TEL AVIV — Despite its progressively weakening position in Syria and near-complete removal from Iraq, the Islamic State terrorist organization has disseminated propaganda photos showing IS police beating a Syrian resident accused of selling cigarettes.
Members of the Khaled Bin Walid group, an organization affiliated with IS that remains active in a number of areas in Syria and especially in the triangle areas between the borders of Israel, Syria and Jordan, were seen in the photos punishing the Syrian civilian after a large amount of cigarettes were found in a vehicle belonging to the "accused."
In the event in the town of Sahm al-Golan, which is located in the triangle border area, organization members were seen arresting and beating the accused after forbidden materials, the cigarettes, were found in his car, according to a statement from the terrorist organization.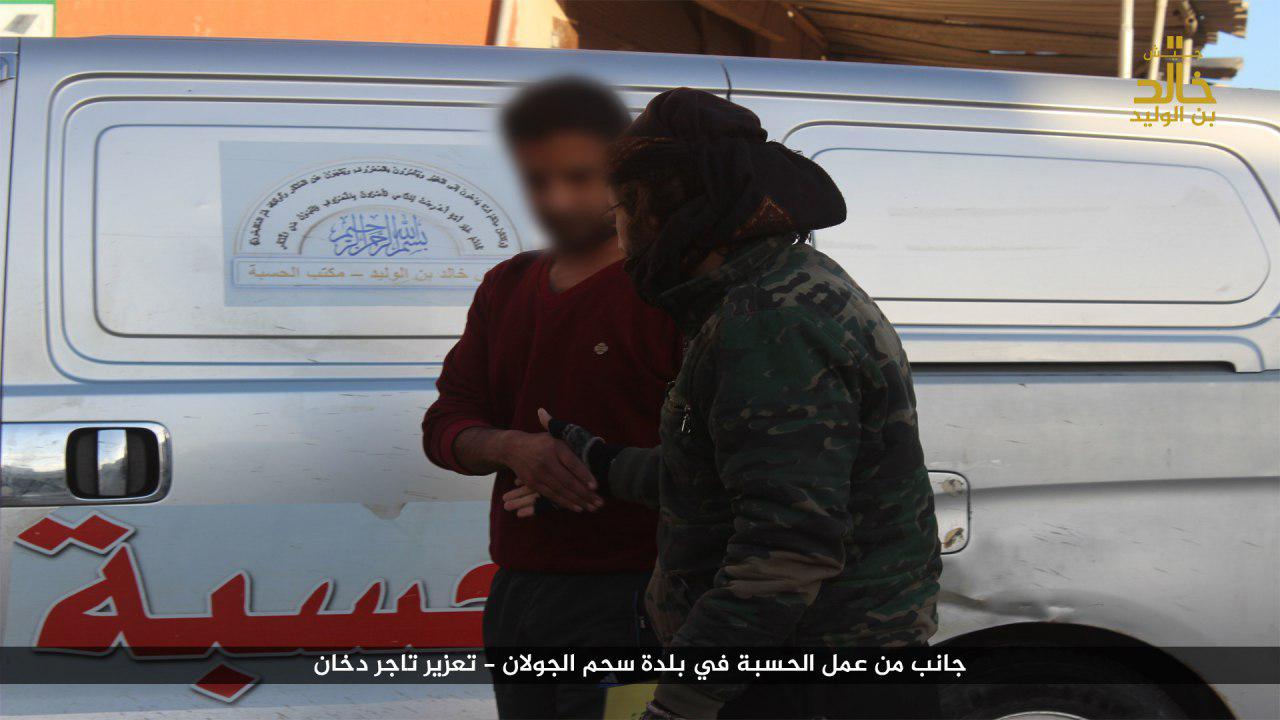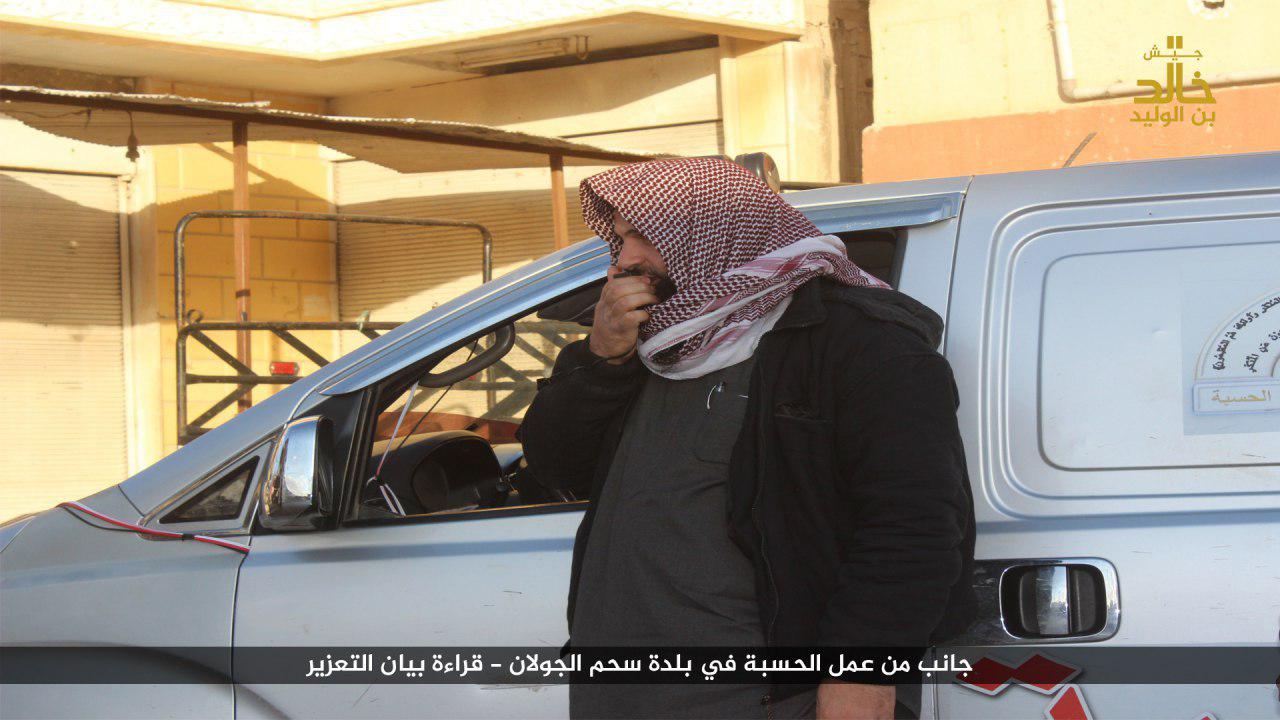 Recently, despite its withdrawal from most of Syria, the organization has managed to return and take over new territories that were in the hands of the Al Nusra Front, formerly Al Qaeda's branch in Syria.
An IS-affiliated website also released photos showing a jihadist from the organization preparing for a suicide bombing mission against the Egyptian army in the town of Arish in Sinai.
One of the photos showed the suicide bomber, named as Abu al-Abed al-Anssari, saying goodbye to one of his comrades as well as the moment of the detonation of the car bomb driven by al-Anssari against Egyptian soldiers that the organization said were destroying crops belonging to "Muslims" in the area.
In the same release, a squad of suicide bombers were seen and claimed to have committed an attack against a military academy in Kabul. Various media outlets claimed that the Taliban claimed responsibility for the attack, but IS did so as well through Aamaq, its own news agency.