TEL AVIV — The Islamic State has released propaganda photos over the encrypted Telegram messaging application purporting to show the actions of its members along the border area between Syria and Iraq.
IS police inspectors can be seen in the undated photos in the Euphrate governate inspecting goods being sold in markets and burning cigarettes found there, as the sale and smoking of cigarettes are forbidden under IS laws.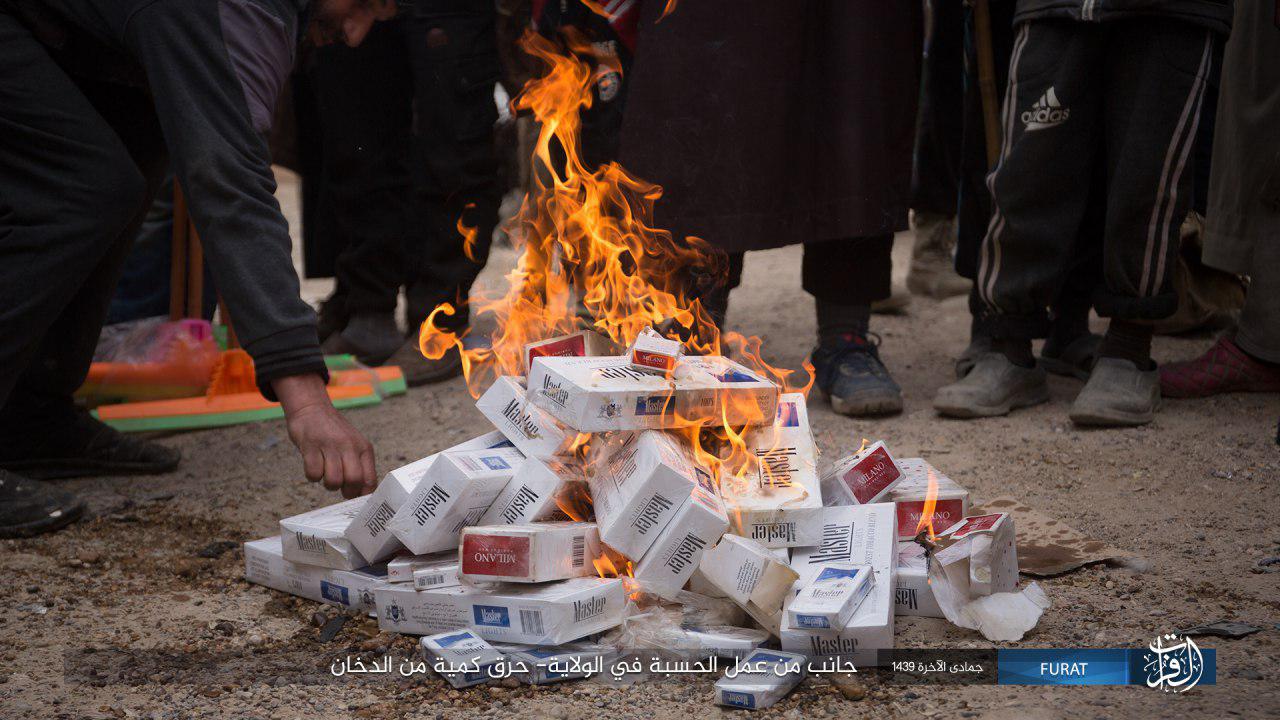 The photos also showed IS police punishing those who were selling the cigarettes by whipping them in front of a crowd.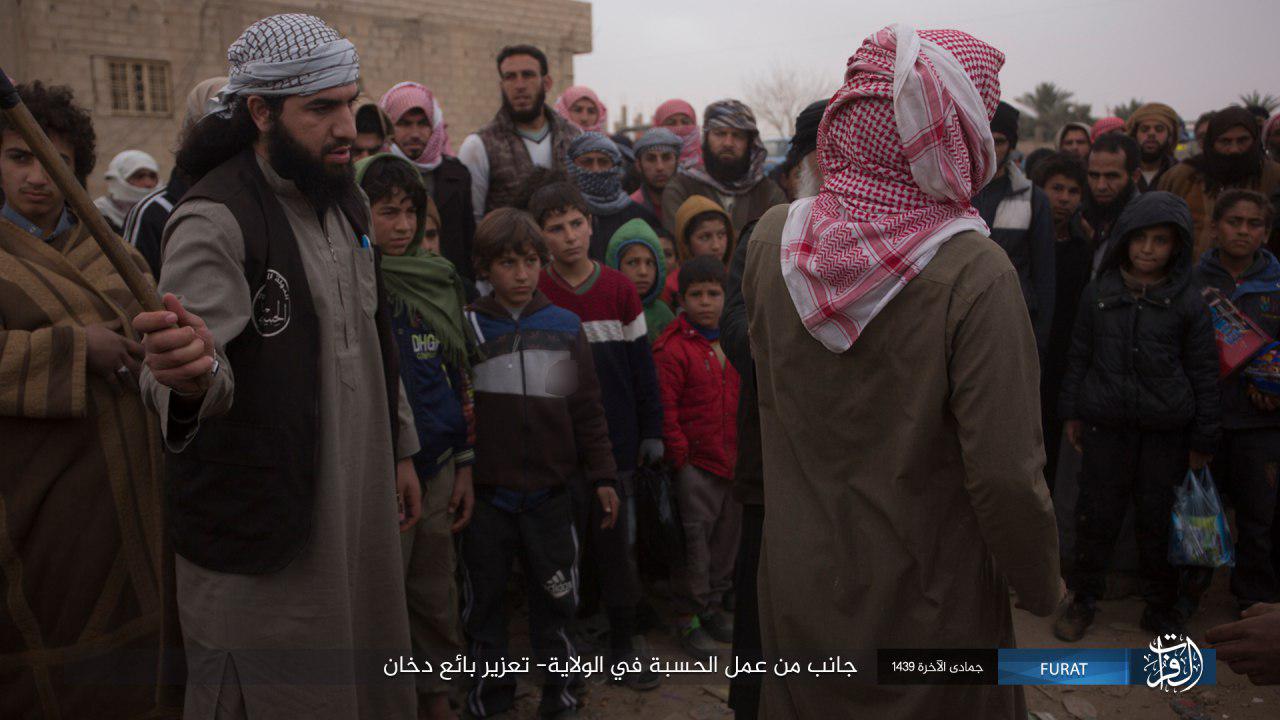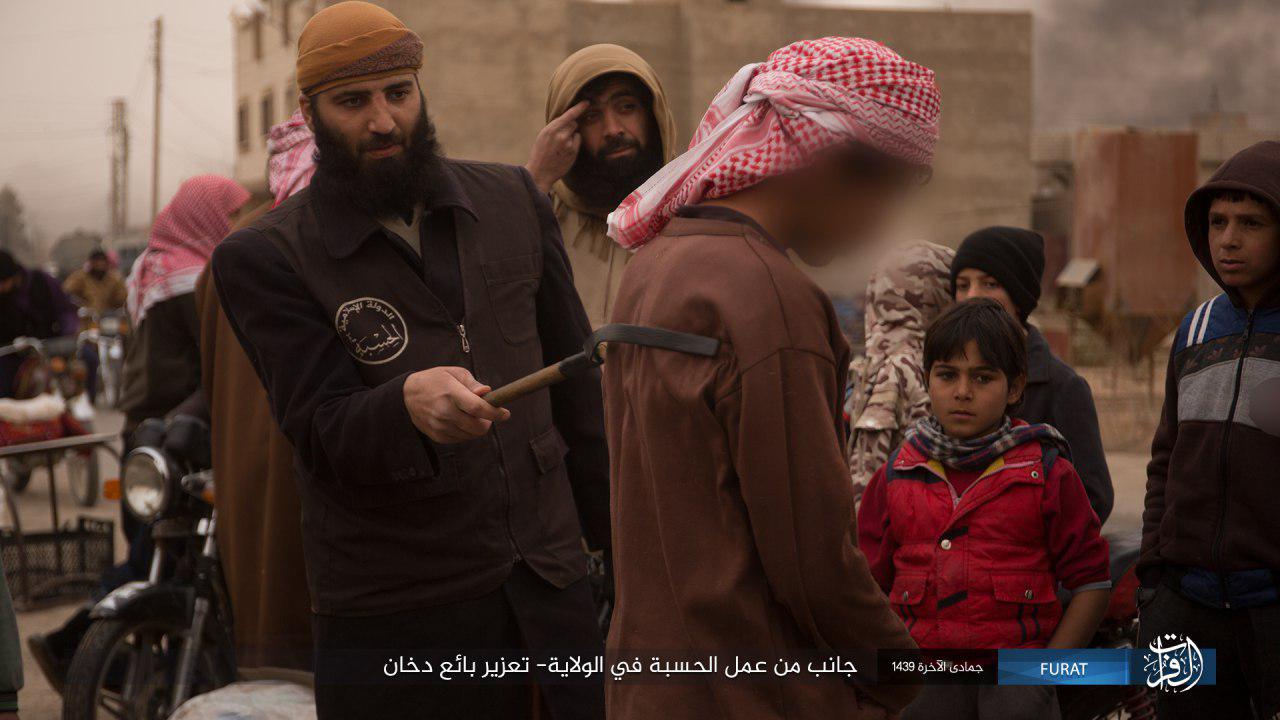 The global terrorist organization also released photos of what it claims are its members' activities in the Barka and Dir a-Zur Governates in Syria.
The images showed organization members in their day-to-day lives at prayers, meals and battles.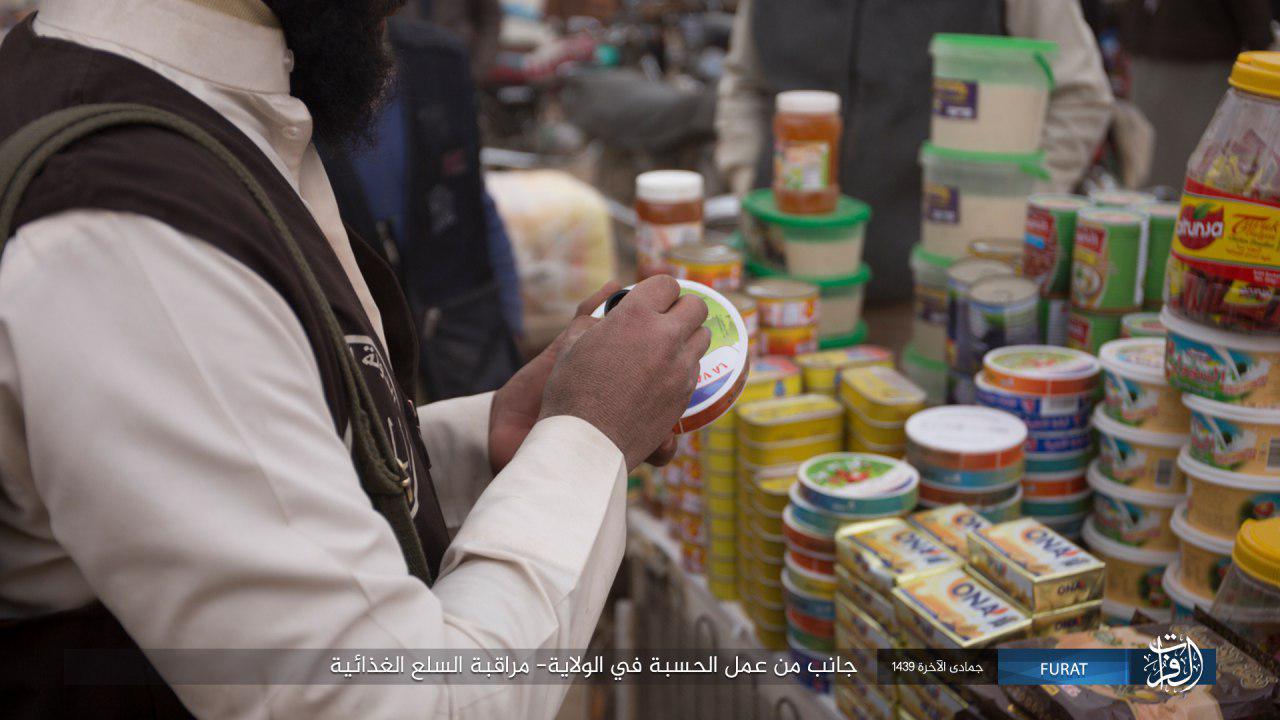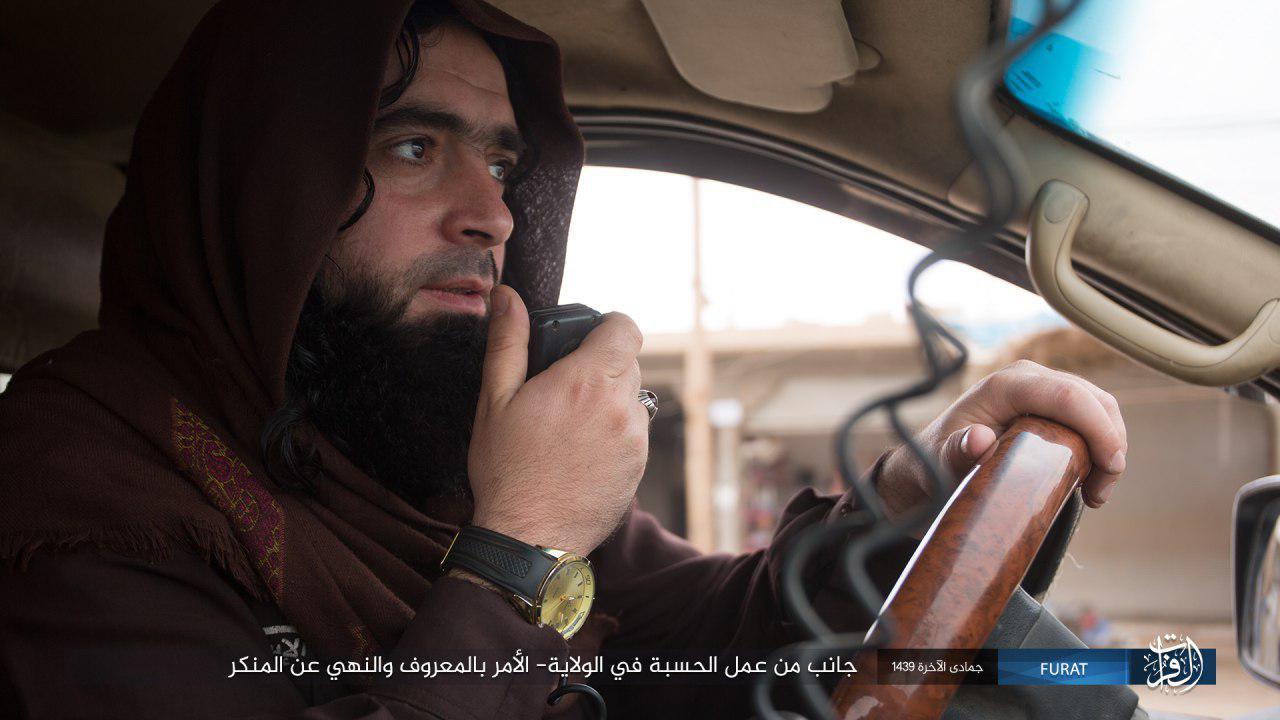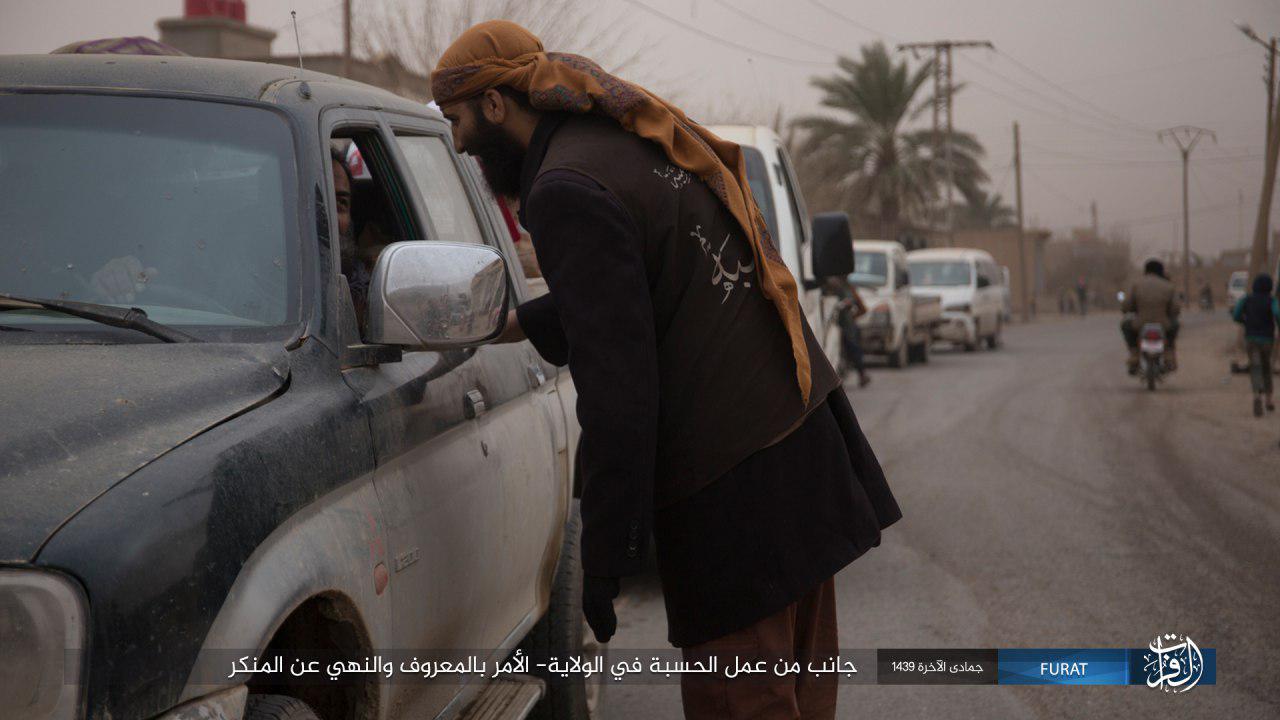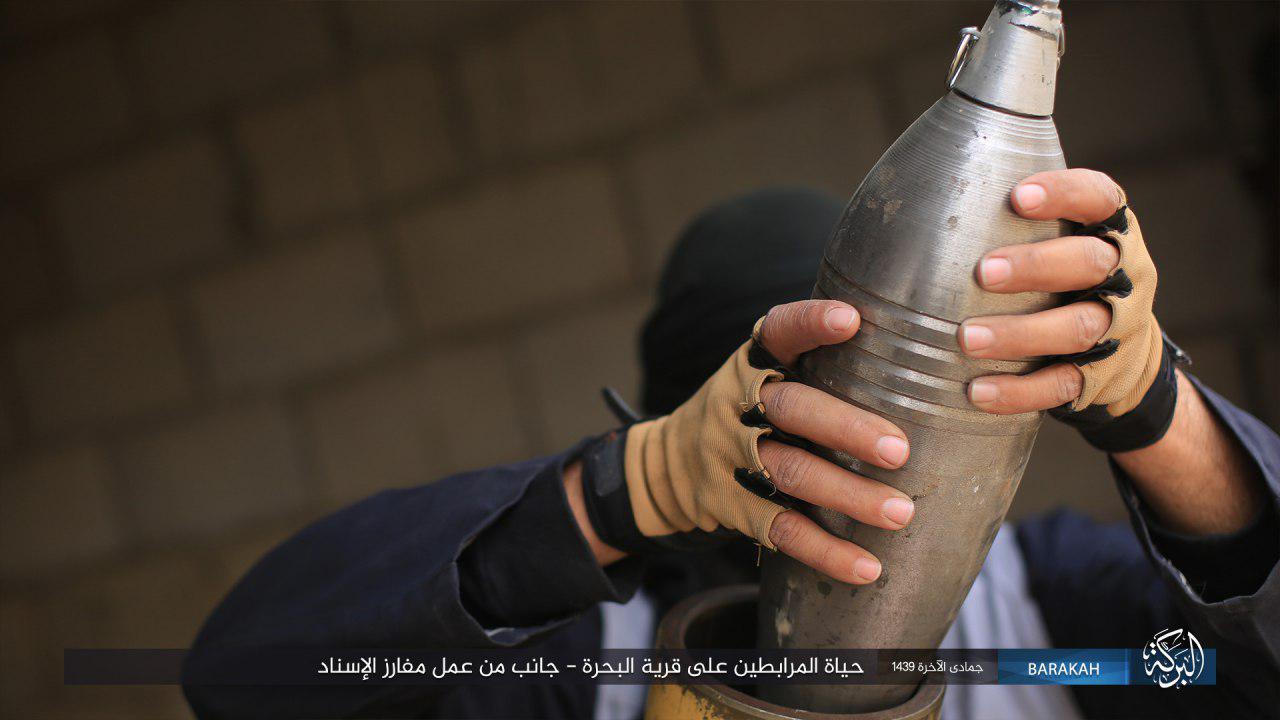 The purpose of the photos is clearly to claim that despite the war being waged against the jihadist organization by the American coalition on one side and Russian and Syrian government forces on the other, IS is still active and maintains relative normalcy in the area.