Last year, the Senate called on President Obama to "use the tools it has in pursuit of what should be a bipartisan goal: securing the release of American citizens being held as hostages by the regime in Iran." Today, in the announcement of a nuclear deal with Iran that ignores the plight of these three hostages, the Obama administration has left behind a Christian preacher, a journalist, and a U.S. Marine.
On Tuesday, chief diplomats from the Obama Administration announced that they had struck a deal with Iran on the Islamist regime's nuclear ambitions and the Western sanctions which have crippled the Iranian economy. Conspicuously absent from that deal, however, is the release of three high-profile Americans the Iranians are holding as political prisoners. Below, their stories, and how their actions threatened the Iranian regime so profoundly as to land them in prison indefinitely.
Saeed Abedini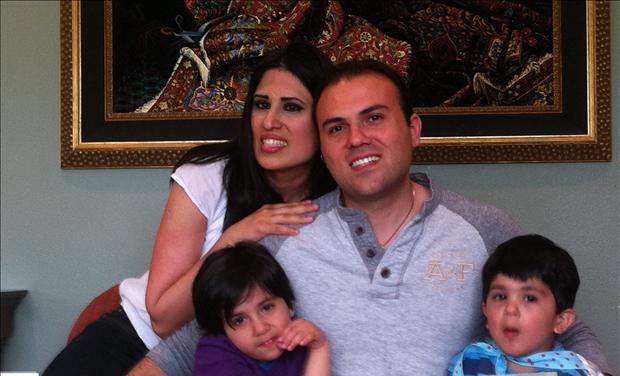 Saeed Abedini is an Iranian American missionary who went to Iran to spread the Gospel of Christ.
Although it officially allows freedom of religion for Christians and Jews, the Islamist regime in Iran, headed by the cleric Ayatollah Ali Khamenei, officially bans proselytizing and other forms of missionary work. It also bans apostatizing—or leaving—the Islamic faith.
In 2012, when the regime caught Pastor Abedini helping Iranian Christians evangelize and establish home churches, they arrested him and gave him a sentence of eight years in prison.
From that point on, Abedini has faced systematic mistreatment.
Originally held in a notorious prison filled with political prisoners, Abedini was recently moved to an even more violent prison.
"Now I'm even more afraid for his life," said his wife, Naghmeh Abedini, who lives in Boise with their two children. "The blow that has come with this news has been even harder than the blow that came with his initial arrest."
ISIS militants who are kept in the same prison as Pastor Abedini issued death threats against him, saying that he deserves to die for his Christian faith. Iran has done little to minimize his contact with these violent extremists.
In June, the American Center for Law and Justice, an advocacy group pushing for freeing Iranian political prisoners, released information from the Pastor's family that he had been viciously beaten by his fellow prisoners. The Iranian guards did little to intervene until they thought Abedini's life was in danger.
"It is heartbreaking to me and my family that Saeed was again beaten in prison. Saeed's life is continuously threatened not only because he is an American, but also because he is a convert from Islam to Christianity. It's time to get Saeed home before it is too late," his wife said in a statement.
—
Jason Rezaian
Jason Rezaian is an Iranian American journalist. He works as the chief of the Washington Post's Tehran bureau.
On the night of July 22, 2014, Iranian agents raided Rezaian's home in Tehran and arrested him, on charges related to what they called a "technical investigation." They also accused him of giving sensitive information to "hostile governments" and "spreading propaganda."
Rezaian waited seven months for a lawyer—a clear violation of his internationally-recognized right to legal counsel. Not only that, but Rezaian was not permitted to hire the lawyer he wanted.
"At every turn, Iran's handling of Jason's case has served to reinforce an impression of state-sponsored injustice, as demonstrated by seven months of harsh incarceration without counsel or consular access," Martin Baron, the executive editor of the Washington Post and a friend of Rezaiain's, said.
Since getting a lawyer, Rezaian has been on trial in the Iranian capital. However, unlike in the Western legal system, Rezaian's trial is going on behind closed doors in what the regime calls a "revolutionary court."
"I am a journalist, and I carried out all my activities legally and as a journalist," Rezaian said in a statement to the court that was released.
The judge presiding over the trial is known for his bias in favor of prosecutors, and his custom of handing down extremely harsh punishments. Rezaian could spend as much as twenty years in prison.
Westerners are not allowed anywhere near Rezaian's trial. Representatives from the Post were denied access, and even Rezaian's family has been restricted from proceedings.
—
Amir Hekmati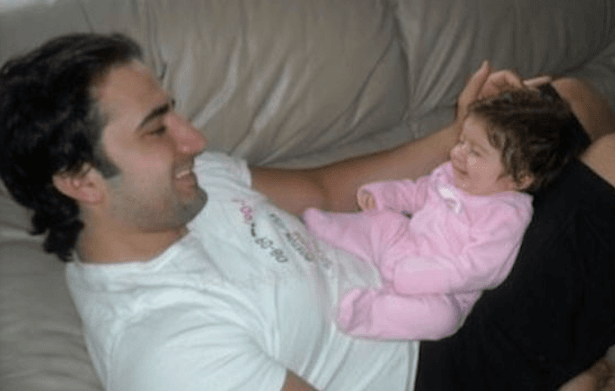 Amir Hekmati is a former United States Marine. He was arrested in August, 2011 on charges of espionage, and sentenced to death in 2012.
Hekmati's parents were Iranian immigrants to America and they raised their family in the Islamic tradition. He joined the Marine Corps to help offset the cost of college, and served as a rifleman, linguist, and translator.
He was deployed as an infantryman in Iraq from 2003 to 2004, where he helped the Iraqi people begin to rebuild their country after the toppling of Saddam Hussein.
Hekmati's arrest came right before he was supposed to arrive at a Ramadan celebration with friends and family. Despite the best efforts of his American family members, his release has not been secured.
Allegedly, Hekmati was in Iran as a spy for the United States government.
There is even a "confession" video, but experts believe that Hekmati was forced to do it and that much of the evidence is falsified.
In the past, Hekmati has gone on hunger strikes to protest his imprisonment, but he was asked to stop by his family when it began taking a toll on his health.
—
Earlier this year, President Obama told Pastor Abedini's family that freeing him, Rezaian, and Hekmati was a "top priority." However, the new Iran deal does not secure their release as a precondition to lifting sanctions. Instead, it lets Iran get away with these unjust imprisonments without facing any consequences.
In the 1930s, giving into the machinations of totalitarian regimes without resistance was called "appeasement." Today, the Obama Administration calls it a "diplomatic victory."