The sweeping wildfire that has consumed a fifth of Fort McMurray, Canada, has slowed its march over the city's surrounding forests, but experts still warn it could be "months" before the last ember is put out.
"You know what? It's a lot better than I thought it was," Alberta MP David Yurdiga told BBC about the state of the fire on Sunday, noting that it now covers 620 square miles – still a major threat to Fort McMurray and surrounding communities, but significantly better than the worst case scenario. Alberta Premier Rachel Notley added to this optimism, telling reporters the fire is "quite a bit smaller than we had feared."
The "quite a bit smaller" fire has destroyed about one fifth of buildings in Fort McMurray and forced 100,000 residents to flee. "Entire neighbourhoods are missing south of downtown. Broken foundations on winding streets are all that is left of some homes," Canada's Globe and Mail reports. "Wrecked swing sets stand in what were once backyards, the metal shells of hefty appliances stand in fields of cracked concrete and steel."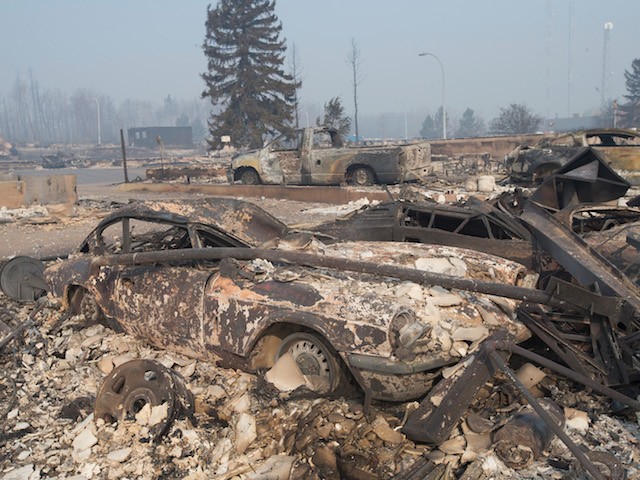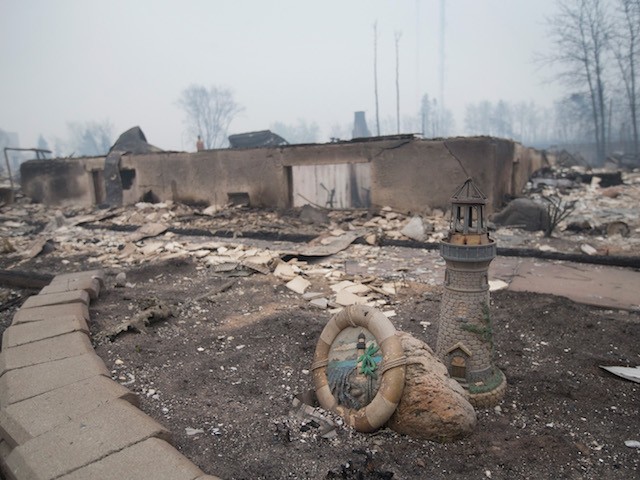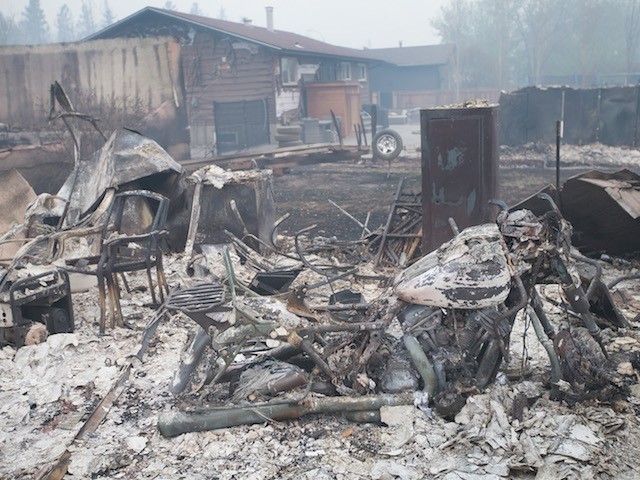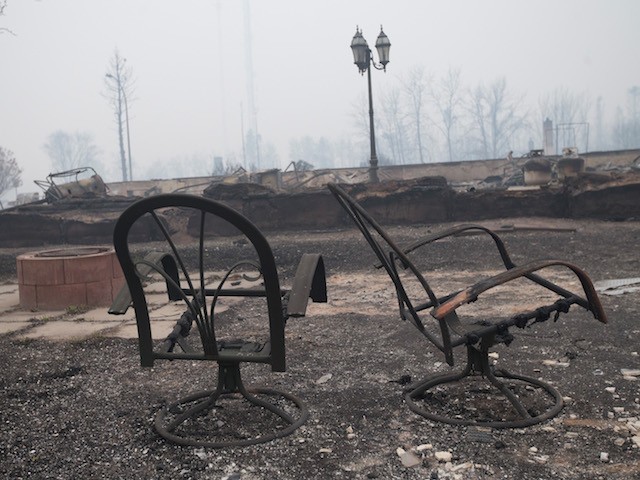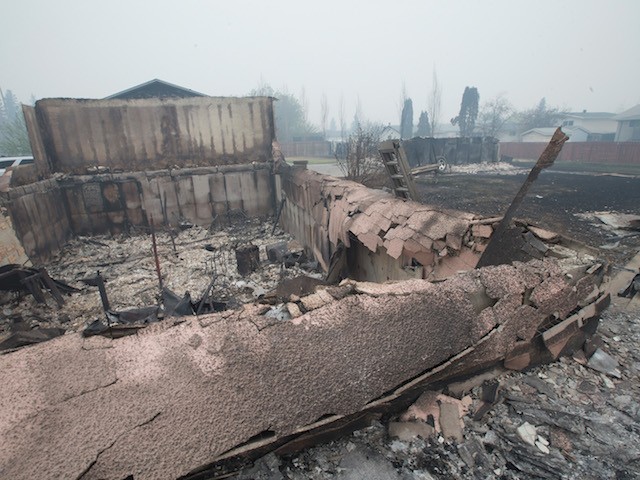 Fort McMurray fire has scorched 397,831 acres — and destroyed some 1,600 structures: https://t.co/f85FWFLm2e pic.twitter.com/PyoDdOHAYC

— TODAY (@TODAYshow) May 9, 2016
Wildfire at Fort McMurray quickly overtakes Canada's environmental debate https://t.co/XudpU6zSfa pic.twitter.com/qJQkmGUVb0

— Los Angeles Times (@latimes) May 8, 2016
Canada has deployed over 500 firefighters and 200 helicopters, which dump large bags full of gallons of water over piece by piece of the fire, hoping to contain it. Executive provincial operations director for the Alberta Emergency Management Agency Scott Long told the Globe and Mail that, while experts believe the fire will continue to rage for months, firefighters are hoping to contain it enough to allow for evacuees to safely return home much sooner than that. "It's going to take quite a while for the wildfire fighters to actually get that under control, contain it, put it out," he admits, but adds, "Our goal is certainly, as soon as it's stabilized and safe, that we're going to start allowing Albertans to get back to the community. I am not looking at months."
The newspaper notes that major infrastructure challenges lay ahead for the city, as its gas infrastructure remains unusable for fear of strengthening the fire and there is no potable water available in any buildings.
Adding to the destruction is the movement of the fire in the city. The Calgary Herald cites firefighters saying the fire has moved underground into basements, sewers, and gas pipes, often imperceptible but capable of causing explosions should someone introduce a flammable element near the underground fires. Canadian firefighters have managed to prevent any deaths related to the fire outside of those involved in car accidents during evacuation; no one has died in the fire itself. The positive result is the product of an extremely strict evacuation policy – anyone in civilian clothing found within the evacuation area is arrested immediately. The Calgary Herald notes two people have been arrested trying to save their pets from the fire.
An appreciative Fort McMurray resident found our officers today. After a water break he was taken to animal control. pic.twitter.com/uvUSAANstD

— RCMP Alberta (@RCMPAlberta) May 8, 2016
A group trying to rescue animals from the fires around Fort McMurray wait at road block in Alberta, Canada pic.twitter.com/c6yNYIRf30

— AFP news agency (@AFP) May 7, 2016
"Every smoke alarm in Fort McMurray has been ringing for days, and every curtain, awning and cushion in the city will be radiating the smell of campfire for months," the newspaper notes.
The fire may have major international consequences, as Fort McMurray lies at the heart of Canada's oil industry. The BBC notes it is home to the world's third-largest oil reserves, and oil production may take months to return to pre-fire levels. "Alberta has 30 million barrels in reserve and you can see that in ten days time, that cushion will have been eroded or squeezed — if that happens, and no one can find product, it could become a problem," the Calgary Sun quotes Dan McTeague, senior analyst for GasBuddy, as saying in a blog post. These shortages are expected to be limited to Alberta, but that could change rapidly depending on the global context for oil production.