2016 was a difficult year in many parts of the world for those who sought to be different under authoritarian regimes. Whether Communists, Islamists, or the religious intolerance of their own families, these individuals took a stand and, in some cases, paid the ultimate price to advocate for freedom.
They are not the only ones who took a stand, but theirs are stories of resilience and commitment to freedom in a world beleaguered by threats to individual rights and liberties.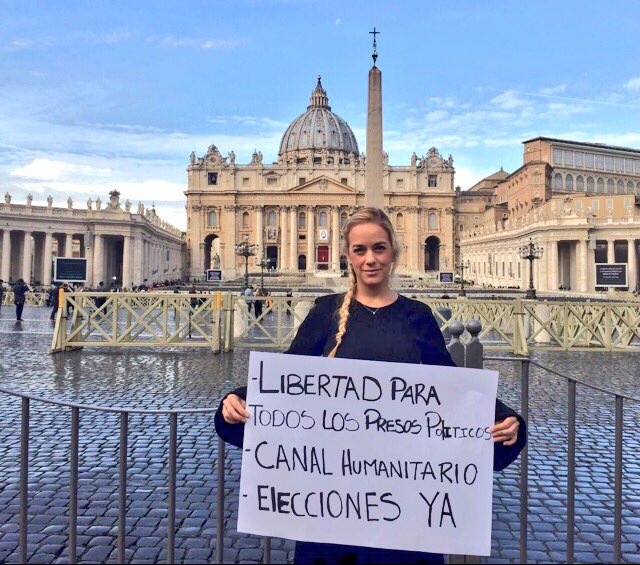 Venezuela: Lilian Tintori
The wife of Popular Will opposition party leader Leopoldo López has traveled the world seeking justice for her husband and Venezuela's other political prisoners, arrested for refusing to bow to the nation's socialist dictator Nicolás Maduro. López was sentenced to 13 years in prison in September 2015 for organizing peaceful protests against Maduro in 2014. He lost an appeal in August and has remained in isolation in the country's notorious Ramo Verde prison for much of his detention, subject to what international human rights courts have deemed torture. Tintori, too, has been subject to degrading treatment at Ramo Verde, forced to strip naked before guards and groped by police guards.
Tintori, meanwhile, has continued to help organize the protests that landed López in prison. She has taken her case from the Huffington Post to the Mexican Senate to the Vatican this year, chaining herself to the gates of St. Peter's Square. Pope Francis did not meet with her, though he met with Maduro earlier this year.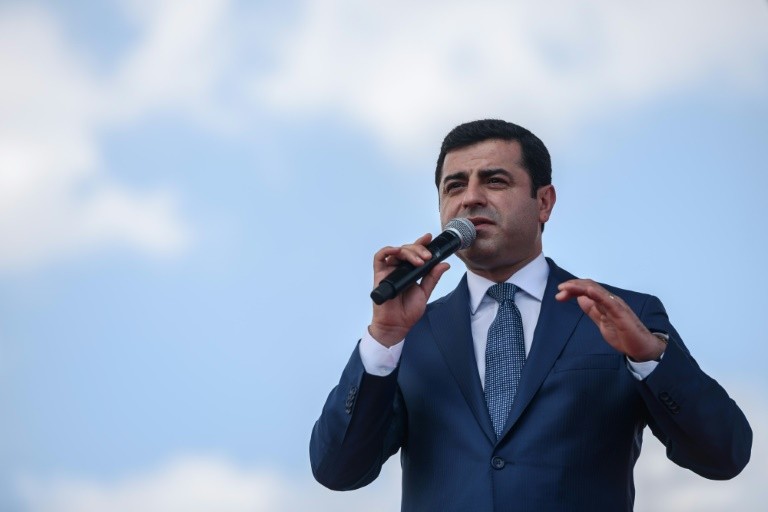 Turkey: Selahattin Demirtaş
The head of the center-left People's Democratic Party (HDP), which made headlines last year by denying the ruling Islamist Justice and Development Party (AKP) of a legislative majority, tested the free speech rights of his country by calling the AKP "an extension of ISIS" and accusing President Recep Tayyip Erdogan of attempting to establish "a caliphate." Erdogan's rule has been marked by an increase in the number of prosecutions against individuals for "insulting the president" and an alarming crackdown on opposition media.
Erdogan repeatedly accused Demirtaş and his party of an alliance with the Kurdistan Workers' Party (PKK), a U.S.-designated Marxist terrorist group. Demirtaş promised to resign if the government could prove the allegation. It never did – instead, Erdogan ordered the arrests of Demirtaş, his co-chair Figen Yüksekdağ, and dozens of other HDP politicians. The few HDP politicians who have yet to be arrested protest that Demirtaş is being kept in isolation in prison, which they claim is a form of torture. He remains in prison on unspecified charges of "terrorism."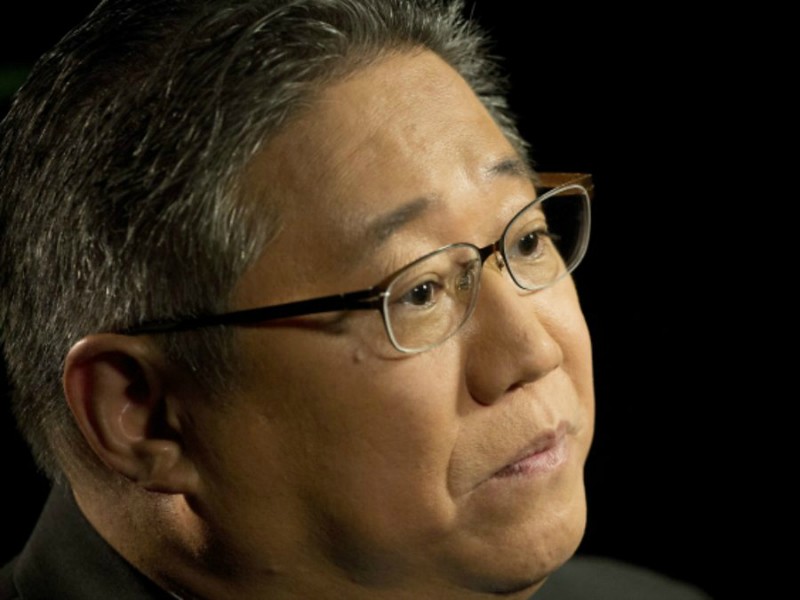 North Korea: Kenneth Bae
Kenneth Bae was the longest-held American in captivity in North Korea when he was released in 2014. His boldest acts of defiance arguably occurred long before then, when he opened a "travel agency" designed to introduce North Koreans to Christianity by simply exposing them to outsider tourists. For his transgressions he was arrested, forced to work in a labor camp, and ultimately freed after significant diplomatic efforts.
Rather than return to a quiet life, however, Bae felt compelled to tell the story of how Jesus Christ's presence in his prison cell in North Korea saved his life and kept hope for freedom alive. He released his book, Not Forgotten, this year, where he candidly discusses feeling the Holy Spirit holding his hand and attempting to explain the concept of God to a North Korean prison guard.
The book was not published without risk for Bae, who says his family is originally from North Korea – whose capital, Pyongyang, was once known as "the Jerusalem of the East" for its large Christian population. North Korea responded to his vivid descriptions of the horrors of its Communist autocracy by calling Bae "Judas" and demanding he "commit suicide" for dishonoring dictator Kim Jong-un.
The threats have not stopped Bae from his missionary work; he continues to travel the world telling his story of faith.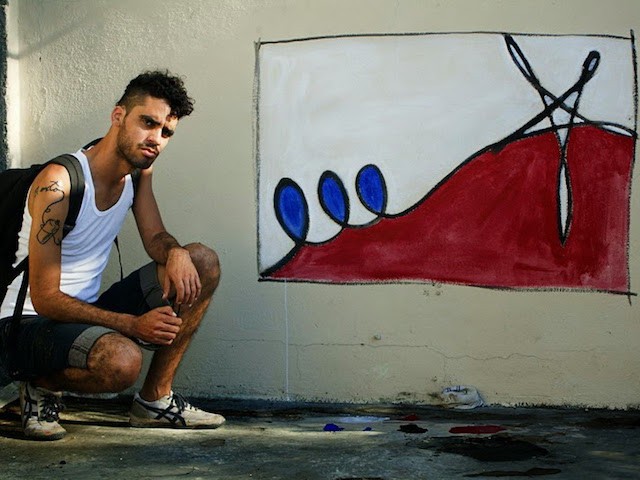 Cuba: Danilo Maldonado Machado, "El Sexto"
Danilo Maldonado Machado spent most of 2015 behind bars, after Cuban police arrested him for attempting to put together an art installation depicting dictators Fidel and Raúl Castro as pigs, an homage to George Orwell. Freed in October 2015, he told reporters, "I am not afraid of going to jail again," and promised to continue defying the government. In February, he was allowed to travel to Miami to display his art installation, now titled "Pork."
By March, he was arrested protesting with the Ladies in White, a pacifist anti-Communist group, shortly before President Barack Obama landed in Havana. Cuban police ultimately freed Maldonado again, periodically detaining him as he continued his art and continued marching with the Ladies in White, throughout the year.
In November, however, Maldonado ran afoul of the government yet again, this time being arrested, sent to a maximum security prison, and only heard from through a notebook smuggled into his isolation ward since. On the day dictator Fidel Castro died, Maldonado spray-painted the words "he's gone" on a Havana wall and recorded a Facebook live video of himself celebrating in public and urging other Cubans to express joy that Castro had died. He remains imprisoned without charges today, with family stating he has been beaten severely and denied medical attention for his chronic asthma.
Pakistan: Qandeel Baloch
26-year-old Qandeel Baloch was not a politician, or even by traditional definitions an activist. She was a woman who sought to create a sexually liberated public persona in Pakistan and refused to bend down to the strict Islamic authorities that rule the country. She paid the ultimate price for her transgressions. Her brother Waseem Baloch confessed to being "proud" to have "honor killed" his sister during her final visit home. "I am proud of what I did. I drugged her first, then I killed her," he told police.
Baloch became popular on social media for posting photos of herself in revealing outfits, sans hijab, earning her the nickname "Pakistan's Kim Kardashian." While her apolitical photos did arouse concern among conservative Pakistanis, she did not publicly express fear for her life until she met with an influential Islamic leader, Mufti Abdul Qavi, and took a selfie with him in a hotel. Following the meeting, she called Qavi a "hypocrite" and accused him of being sexually forward with her and drinking Coca-cola, a violation of the Ramadan fast. He lost his government position following the affair. Baloch demanded publicly for the government to protect her following the incident. Her brother told police the Qavi incident prompted his planning of her murder.
Before she died, Baloch told the newspaper Dawn that her family forced her to marry a man who threatened to burn her face because she was "cute," "never supported me," and that her online career was "revenge" on Pakistan as a whole for its oppressive culture.
Following her murder, Pakistan passed a law that now prevents family from "forgiving" the murderer in an honor killing, which previous annulled the charges against the killer automatically.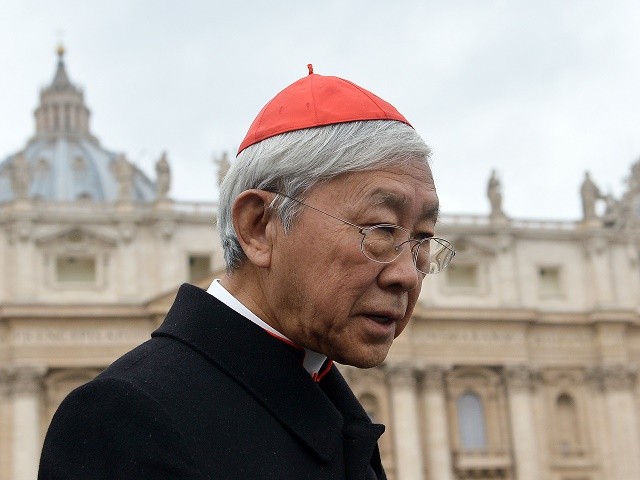 China: Cardinal Joseph Zen
Cardinal Zen, while retired, is the highest-ranking Catholic clergyman from China in the world, and he has repeatedly defied the Communist Party in his country by continuing to profess his faith and joining anti-Communist protesters when possible. In 2014, at age 82, he took to the streets of Hong Kong to support the independence protests there, following a crackdown on local government there from Beijing. Having served a Bishop of Hong Kong, he has remained largely out of the way to the aggressive persecution of Christians on the mainland, but continuously vocal about their plight.
In 2016, Zen became one of China's loudest critics of the Vatican, in an era where Pope Francis has repeatedly reached out to authoritarian regimes in the hopes that they will soften their chokeholds over their own people.
"Pope Francis has no real knowledge of communism," Zen said in November, responding to news that the Vatican may attempt a similar diplomatic approach with China to that it has adopted with Cuba, Venezuela, and Iran. "I'm sorry to say that in his goodwill he has done many things which are simply ridiculous."
"You cannot go into negotiations with the mentality 'we want to sign an agreement at any cost', then you are surrendering yourself, you are betraying yourself, you are betraying Jesus Christ," he later said of the proposed deal with Beijing.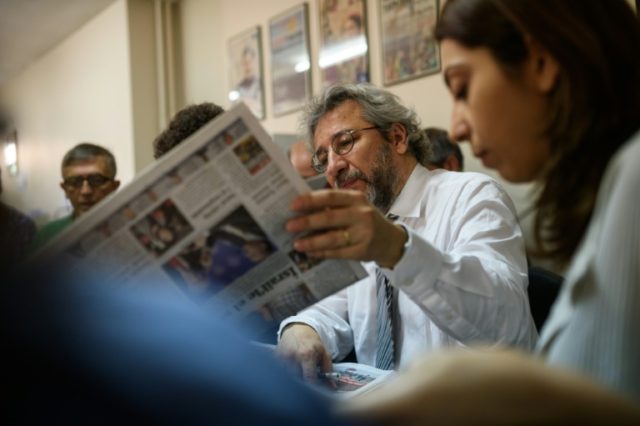 Turkey: Can Dündar
We return to Turkey because minority politicians did not incur all of Erdogan's wrath this year – journalists have become a prime target for attacks through the court system. Can Dündar, now in exile in Europe, suffered not only legal persecution but became the survivor of an assassination attempt as he was waiting for the verdict on his case in May.
Dündar served as the editor-in-chief of Cumhuriyet, the last remaining bastion of secularist, center-left opposition media in Turkey. Cumhuriyet has become such a target for police persecution that even its cafeteria cook has been arrested for "insulting the president," but under Dündar, it dared to accuse the Turkish intelligence agency MIT of illicitly shipping weapons into Syria. Erdogan's government arrested Dündar and Ankara bureau chief Erdem Gul for approving the publication of the story. Both faced life sentences.
While awaiting the verdict in his case in May, a gunman stormed up to Dündar and shot in his direction, shouting "you are a traitor!" The gunman missed, his attack caught on camera, and Dündar was ultimately freed. He stepped down from Cumhuriyet shortly thereafter and made his way to Europe, where he was granted citizenship in Paris in November. He has since published a book about his experience at Cumhuriyet and in prison.