Mexico's Foreign Ministry announced on Thursday that seven other Latin American nations co-signed a statement condemning "the excessive use of force by Venezuelan authorities against civilians who are protesting government measures that affect democratic stability and cause the loss of human life."
Reuters reports that the eight nations denouncing Venezuela's actions included Mexico, Argentina, Brazil, Colombia, Costa Rica, Guatemala, Honduras, and Paraguay.
"Costa Rica said late on Thursday it had recalled its highest-level diplomat in Venezuela, charge d'affaires Ana Patricia Villalobos, for consultations," Reuters adds.
Some remarkable images from the Venezuelan protests have emerged, including the video of a Venezuelan National Guard armored vehicle driving into a crowd of protesters. Another striking image shows a protester set on fire after the gas tank of a police motorcycle exploded: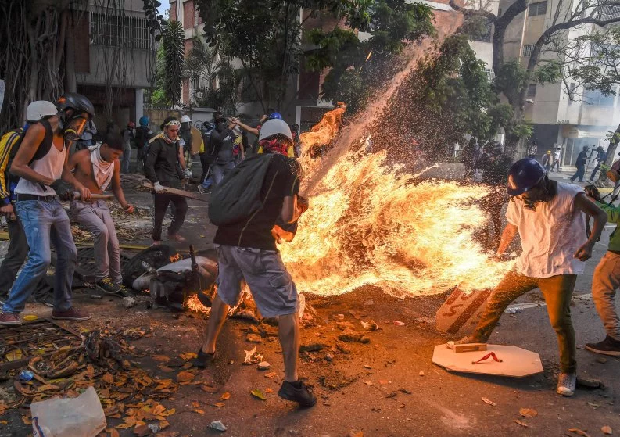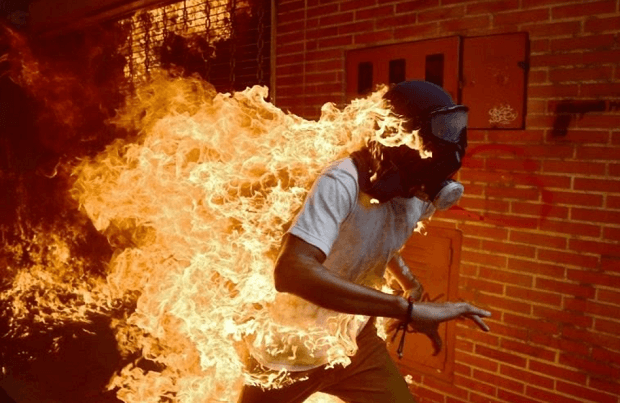 These photos capture the scale of the demonstrations: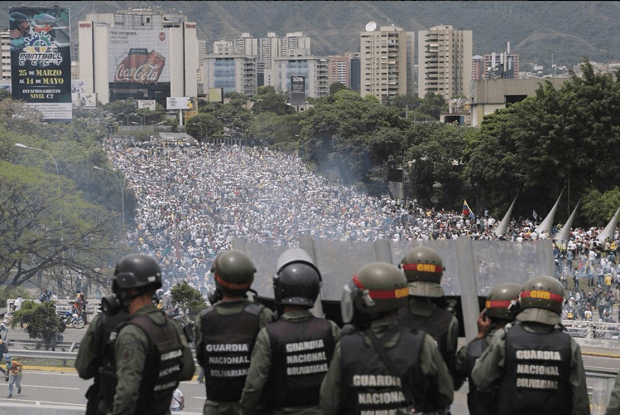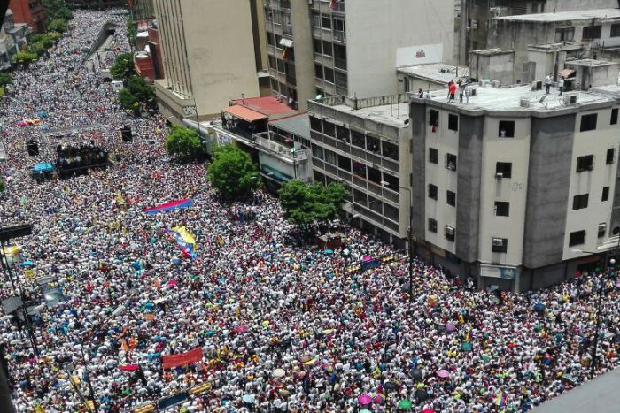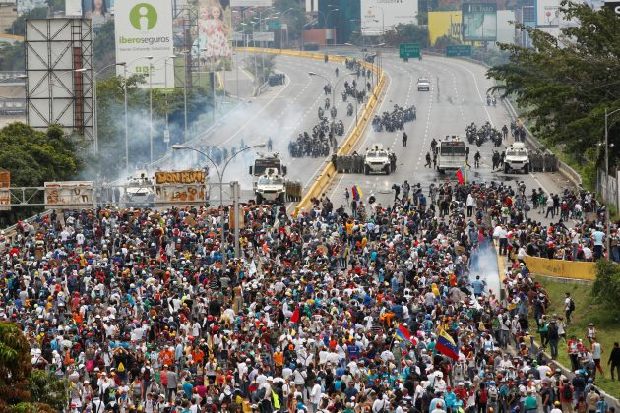 Here is an image that captures the painted shields protesters have been creating: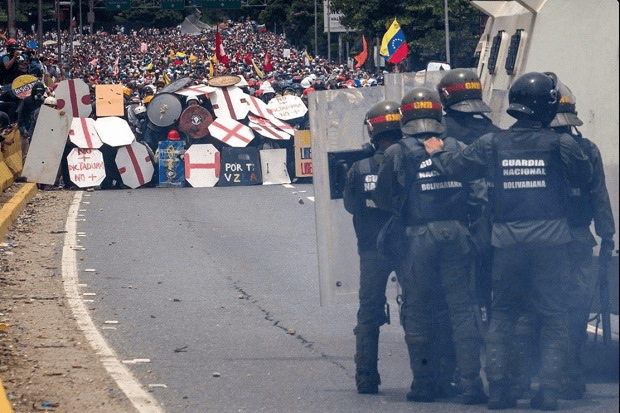 Numerous injuries from tear gas used by the police have been reported…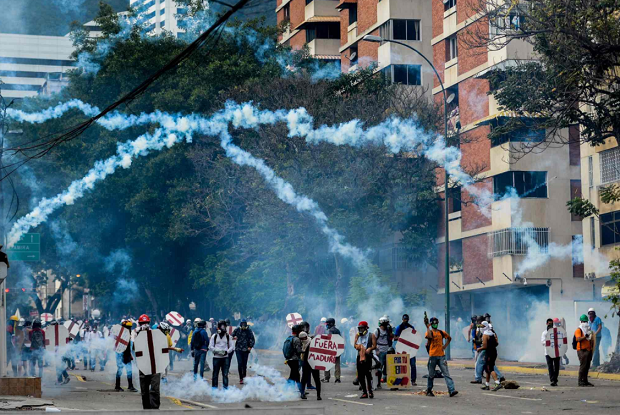 … while protesters have equipped themselves with gas masks, and used firebombs against the police.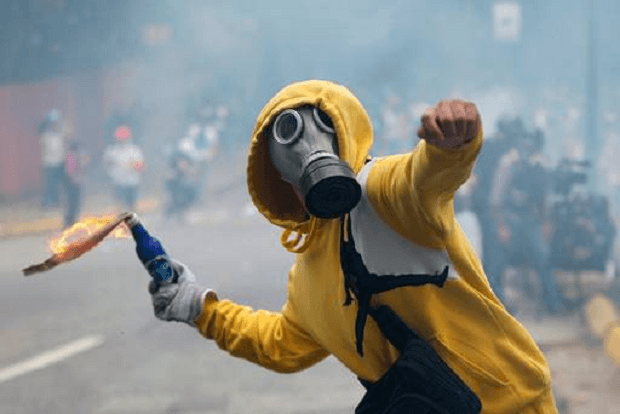 The latest fatalities include university federation president Juan Lopez, 33, gunned down by an unknown assailant at a meeting in El Tigre, and a 38-year-old police officer shot during demonstrations in Carabobo. The Associated Press counts at least 37 deaths, 700 injuries, and 1,000 arrests.
Also from the Associated Press comes news that classical music maestro Gustavo Dudamel, one of Venezuela's biggest celebrities, has spoken out against the socialist government of Nicolas Maduro. Dudamel has previously been criticized as too close to Maduro.
"We must stop ignoring the just cry of the people suffocated by an intolerable crisis. Democracy cannot be built to fit the needs of a particular government or otherwise it would cease to be a democracy," Dudamel wrote in an essay entitled "I Raise My Voice."
"We owe our youth a hopeful world, a country where we can walk freely in dissent, in respect, in tolerance, in dialogue and in which dreams have room to build the Venezuela we all yearn for. It is time to listen to the people: Enough is Enough," Dudamel added. The AP reports that his essay was dedicated to 17-year-old musician Armando Canizales, who was killed during a demonstration on Wednesday.
Supporters of jailed opposition leader Leopoldo López held a vigil outside the Ramo Verde jail on Thursday night, following rumors that he had either died or been taken seriously ill. López's wife Lilian Tintori claimed that a video message sent on Wednesday testifying to his good health was "false," insisting that "the only proof of life that we will accept is to see Leopoldo."
On Friday, López's father and sister also expressed doubts about the veracity of the video evidence provided by the ruling party to prove López is healthy. "We have big doubts about this video and we don't accept it as proof of him being alive," his sister Diana López said.
The López family's lawyers wrote to the International Committee of the Red Cross asking it to verify his health and whereabouts through "direct personal contact." The lawyers also said they would ask for the Spanish government to launch anti-terrorism prosecutions against Venezuelan officials, beginning with the cases two imprisoned Spanish nationals.