Jubilant citizens of Zimbabwe celebrated news of longtime dictator Robert Mugabe's resignation from Tuesday night into Wednesday.
Here is a busload of supporters of Emmerson Mnangagwa, who will be at least the interim leader of Zimbabwe arriving at the headquarters of the Zanu-PF party with a sign thanking war veterans for their stalwart insistence Mugabe resign: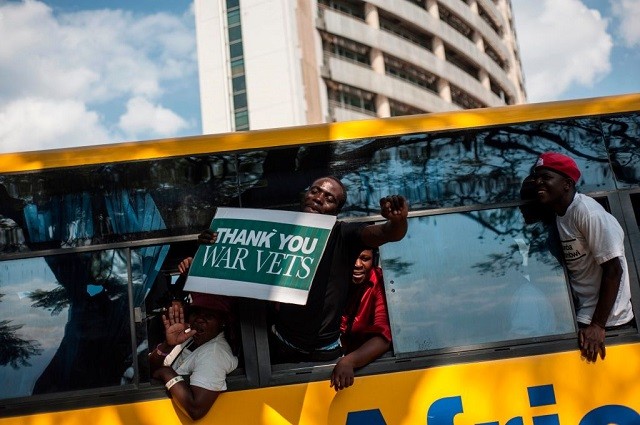 The influential Zimbabwe War Veterans' Association was previously a reliable supporter of Mugabe, but switched its allegiance to Mnangagwa after Mugabe sacked him to clear a path for his wife, Grace, to assume power.
A jubilant supporter of Emmerson "The Crocodile" Mnangagwa showed his enthusiasm with a stuffed toy: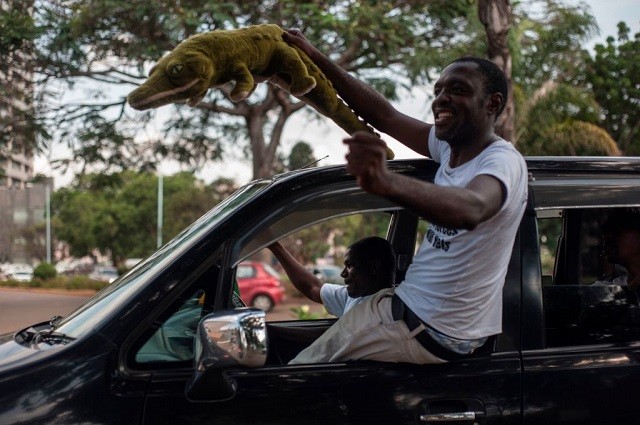 Mnangagwa might not be happy to see many Zimbabweans celebrating by torching symbols of Mugabe's Zanu-PF party, which the Crocodile also belongs to: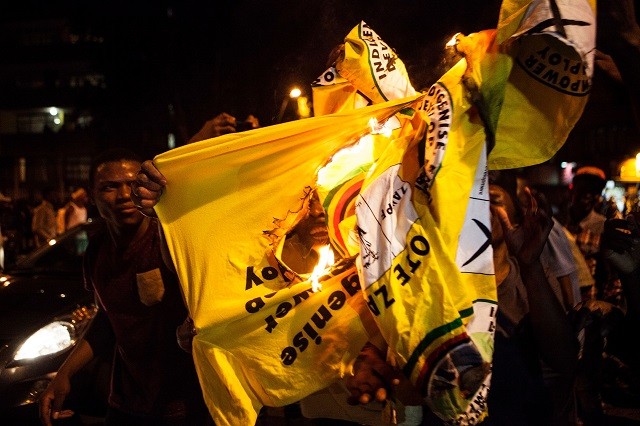 There was literal dancing in the streets as crowds thronged in the capital city of Harare Tuesday night and Wednesday morning…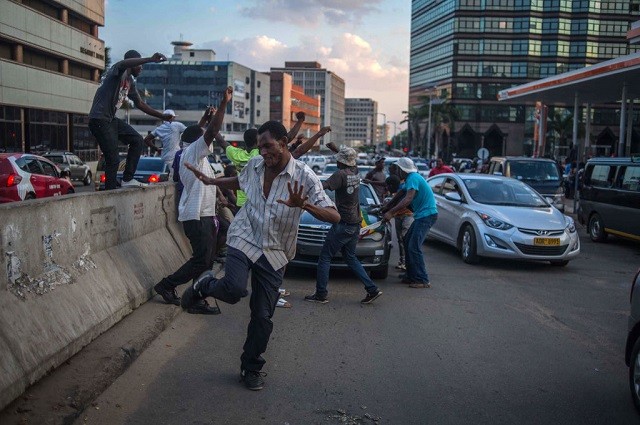 … and dancing in the Zimbabwean Parliament as well.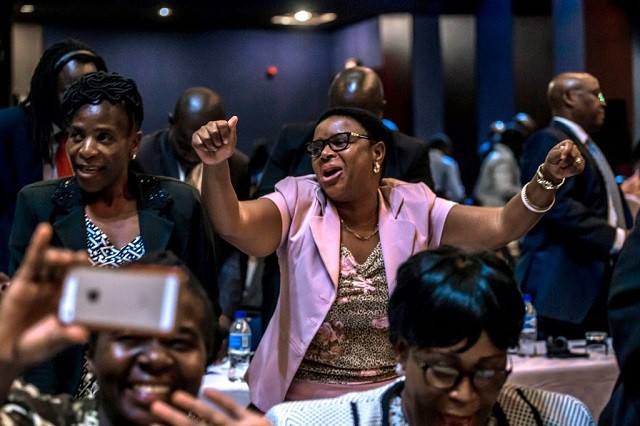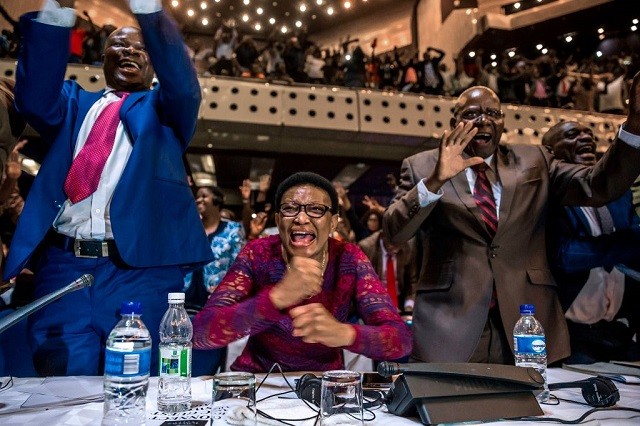 Telling the 93-year-old Mugabe to take a break after 40 years of dictatorship was a popular theme of protest signs: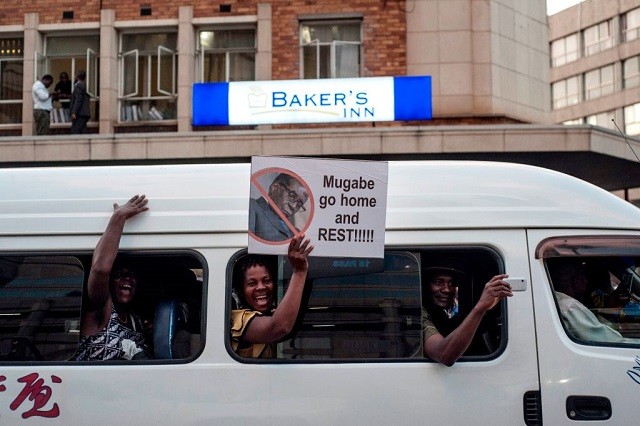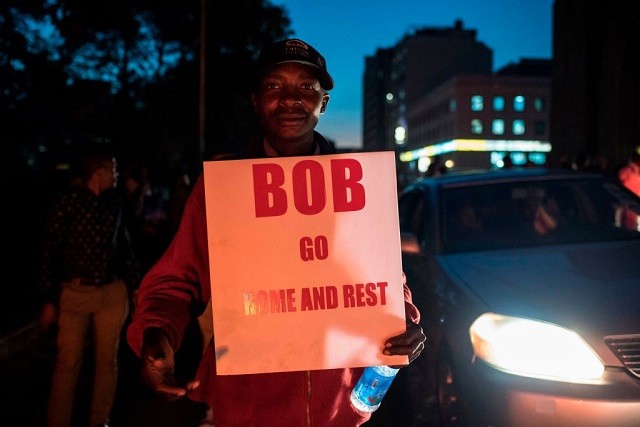 Some Zimbabweans were extremely happy about Mugabe's departure—perhaps more than they should be, given that Mnangagwa is at least as vicious as Mugabe was, seems unlikely to change the policies that laid waste to Zimbabwe's economy, and does not seem terribly interested in fostering harmony among the ethnically divided population. Mnangagwa's two undeniable superior qualities are that he is younger than Robert Mugabe, and he is not married to Grace Mugabe.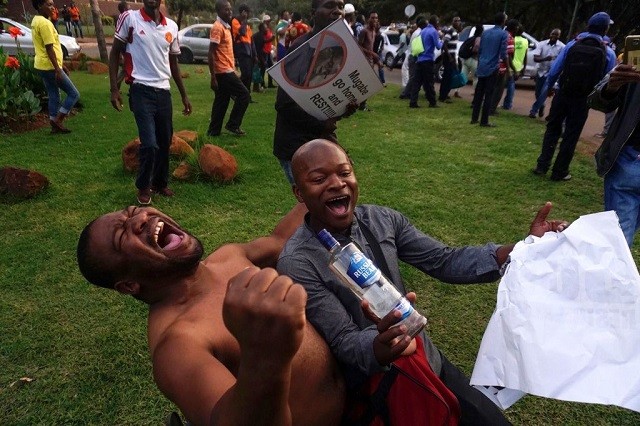 Harare's streets overflowed with celebrants after news of Mugabe's resignation was announced: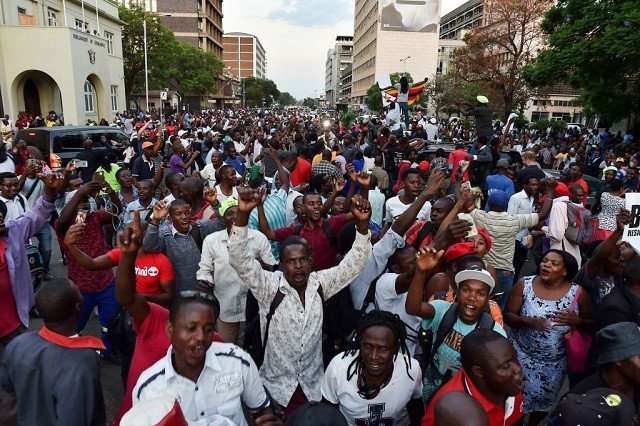 No time was wasted pulling Mugabe's portrait down from the International Conference Center in Harare: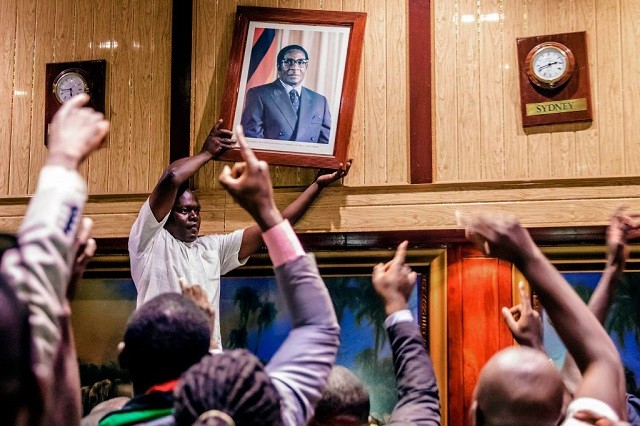 Zimbabwean soldiers joined the celebration as well: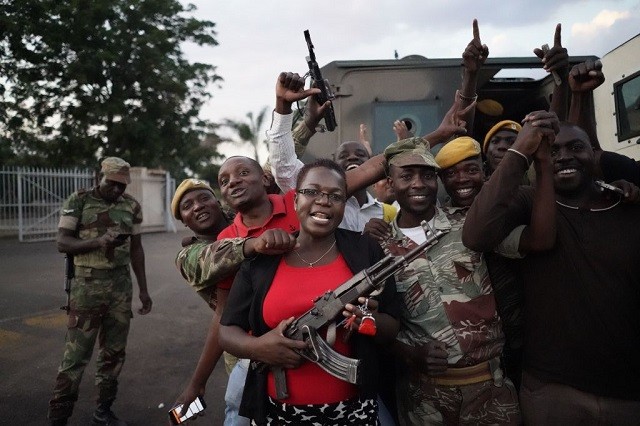 Emmerson Mnangagwa is scheduled to be sworn in as interim president on Friday. He made no mention of running in next year's elections in the speech he gave after returning to Zimbabwe, but he also made little effort to portray himself as merely a temporary placeholder president.
All photos via Getty Images.