Borrowing a page from Breitbart editor Peter Schweizer's investigation of how elected officials funnel taxpayer dollars to projects that increase the value of properties they own, the Washington Post has conducted a study revealing that 33 members of Congress earmarked more than $300 million for projects within two miles of land they own.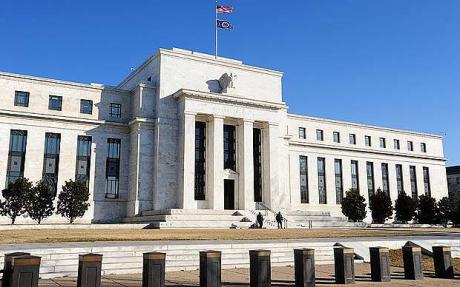 After analyzing the holdings of all 535 members of Congress and comparing them to their earmarks for pet projects since 2008, the Washington Post found numerous eye-opening instances of potential self-enrichment at taxpayers' expense, including:
Rep. Bennie Thompson (D-MS): obtained a $900,000 earmark to resurface roads where he and his daughter own two homes.  "I didn't say, 'Do the street that I live on," Rep. Thompson protested when the Washington Post confronted him.  "The earmark went to the county.  It had no designation on it whatsoever, and that was it."
Rep. Roscoe G. Bartlett (R-MD): secured approximately $4.5 million for an interstate interchange that leads to Rep. Bartlett's home, his 104-acre farm, and rental properties that earn him $150,000 annually.  "He was being an advocate for what was presented to him as the highest priority," the congressman's press secretary Lisa Wright said.  "Coincidentally, this was around two miles from his farm."
Rep. Ruben Hinojosa (D-TX): bagged $665,000 in taxpayer funds to expand a road 600 feet away from his family's food processing plant, H&H Foods.  "It helps everybody," Rep. Hinojosa told the Washington Post.  "The only way it made sense to handle this tremendous population growth and avoid problems for the school buses that go through that intersection was to widen it."
Rep. Doc Hastings (R-WA): scored $750,000 for a new bridge three blocks away from a 7,000-square-foot building he and his wife own as well as Columbia Basin Paper & Supply, a janitorial supply company he previously owned that is now run by his brother.  "It never crossed my mind," Rep. Hastings told the Washington Post.  "Every business in Pasco will benefit by that."
Rep. C.A. Dutch Ruppersberger (D-MA): landed a $187,000 earmark to replenish a shoreline 90 miles away from his home district near a beach that, coincidentally, he and his wife own two condominiums by that generate $15,000 in rental income.  Rep. Ruppersberger said questioning the proximity of his properties to the project was "ridiculous."  "That's a stretch to say that thing's going to benefit me."
Rep. Jack Kingston (R-GA): secured $6.3 million to replenish a beach 900 feet away from a $142,900 cottage he owns.  "It's absurd to suggest that this benefits me," Kingston protested to the reporters.  "The beach doesn't improve the real estate of a house, unless it's on the beach.  The only thing that changes in value is the beachfront property."
Rep. John W. Olver (D-MA): obtained $5.1 million in earmarks to restructure a road 209 feet from Rep. Olver's 15-acre home and several adjoining properties he and his wife own.  "I had no monetary interest whatsoever in this project," Rep. Olver said.  "I had nothing to with the design.  I was never notified of any of the hearings.  I had no involvement whatsoever."
Rep. Candice S. Miller (R-MI): obtained a $486,000 earmark that helped add a 14-foot bike lane within walking distance of her house.  "People earmark for all kinds of things," Rep. Miller said when asked about the project.  "I'm pretty proud of this; I think I did what my people wanted.  Should I have told them, 'We can never have this bike path complete because I happen to live by one section of it'?  They would have thrown me out of office."
Rep. Harold Rogers (R-KY): secured $7 million in earmarks, a portion of which went to overhaul streets around the corner from a bank where he is director emeritus and owns a $1-$5 million stake in the bank's holding company and also narrowed the street he lives on to slow traffic.  "Congressman Rogers sees no conflict of interest in helping local community leaders achieve their goals for growth," the congressman's chief of staff Michael R. Higdon told the Washington Post.
The Washington Post report also concluded that 16 members of Congress directed taxpayer dollars to "companies, colleges, or community programs where their spouses, children or parents work as salaried employees or serve on boards."
The practice of earmarks continues to be a source of angst for conservatives and citizens concerned with out-of-control federal spending.  In 2010, a record high 11,230 earmarks accounted for $32 billion in federal spending.