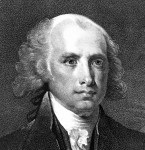 Most Wisconsin voters approve of the job embattled Governor Scott Walker is doing and oppose the effort to recall him from office before the next election.
A new Rasmussen Reports telephone survey finds that 52% of Likely Wisconsin Voters at least somewhat approve of Walker's job performance to date, while 46% at least somewhat disapprove. These findings include 40% who Strongly Approve of how the Republican governor is doing and just as many (40%) who Strongly Disapprove. (To see survey question wording, click here.)
---
The survey of 500 Likely Voters in Wisconsin was conducted on February 27, 2012 by Rasmussen Reports. The margin of sampling error is +/- 4.5 percentage points with a 95% level of confidence. Field work for all Rasmussen Reports surveys is conducted by Pulse Opinion Research, LLC. See methodology.
Read more at Rasmussen Reports.