If you're a feminist, it's hard to deal with all the oppression, misogyny and hate in your everyday life. But, now there's a new coping tool for enraged feminists — and it's a coloring book.
Arts and Culture Editor at the Huffington Post Priscilla Frank recommends the "handy" Badass Feminist Coloring Book by Ijeoma Oluo, to calmly color your way to sanity instead of just screaming out feminist rage and ripping out pages of feminist literature.
Oluo, who has taken to crowdfunding platform Kickstarter to get her coloring project off the ground, describes herself as a "feminist writer and speaker living in Seattle." She notes the coloring book features a collection of feminist "writers, comedians, mothers, daughters, [and] sex workers," who will receive a 25 percent gratuity for appearing in the book.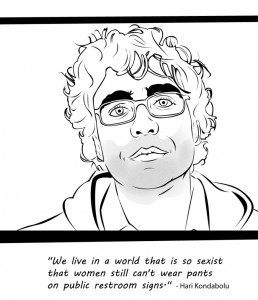 "I'm a feminist writer and a woman of color, so I spend a lot of time neck-deep in misogyny and racism," Oluo told HuffPo. "To be honest, it can really start to wear you down. I've always loved drawing, and picked up drawing again as an adult primarily as stress relief."
"Nothing is more calming and strengthening to me than focusing on the amazing feminists fighting to make the world a better place," she added. "I realized that I could make coloring pages for myself and was very excited. I started sharing them with friends and the response was overwhelmingly positive."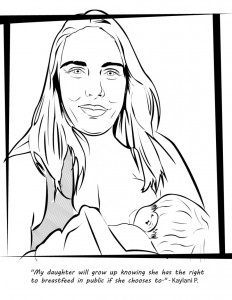 The Badass coloring book contains feminists of varying ages, sexual orientations, races and "gender identities," and plenty of "inspirational" quotes, such as feminist Hari Kondabolu's pearl of wisdom, "We live in a world that is so sexist that women still can't wear pants on public restroom signs."
"Drawing these amazing feminists has really helped me feel connected to them and their ideals, and I want other people to have that," said Oluo.
Despite all the rage apparently intrinsic to being a feminist, she added, "We can celebrate and enjoy feminism."