Tuesday afternoon, Rick Wilson, a top Republican consultant who sometimes appears on CNN as an analyst, sent a tweet to conservative author and columnist Ann Coulter asking if Donald Trump pays her extra for anal sex. "Does Trump pay you more for anal?" Wilson tweeted.
Apparently Wilson was responding to Coulter tweeting out a Breitbart News article from Monday detailing his bizarre decision to politicize a rape threat Wilson claims was made against his daughter.
—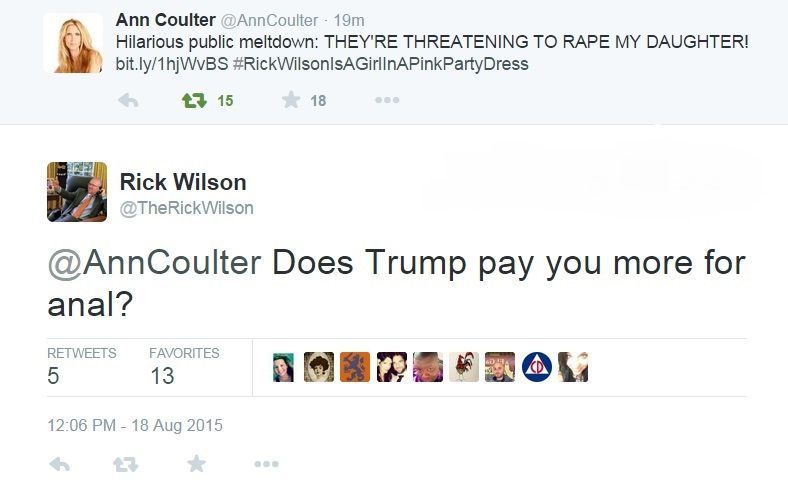 —
Breitbart News reached out to Coulter about the "anal" tweet. She replied that Wilson's "only remaining move is to use the Anthony Weiner 'MY TWITTER ACCOUNT HAS BEEN HACKED!' defense."
This is just the latest from Wilson, who is also a writer for Politico, Ricochet, and The Federalist.
Friday on CNN, Wilson attacked 25% of the Republican base as "low information voters." Just two days later he publicly politicized the rape threat against his daughter. Twenty-four hours after that he's publicly accusing Coulter of being a prostitute.
Follow John Nolte on Twitter @NolteNC