Heading into Wednesday's GOP presidential primary debate, Dr. Ben Carson is throwing a heavyweight behind him – literally. UFC Champion Vitor Belfort endorsed the GOP presidential candidate on Tuesday after Carson visited Vitor and Joana Belfort's gym and corporate facility.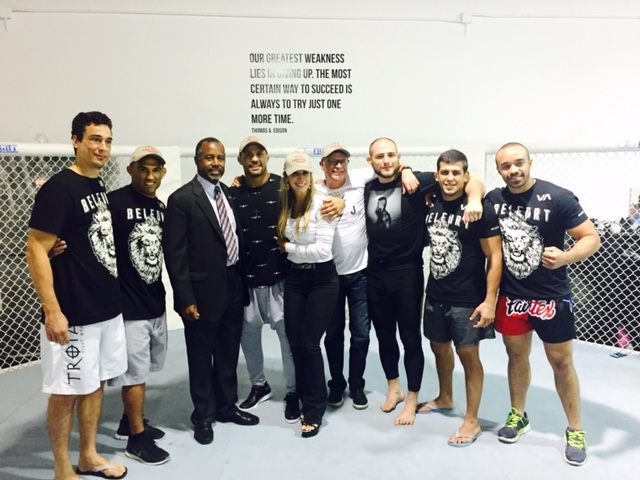 The Carson campaign said they spoke about views on life, overcoming challenges, shared prayers, and tips on a positive life outlook.
Vitor Belfort is a Brazilian mixed martial artist and former UFC Light Heavyweight Champion.
Carson's campaign described Vitor as one of the "most respected men in the sport, for his talents and his personal character."