The Republican Establishment is racing to try to question the results of the Nevada caucus because some caucus volunteers were allegedly wearing pro-Trump clothing.
But Breitbart News has obtained photographic evidence that caucus volunteers are also wearing pro-Marco Rubio clothing, which is not against the rules.
https://twitter.com/AmbushOfVarus/status/702331514336444416
The Nevada Republican Party is making it clear that caucus volunteers can wear candidate gear. It is, after all, a caucus where people vote openly and publicly.
It's not against the rules for volunteers to wear candidate gear. Volunteers went through extensive training & are doing a great job

— Nevada GOP (@NVGOP) February 24, 2016
There have been no official reports of voting irregularities or violations. #nvgopcaucus

— Nevada GOP (@NVGOP) February 24, 2016
Gov John Kasich's supporters also sported their loyalties.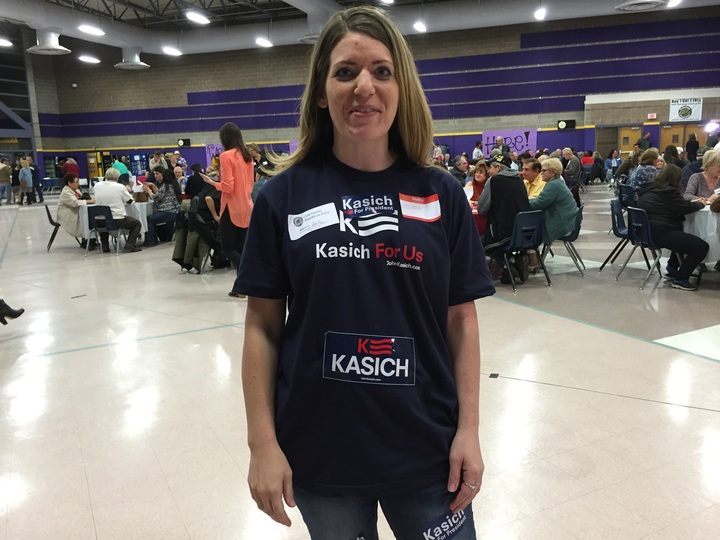 Nevertheless, Rubio and Ted Cruz supporters are lining up to question the results, apparently unaware of both the rules and of the fact that caucus volunteers were also wearing Rubio gear.
https://twitter.com/EWErickson/status/702321307963289600
Since Team Trump seems to be cheating in Nevada, this is a good pretext for the RNC to cut him loose. https://t.co/kfL43T6gvt

— jon gabriel (@exjon) February 24, 2016
This is absolutely astounding. @reince @gop Decertify NV. This is outrageous. https://t.co/svB21rWWrI

— Rick Wilson (@TheRickWilson) February 24, 2016
The faux-scandal can be traced at least in part to National Review reporter Elaina Plott, whose report of Trump clothing at caucus sites was promoted by others throughout the GOP smart set, including from the Washington Free Beacon:
https://twitter.com/lachlan/status/702321190023475201
Not surprisingly, Plott was getting information directly from someone she identified as a "Rubio source."
Text from Rubio source in NV: "This is a shit show."

— Elaina Plott (@elainaplott) February 24, 2016
Sen. Ted Cruz's supporters took to Twitter to complain about the Nevada process.
https://twitter.com/Itsjoeco/status/702326869077725184
Poll workers in Trump gear ignoring IDs, hiding ballots – Nevada caucus is a DISASTER https://t.co/SXbe6cCAbs pic.twitter.com/BxA1udU9oH

— The Right Scoop (@TheRightScoop) February 24, 2016
CNN's Jake Tapper says on air that reporters are looking into NV allegations to confirm reports. Will bring news as it is confirmed. #CNN

— Amanda Carpenter (@amandacarpenter) February 24, 2016
https://twitter.com/seanmdav/status/702333203953152001
Sen. Marco Rubio's supporters jumped in to delegitimize the Nevada vote.
https://twitter.com/EWErickson/status/702321307963289600