WARREN, Michigan — Republican presidential nominee Donald Trump vowed before a packed audience of roughly 2,000 in a high school gymnasium on Monday afternoon: "In eight days, we are going to win the state of Michigan."
The boisterous crowd was the second Trump had addressed in the state, having earlier spoken to a large rally in Grand Rapids. They waited for two hours until he arrived, and there was a large overflow crowd outside the venue, impressing members of the traveling press pool.
In front of large hand-painted "VOTE TRUMP and "AMERICA FIRST" signs, Trump vowed to "repeal and replace" Obamacare, which he noted had led to double-digit premium increases in health insurance premiums in the state.
As he does at every rally, Trump ripped the media. He challenged the journalists in the room to ask Hillary Clinton why she did not speak up when CNN contributor (and later Democratic National Committee chair) Donna Brazile passed her debate questions from the network on multiple occasions.
"We do want the answer to that question, media. Ask her!"
He noted that CNN had fired Brazile, and asked: "If they fired Donna Brazile, why aren't they firing Hillary Clinton?"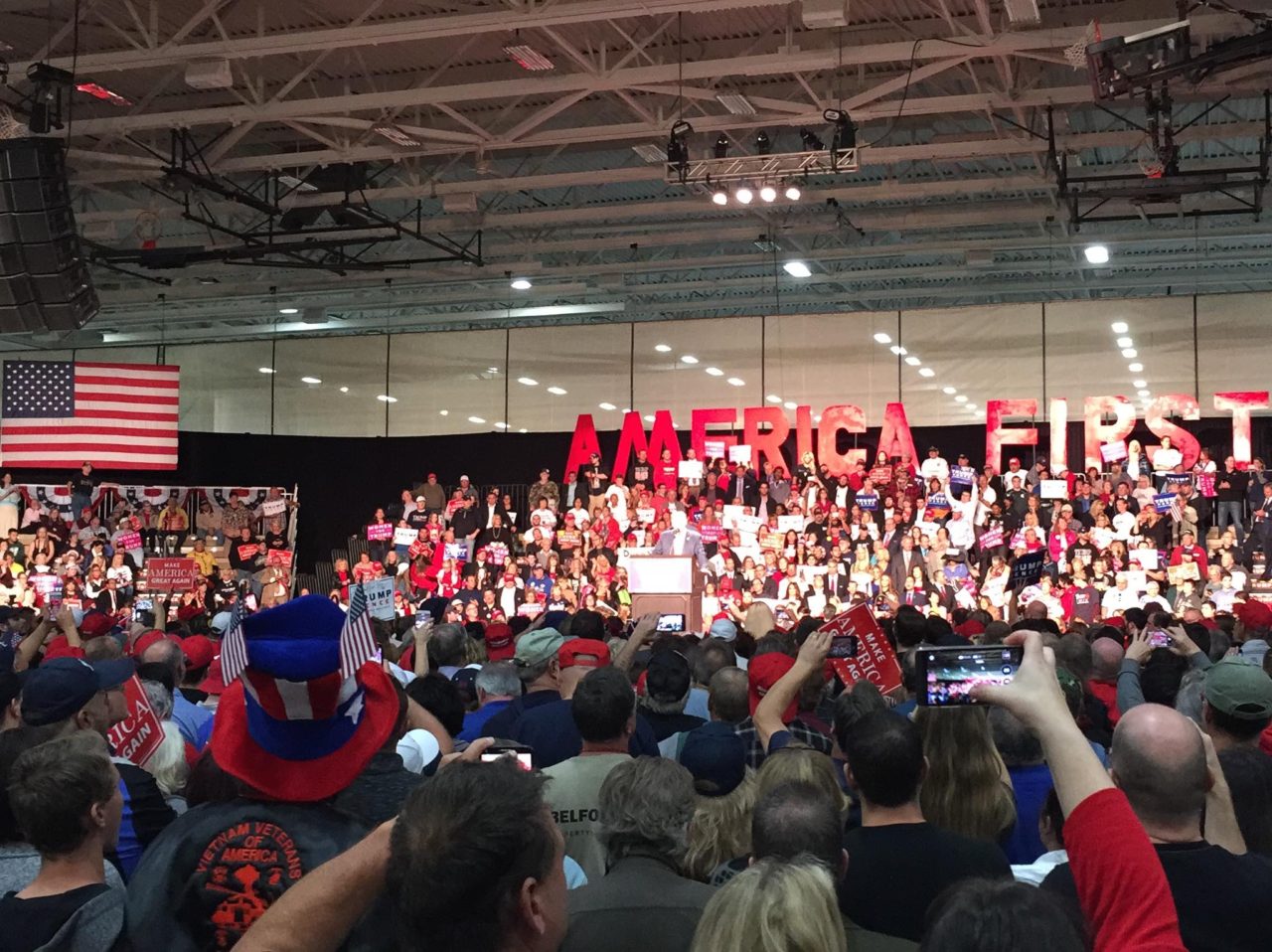 Trump was briefly interrupted by a protester, who was identified by attendees nearby and escorted out, amidst chants of "U-S-A!" (From the podium, Trump said that the heckler had probably been paid, citing Wikileaks.)
Trump also promised to bring automotive plants back to Michigan. "I'm gonna bring your jobs back, folks."
"It used to be the cars were made in Flint and you couldn't drink the water in Mexico … Now the cars are made in Mexico and you can't drink the water in Flint!" he joked.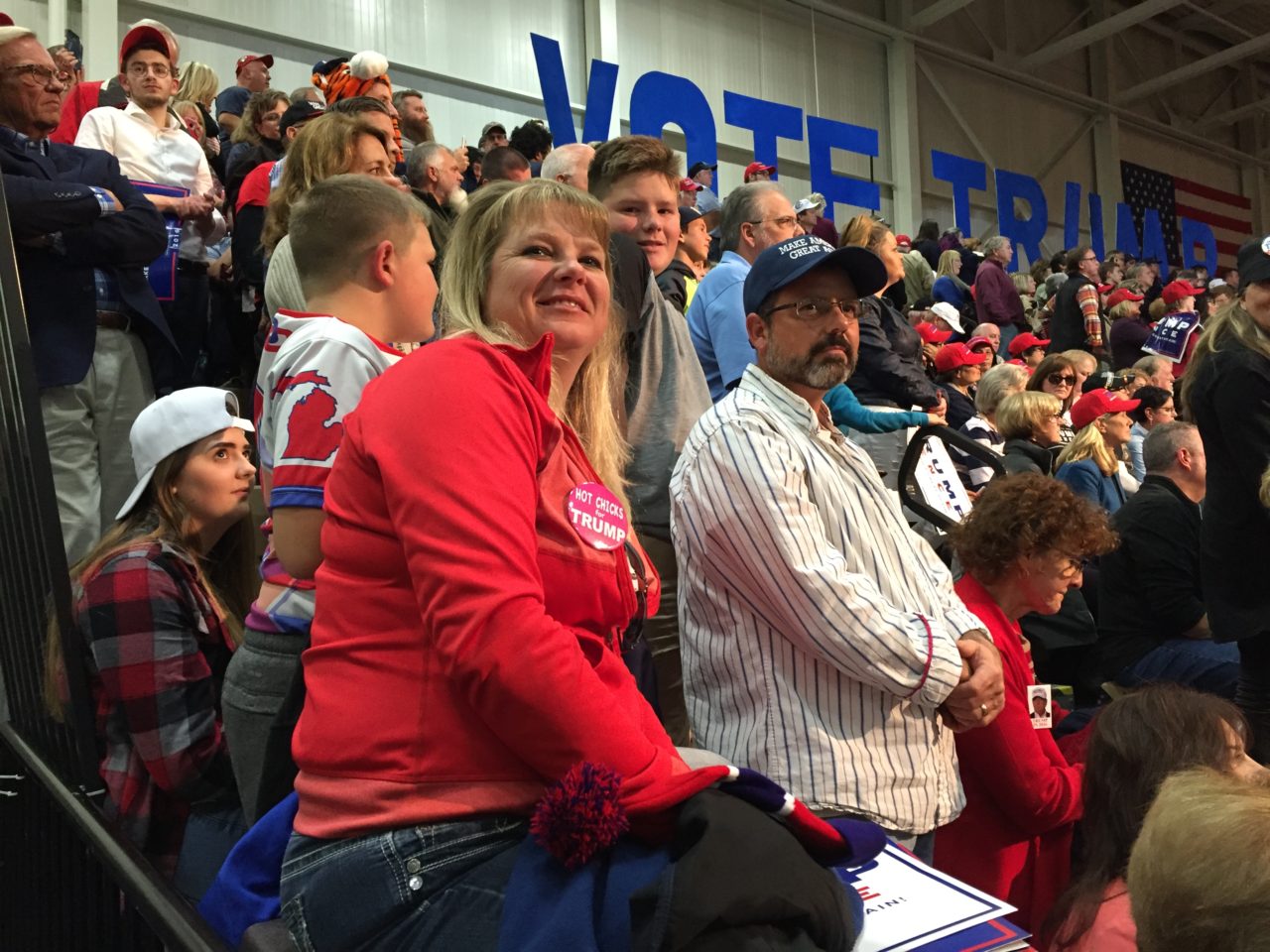 He said that, as president, he would personally call CEOs of companies that move jobs offshore to inform them that they would be charged a 35% tax on imported goods from those facilities.
Macomb County, where Warren is situated, suffered deep job losses in the recession and has seen manufacturing jobs decline by roughly one-third since 2000.
As at the Grand Rapids rally, there were several attendees in Halloween costumes.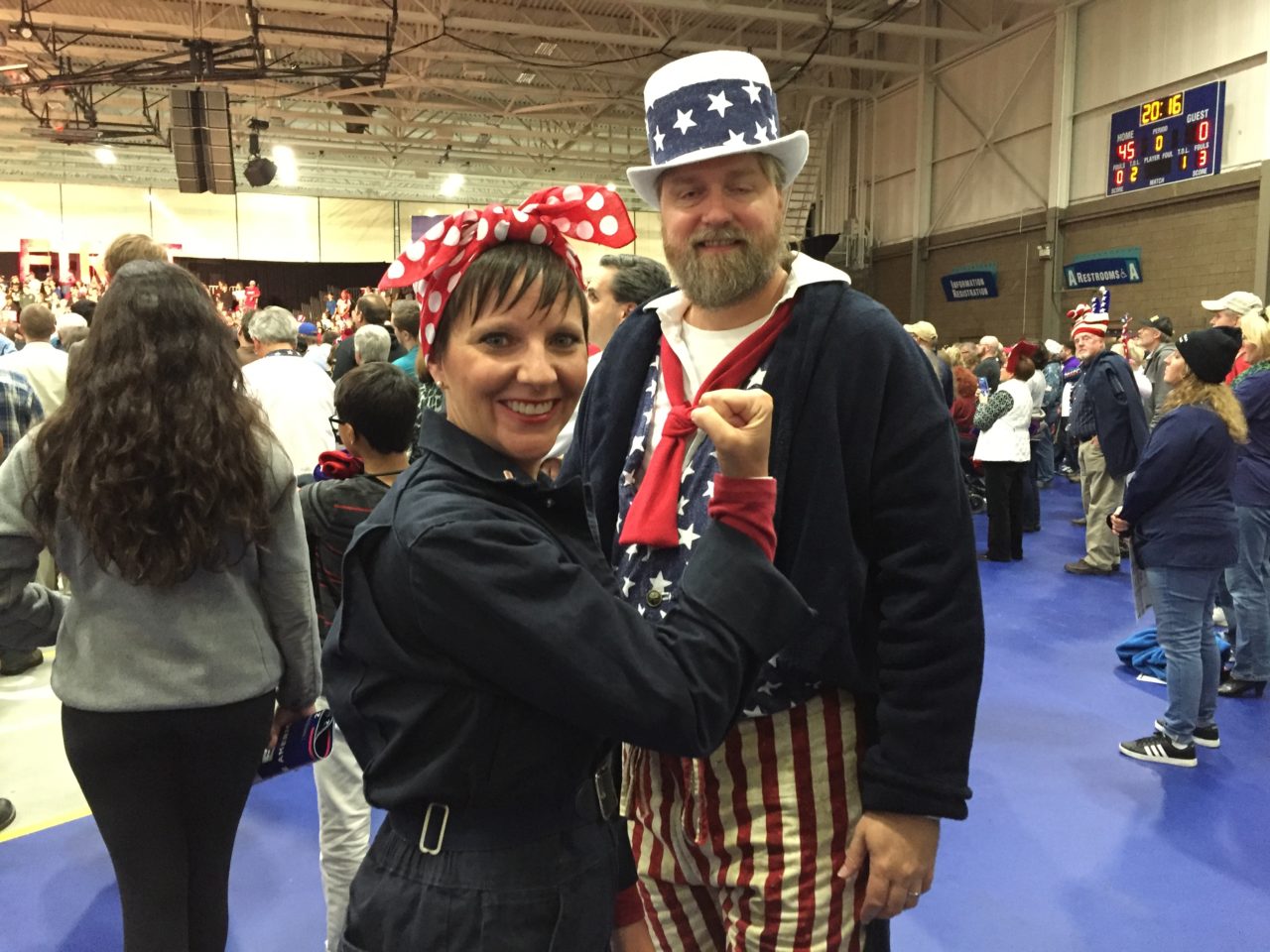 Trump also slammed Hillary Clinton's negative ads against him.
He said he saw a slew of her ads in Florida. "And they were so untrue.
"Most of them," he joked.
Joel B. Pollak is Senior Editor-at-Large at Breitbart News. His new book, See No Evil: 19 Hard Truths the Left Can't Handle, is available from Regnery through Amazon. Follow him on Twitter at @joelpollak.