ORLANDO, Florida — Republican presidential nominee Donald Trump brought his message of bringing back manufacturing jobs to Central Florida on Wednesday at a rally attended by thousands of supporters at the Central Florida Fairgrounds in high mid-afternoon heat.
"We are living through the greatest jobs theft in the history of the world. A Trump administration will stop the jobs from leaving America, and we will stop the jobs from leaving Florida," he said, to cheers.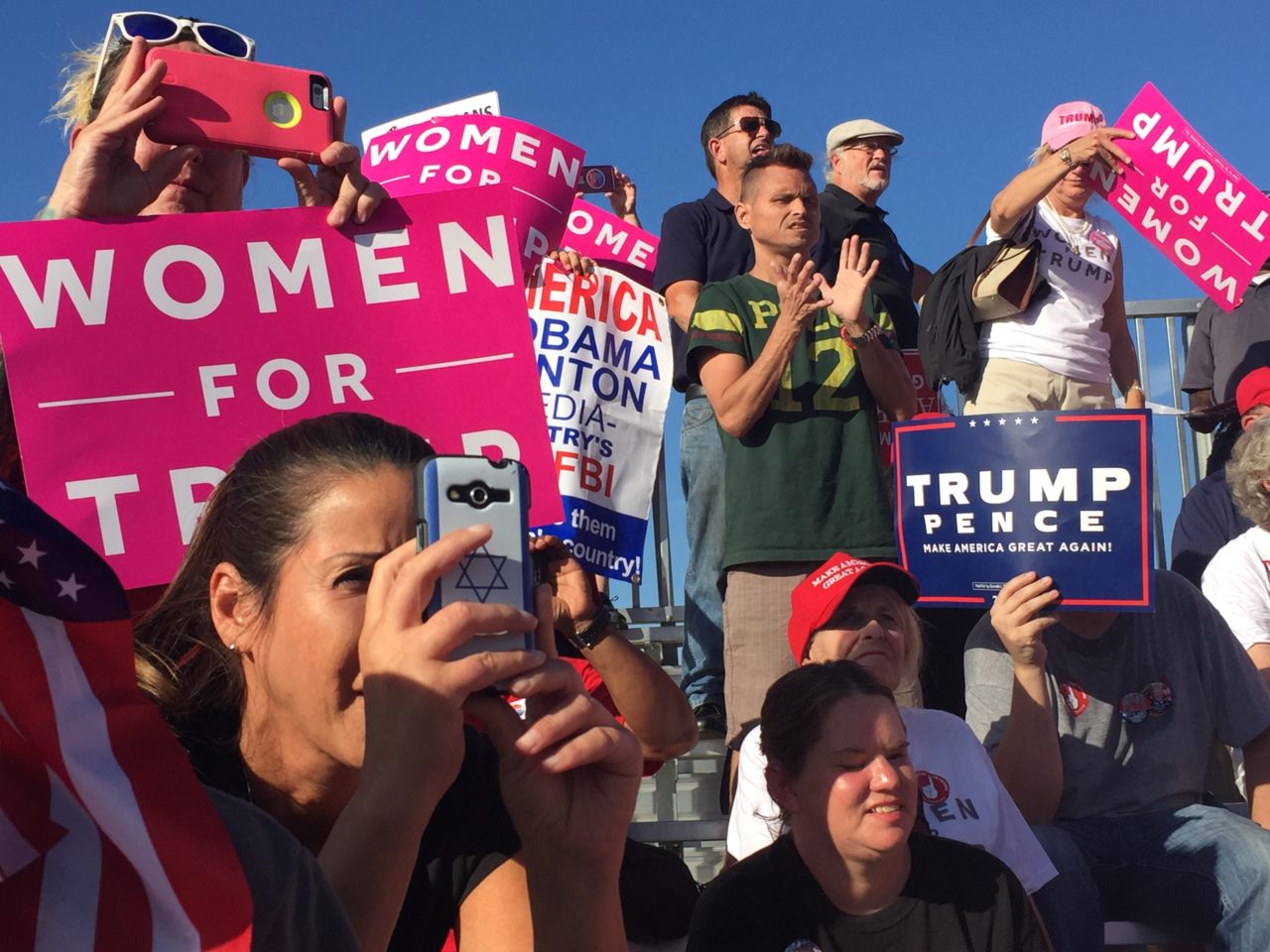 Lisa Kelley of Orlando, standing in the crowd, was eager to share her story with Breitbart News.
"Our family has a manufacturing business in Central Florida, and we have to put this man in office. Because the regulations and the insurance costs are crushing us," she said.
"We just need a little breathing space," she continued. "I have four business daughters, spread throughout the world. We just want to get our business growing [here] to bring our girls back to work."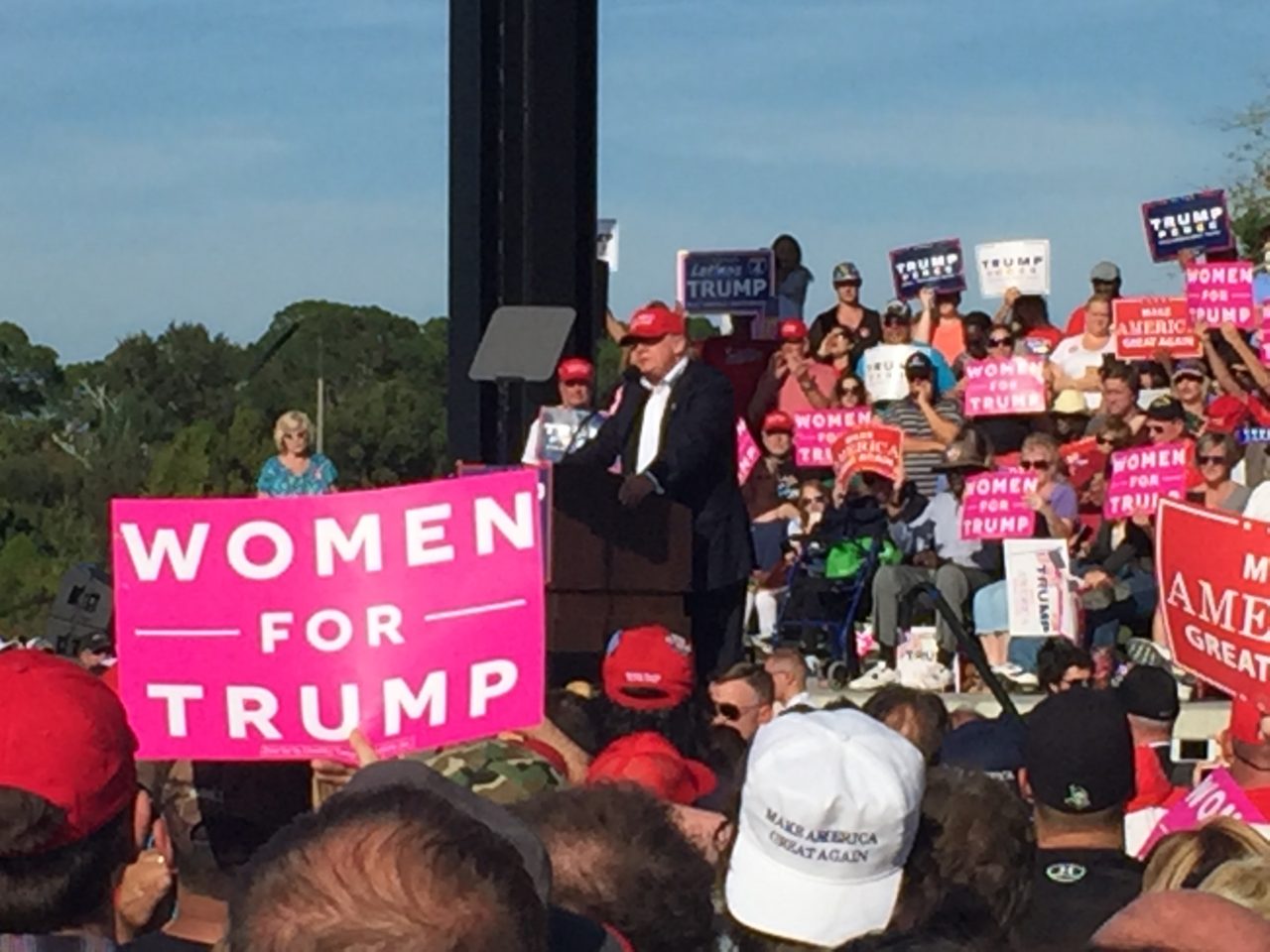 Kathy, of Windermere, Florida, brought her 14-year-old daughter to see Trump. She was furious about Obamacare.
"Donald Trump needs to get into office," she said. "Our deductible has gone up by thousands of dollars this year and next year it's going up even more.
"I understand Donald Trump doesn't necessarily say the right things. But [Hillary Clinton] doesn't do the right things. He can change things for us."
As a homemade "Gays for Trump" sign appeared in the crowd, Trump also talked about the Islamic terror attack on the Pulse nightclub in June, which killed nearly 50 people and wounded over 50 others.
He called it the "worst attack on the LGBTQ community in our country's history.
"Can't let it happen, can't let it happen," he said. "Hillary wants to increase by 550% Syrian refugees pouring into our country." The crowd booed. "Her plan would mean generations of terrorism, radicalism, and extremism spreading in your schools and throughout your communities. When I'm elected president, we will suspend the Syrian refugee program," he said, to cheers.
"And we will keep radical Islamic terrorists the hell out of your community," he added, as the crowd roared.
"And we'll build 'safe zones' in Syria. We have to help the people! We're gonna build safe zones — but the Gulf states haven't been doing their thing. And believe me, they have plenty of money. They'll help us, they'll fund it — I'm sure they'll be thrilled."
Steven Smith, 31, of Orlando, told Breitbart News that he had been following Trump's career even before the election.
Asked whether Trump's outreach to minorities was working, Smith said, "Well, I guess I'm one… I don't know. I liked him before."
Diana Galvan of Orlando held up a "Hispanics for Trump" sign. She told she was supporting Trump because she supports "freedom of every kind."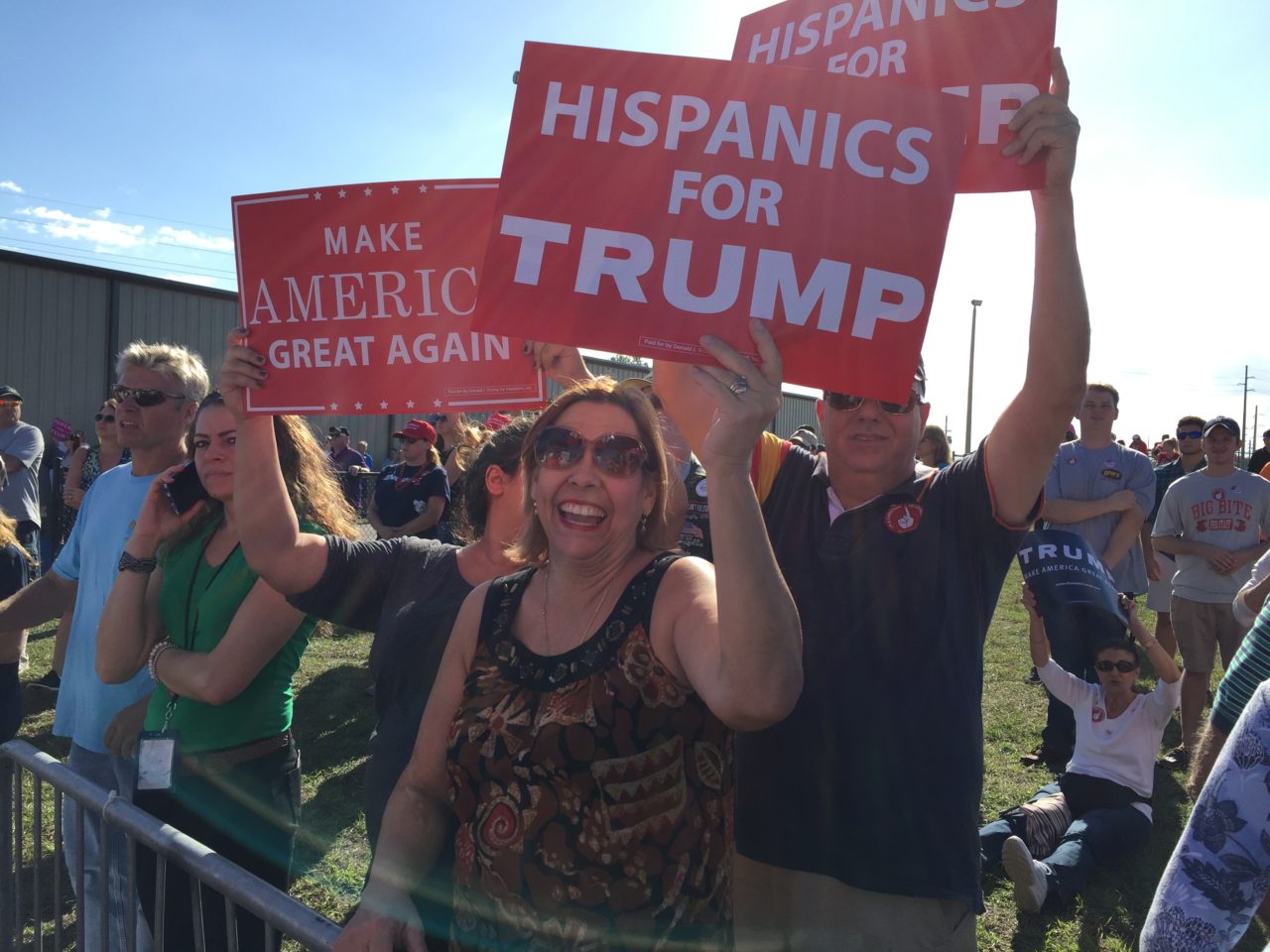 "I'm a born Cuban," she continued. "and I know what the left can do to you and your country. I hope that people understand that."
A surprise attendee at the rally was Bollywood actress and former Miss India Manasvi Mamgai. She is working with a group called the Republican Hindu Coalition, and promotes Donald Trump in India.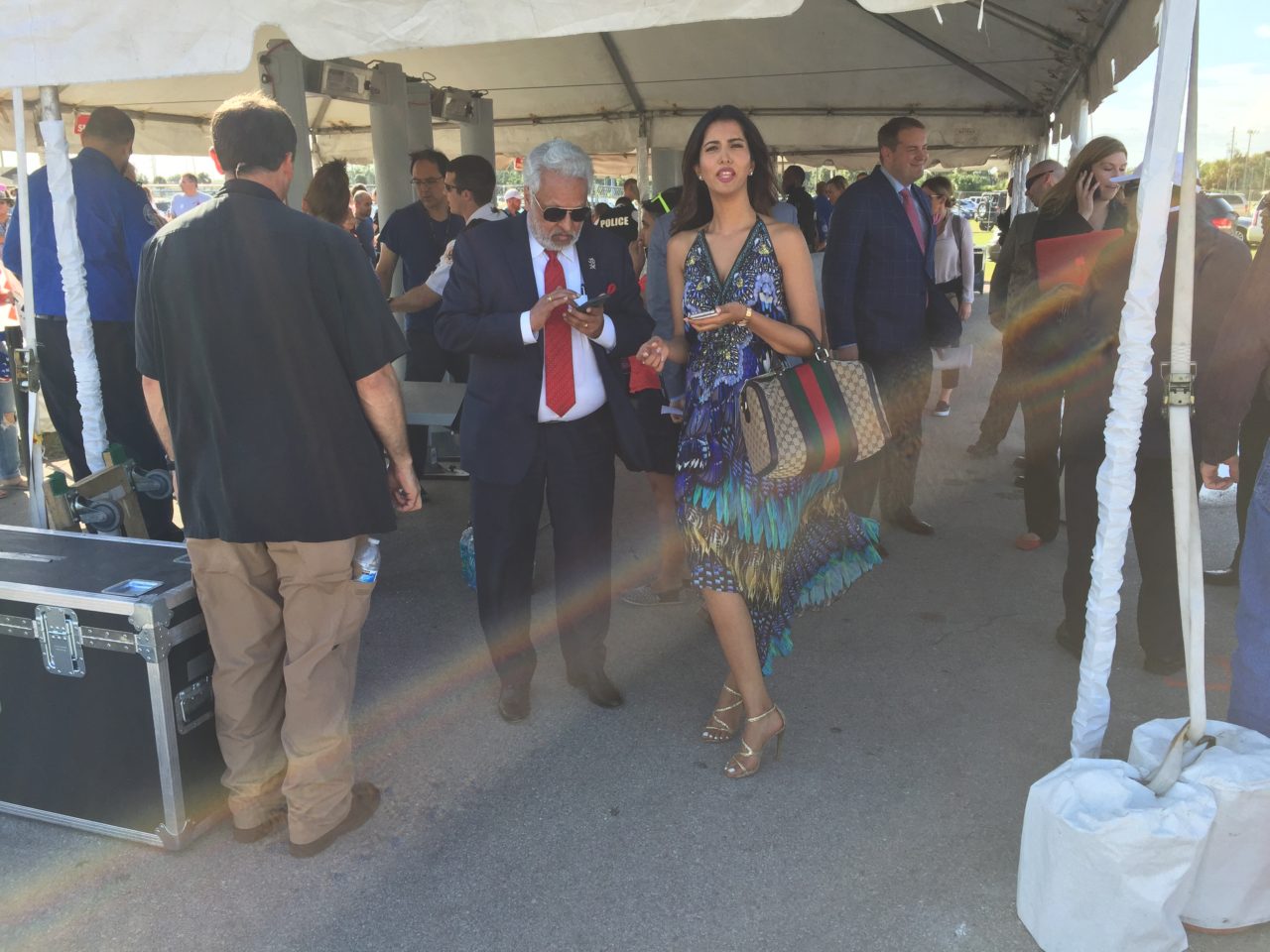 The most important issues for Indian-American voters, she said, were terrorism and immigration.
She said she was "grateful" that Trump had met with her group. "It's the first time that a Republican presidential candidate has given us that kind of attention."
Another "coalition" group chose a different way to promote its message: "Florida Chinese Americans for Trump" flew a banner over the rally.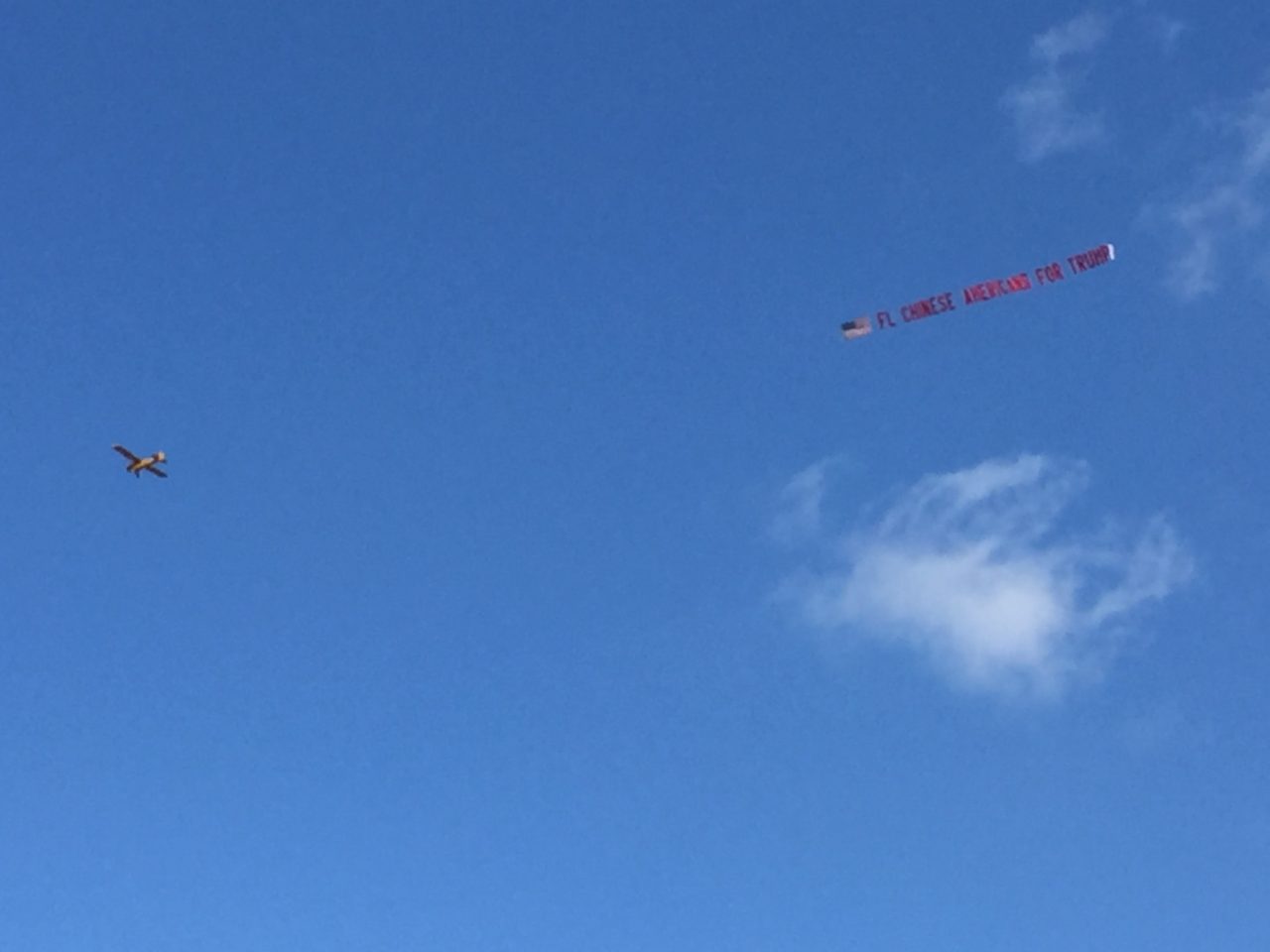 The media came in for abuse from the podium, as usual. Some Trump supporters modified their campaign signs to add the words "CNN sucks."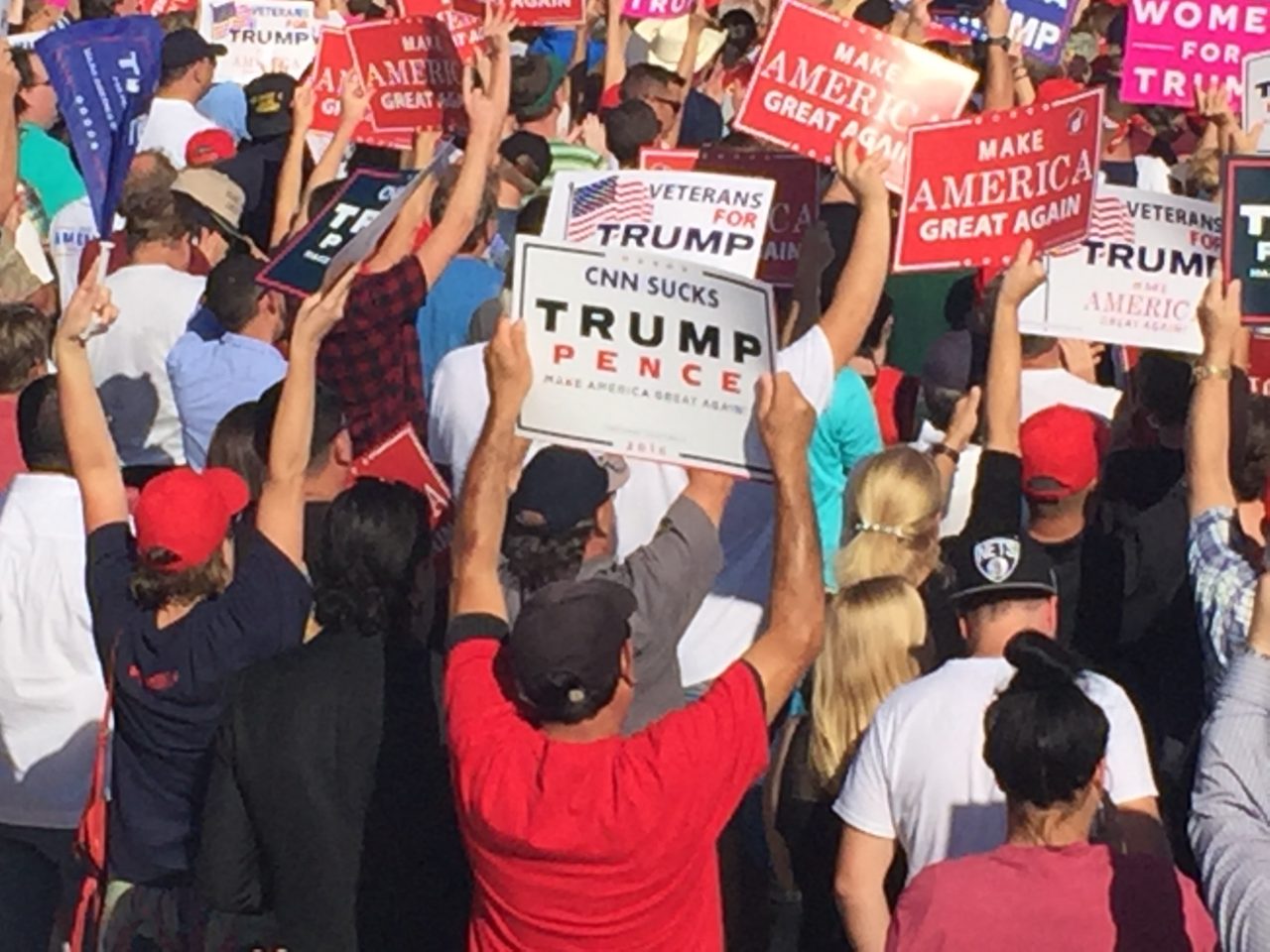 The words were printed on the side facing the media pen.
This post has been updated.
Joel B. Pollak is Senior Editor-at-Large at Breitbart News. His new book, See No Evil: 19 Hard Truths the Left Can't Handle, is available from Regnery through Amazon. Follow him on Twitter at @joelpollak.