Crowds gathered outside the White House to lament or celebrate the election of Donald Trump to the presidency.
Breitbart News covered the raucous, but basically peaceful event, which featured happy Trump supporters, crying women, curious students, excited interns, bored police, grumpy supporters of Bernie Sanders, and lamenting fans of Hillary Clinton.
The loudest group consisted of students from a Black Lives Matter affiliate, a pro-illegal immigration organization, and from Islamic advocacy group who were upset that Huma Abedin was no longer going to be working at the White House.
The group of roughly 100 progressives was challenged by a Trump supporter, who grinned as they repeated slogans, including "F… Donald Trump."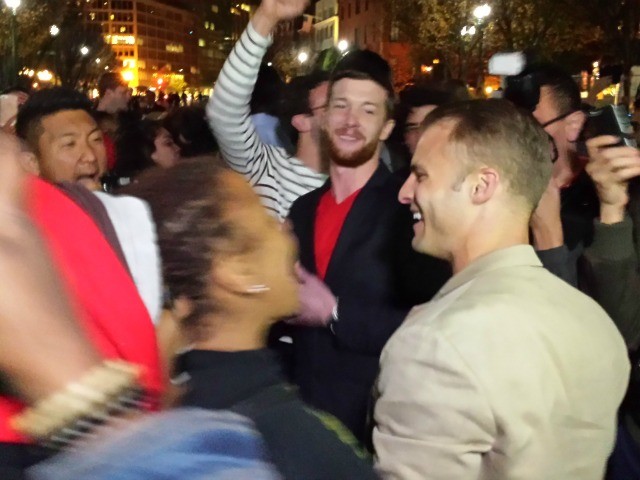 The protest group include several supporters of Islamic groups.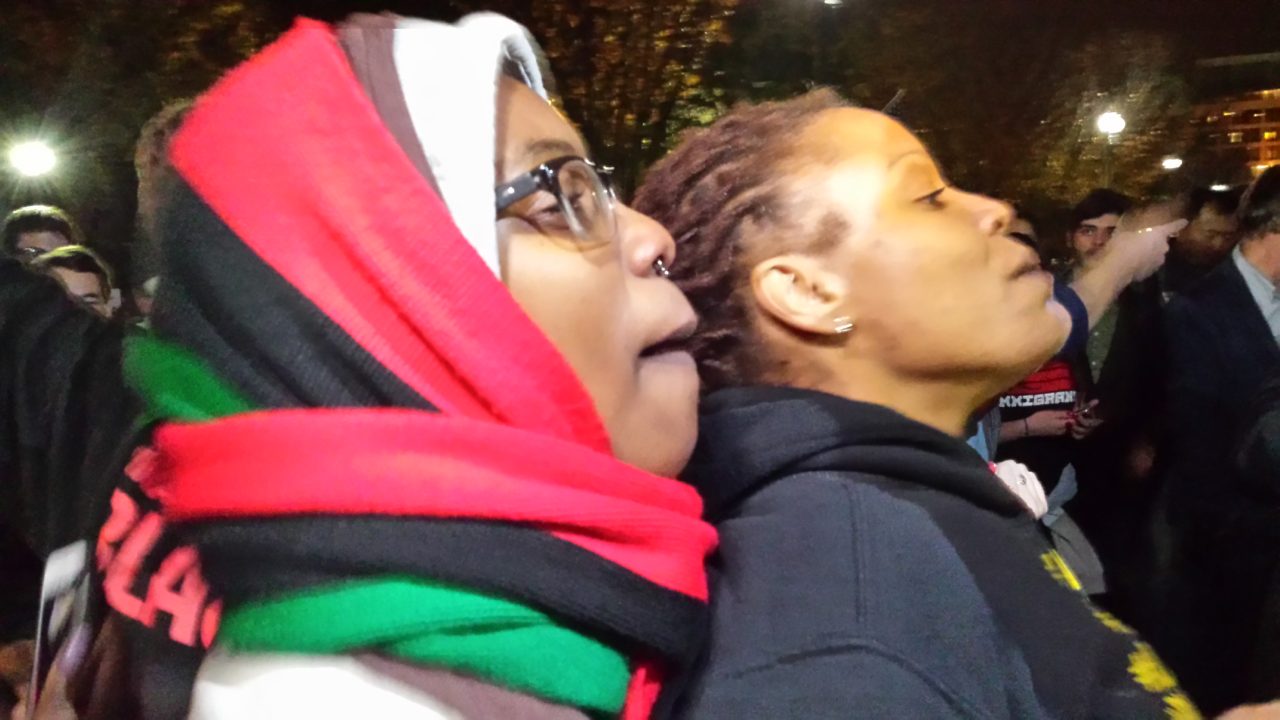 The protest group shouted slogans at a Trump protestor who had climbed into a tree, and they cheered when one of their group climbed above the Trump supporter.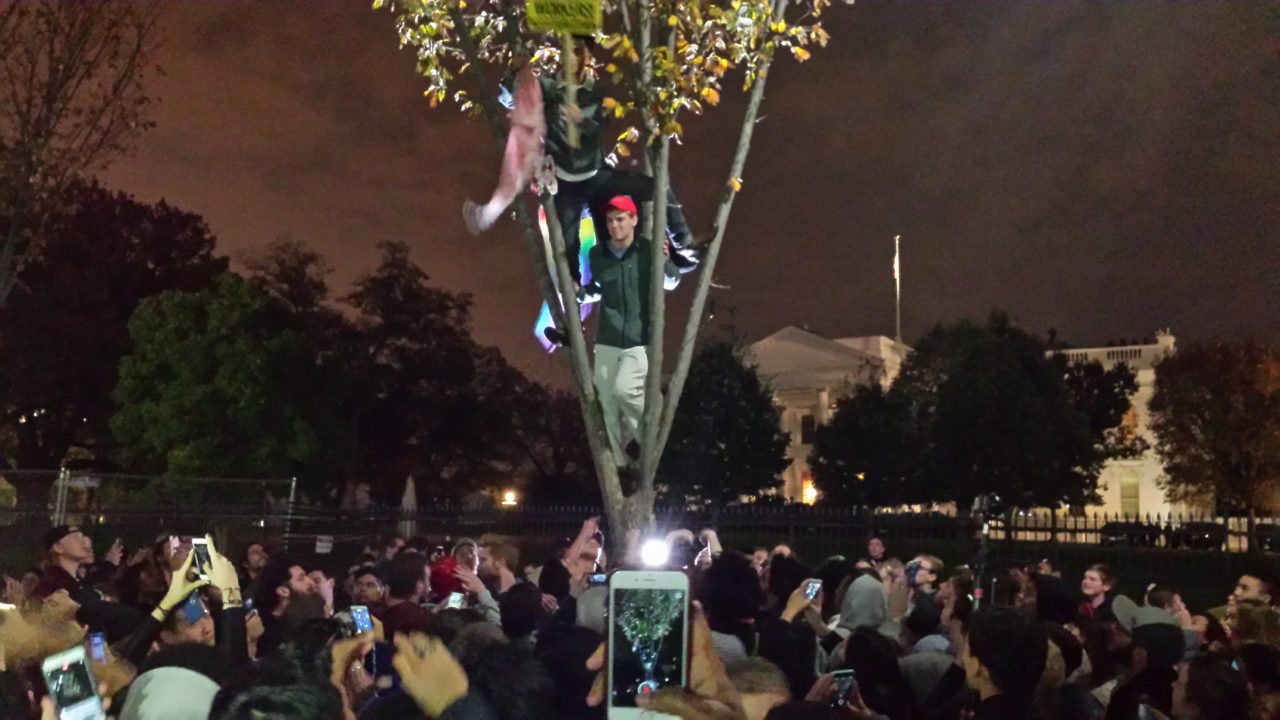 This Trump supporter appealed for harmony and cooperation to polite and attentive listeners.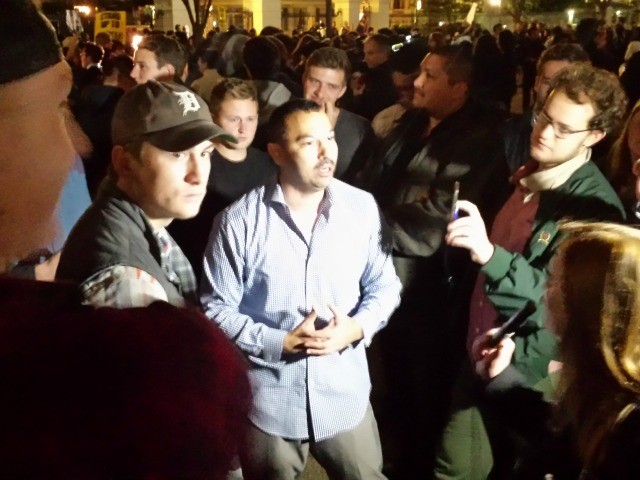 A disconsolate Bernie Sanders supporter held an upside-down flag quietly.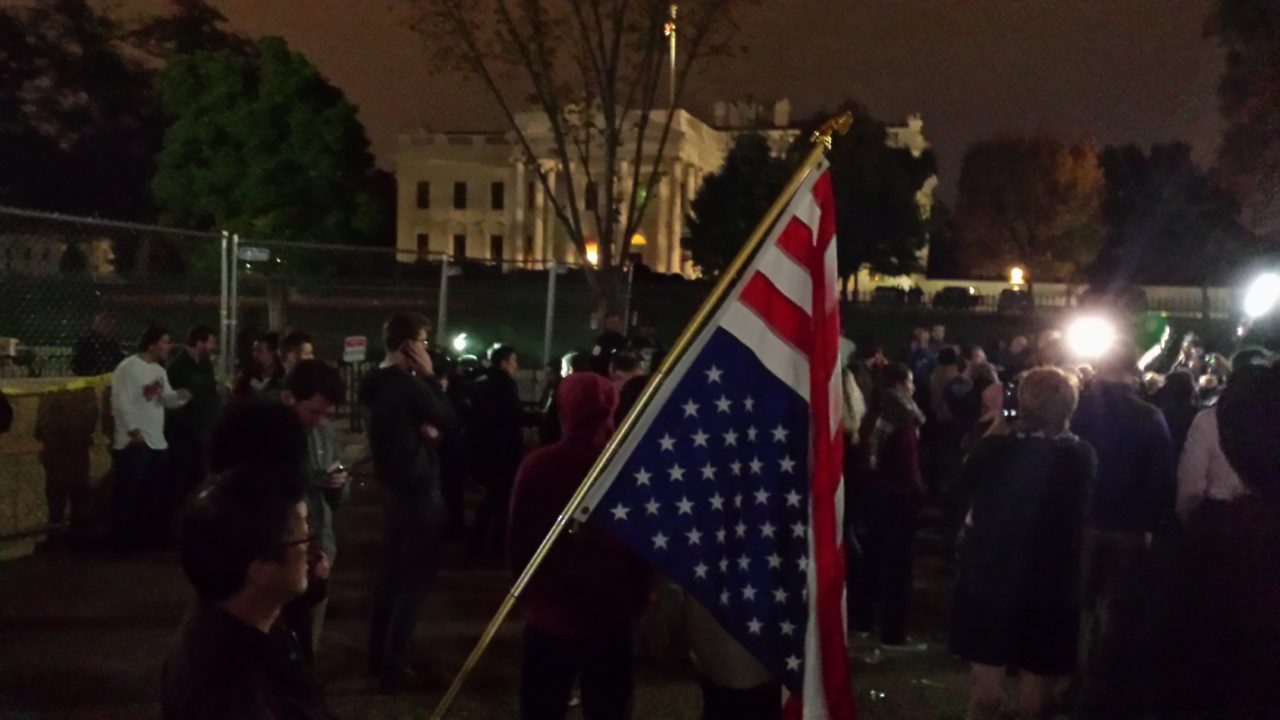 They'll  be back in four years.