MOBILE, AL – Alabama's first congressional district is well known as a bastion of Republican politics. It is a congressional district that went nearly 2-to-1 for Donald Trump in last year's presidential election.
You might not have known that if you attended Rep. Bradley Byrne's town hall on Monday night.
A capacity crowd of at least 250 people attended Byrne's town hall event in Mobile at the Via Health, Fitness and Enrichment Center. According to reports, hundreds of other were turned away. Among those that got into the venue, there were many wearing Planned Parenthood garb and attempting to bring in signs supporting that organization.
However, per direction of the House Sergeant at Arms, the signs were confiscated by staffers before people were allowed in.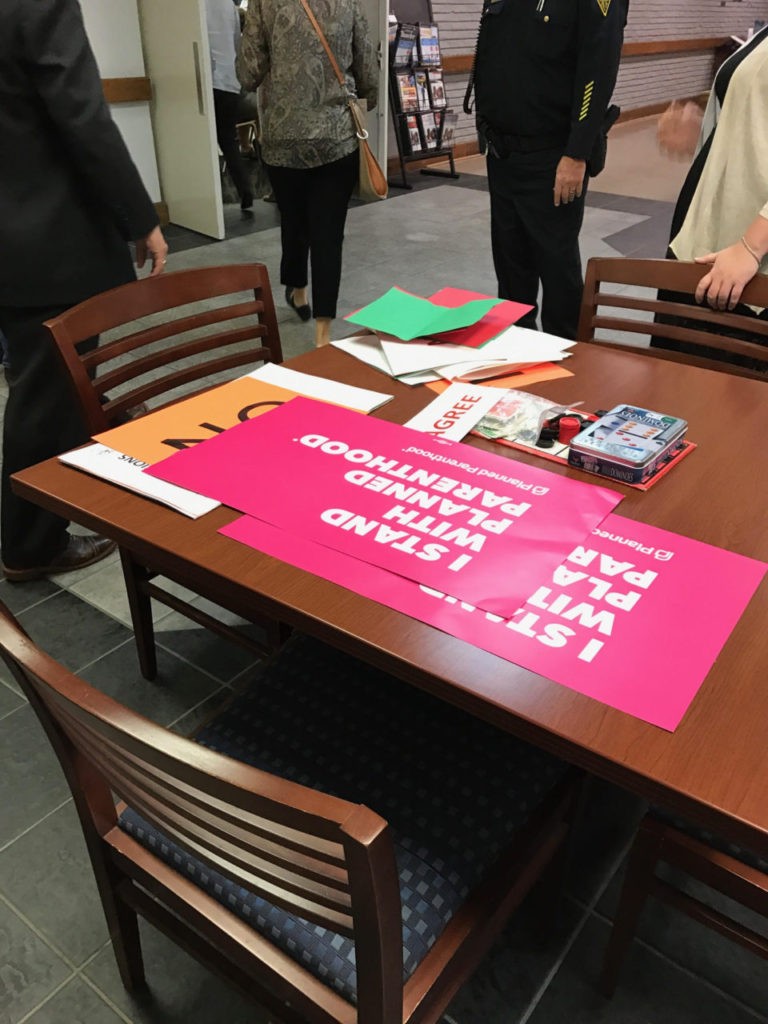 The majority jeered Byrne's responses to a wide range of topics. Those included his positions Obamacare, public education, media bias, Trump's executive order restricting access to the United States for those from countries with ties to terrorism and the need for a special prosecutor to investigate allegations that Trump's campaign coordinated with the Russian government to affect the outcome of last November's presidential election.
Attendees did applaud Byrne for one of the responses regarding the environment. Byrne pledged his support for the Clean Air and Water Act and said he opposed any efforts to abolish the Environmental Protection Agency.
There was one confrontation that involved law enforcement.
Gene Talbott with Research Strategies Inc., a conservative activist and Mobile resident Todd Duren, both identified by AL.com's John Sharp in a report for Tuesday's Press-Register, had a back-and-forth verbal exchange that led to an officer from the Mobile Police Department having to sort out.
Watch:
Police confront town hall disrupter at Byrne (R-AL) town hall pic.twitter.com/TkN7epO4sl

— Jeff Poor (@jeff_poor) March 6, 2017
Liberal activists attending congressional town hall events, especially those held by Republican members, has been a trend around the country ever since Trump's inauguration last January. Byrne, who was elected in a special election in December 2013, told a group of reporters before the event he had never hosted a town hall that large.
While the town hall was underway in the venue, those turned away protested outside. A couple of witnesses told Breitbart News there were efforts to agitate officers from the Mobile Police Department preventing their entrance into the building.
According to AL.com's Christopher Harress, one woman said she was threatened with being arrested if she did not move away from the building. In Harress' report, Lieutenant Christopher Berra of the Mobile Police denied threatening to arrest the woman.
Follow Jeff Poor on Twitter @jeff_poor