North Carolina police rescued 358 injured or neglected animals after discovering roughly a half-billion dollars worth of opium poppy plants on a Catawba County property earlier this week.
The plants still have to be weighed to determine their total value, but one official told HickoryRecord.com "this will make a dent on distribution somewhere." Authorities believe that the poppies were being harvested on the property then shipped out to be processed.
According to Sheriff Coy Reid, when an investigator knocked on the door to inquire about an unrelated matter, suspect Cody Xiong said: "I guess you are here for the opium." Police discovered some 2,000 pounds worth of the poppy plants worth approximately $200 per gram.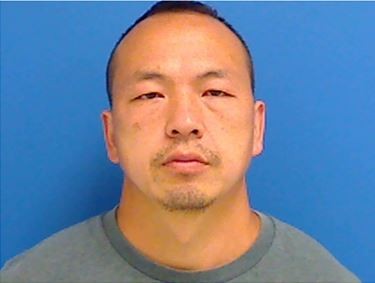 (Suspect Cody Xiong: Catawba County Sheriff's Office)
Authorities also rescued 358 suffering and neglected dogs, cats, and chickens from the property.
"Many of the animals appeared injured with open sores and missing feathers or sick and had signs of neglect. In addition to the live animals, officials also found 40 dead animals in cages and pens," police told WBTV.com.
Xiong faces felony charges for trafficking in opium and manufacturing a Schedule II drug, and has been released on $45,000 bail.
The arrest comes amidst a deadly drug epidemic killing almost as many in one year than died during the Vietnam War.
"In 2015, which is the most recent data we have, there were 52,404 deaths in the United States caused by a drug overdose," Department of Homeland Security Secretary John Kelly said on April 18, as reported by Breitbart News.
"It's the highest number of drug-related deaths our country has ever seen. It's more deaths than the peak of the AIDS epidemic in 1995. In a single year, we've lost nearly as many Americans to drug overdose as we lost in battle in World War I. Almost as many as was lost in 12 years in Vietnam," he continued. "And that's just overdose deaths. That number—as high as it is—says nothing about the long-term health damage to our citizens who survive, to say nothing about the human misery, the families ripped apart, and the extremes of crime and violence inherent in the illegal-drug enterprise."
Driving this staggering number of drug-induced deaths: Heroin and other opioids. Heroin overdose deaths have more than tripled since 2010, according to the CDC, which also found that drugs killed half a million people between 2000 and 2015.