As the 2018 campaign for control of the U.S. Senate takes shape, a bevy of populist-nationalist candidates are competing for the primary endorsement of a pro-Donald Trump super PAC.
"Great America PAC is building the 'Trump Ticket' for 2018 and we are proud to support these candidates who have answered the call of their fellow citizens," Ed Rollins, chief strategist of Great America PAC, said in a Tuesday press release.
Great America PAC and its sister 501(c)(4) "Great America Alliance" are confident they will come to define the anti-establishment wing of the developing Republican Party civil war. "We will be the vehicle that runs real ground campaigns and ads in those states," Eric Beach, co-chair of the Alliance, said earlier this month.
So far, Great America has endorsed candidates for Senate including former State Sen. Kelli Ward in Arizona, businessman and U.S. Marine Corps veteran Kevin Nicholson in Wisconsin, U.S. Rep. Marsha Blackburn in Tennessee, State Auditor Matt Rosendale in Montana, State Attorney General Patrick Morrisey in West Virginia, and former Chief Justice Roy Moore in Alabama.
Dr. Kelli Ward – Arizona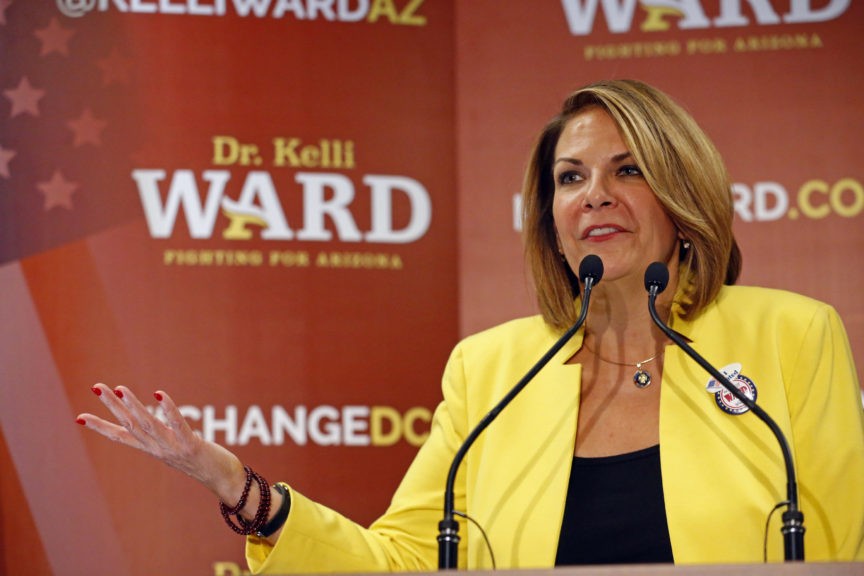 (Photo Credit: David Kadlubowski/The Arizona Republic via AP)
Doctor and former State Senator Kelli Ward faces a contentious primary against sitting Sen. Jeff Flake (R-AZ) next year.
During a campaign rally last week, headlined by nationally syndicated radio host and soon-to-be Fox News host Laura Ingraham and Breitbart News Executive Chairman and former White House Chief Strategist Stephen K. Bannon, Ward described herself as a "liberty-loving constitutional conservative who is ready to go to Washington, DC, and drain the swamp."
"Who wants to build the wall?" Ward asked cheering supporters in Scottsdale Tuesday.
Flake, nicknamed the "Sanctuary Senator" by Ward, is one of the most unpopular senators in Congress. An outspoken Trump critic, Flake wrote a book about his opposition to the president in which he blames conservatives for Trump's rise. Flake titled his book Conscience of a Conservative in reference to the generationally significant volume by his predecessor as Arizona's U.S. senator and 1964 Republican presidential nominee Barry Goldwater. David Bozell, grandson of L. Brent Bozell Jr., the man who ghost-wrote Goldwater's book, wrote a scathing review of the book for Conservative Review, claiming, "It makes no sense at all. It's a recipe for electoral disaster, and it just goes to show you how far detached he is from where the base that put him into power is."
According to Bozell, Flake "blames conservatives, he blames the president, he blames Obama, he blames the Internet, talk radio" in his book that "ripped off [my grandfather's] book's cover and [that] book's title."
"Jeff Flake stands, on almost every issue, diametrically opposed to President Trump. He voted for a guy who he knew couldn't get elected president because he despised the Trump agenda so much," Laura Ingraham said at a recent campaign event.
Polling has Ward up big against Flake.
Kevin Nicholson – Wisconsin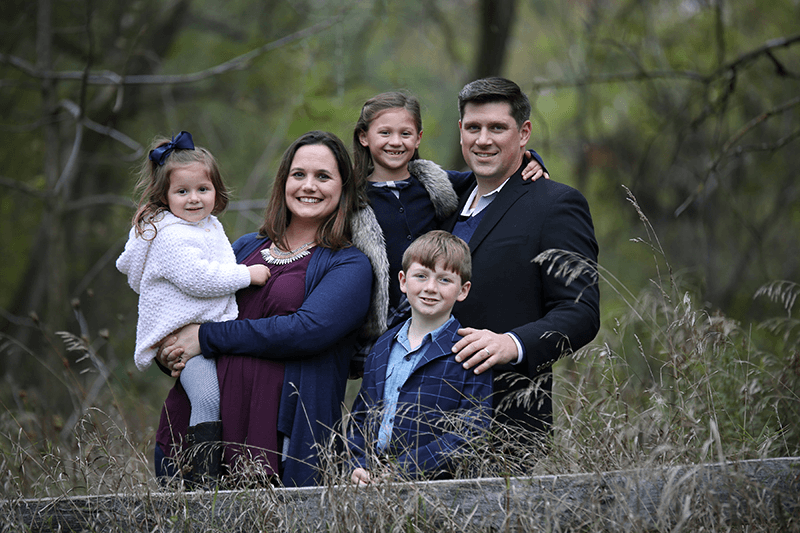 Nicholson with his family. (Photo credit: nicholsonforsenate.com)
Wisconsin's open primary pits businessman and decorated marine veteran Kevin Nicholson against fellow conservative State Senator Leah Vukmir, around whom establishment support is coalescing. As with many emerging anti-establishment candidates, Nicholson has confirmed he will not support Senate Majority Leader Mitch McConnell (R-KY).
"Kevin supports term limits for himself and the full Senate, including leadership," Nicholson campaign spokesman Michael Antonopoulos said, according to McClatchy. "The conservative grassroots–and Americans across the board–strongly believe that career politicians aren't getting the job done and that we need new leaders and fresh ideas in Washington. Kevin could not agree more."
Kelli Ward has also personally endorsed Nicholson.
If Nicholson were to secure the Republican nomination, he would face Democratic incumbent Sen. Tammy Baldwin (D-WI) in a state President Donald Trump won. Trump's victory in last year's election was the first for a Republican presidential candidate since 1984.
Marsha Blackburn – Tennessee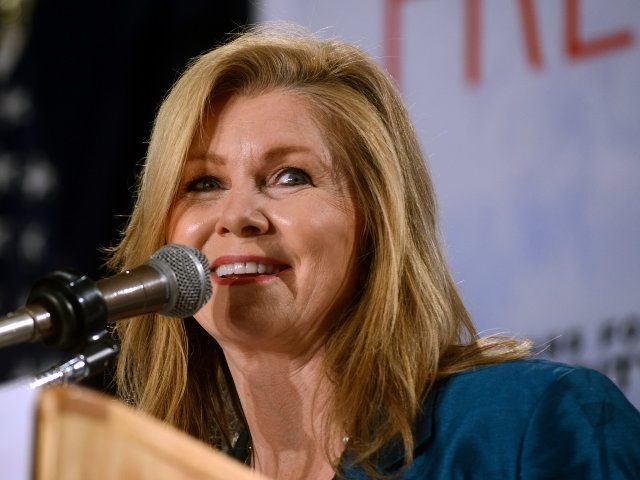 (Photo credit: Darren McCollester/Getty Images)
In the wake of Senator Bob Corker's announcement to retire at the end of this term, Tennessee Representative Marsha Blackburn, and the American Conservative Union's 2015 pick for the most conservative potential Speaker of the House, has emerged as the clear frontrunner to replace him.
Blackburn's announcement for Senate proved too much for social media network Twitter who promptly censored her initial campaign ad video because it mentioned that she "stopped the sale of body parts," a reference to her chairing the House Select Investigative Panel on Planned Parenthood. Twitter deemed the ad "inflammatory."
Tennessee sources tell Breitbart News that McConnell and his allies are desperately searching for an alternative to Blackburn, as Breitbart News Washington Political Editor Matthew Boyle reports.
In addition to her solid conservative voting record on refugees and the travel ban, Marsha has made a name for herself in Washington opposing "net neutrality."
Matt Rosendale – Montana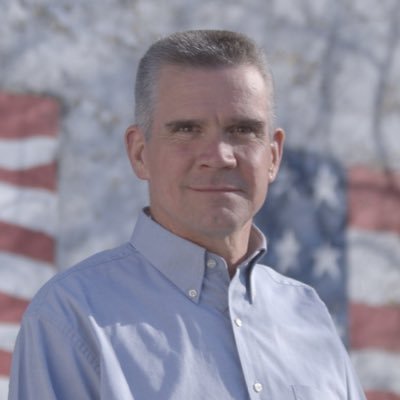 (Photo credit: @MattForMontana/Twitter)
State Auditor Matt Rosendale is campaigning on an America first platform in Montana and secured the Great America PAC endorsement last week.
Focused on the need to repeal Obamacare and build a wall on the U.S.'s southern border, Rosendale is hoping to face vulnerable red-state Democrat Sen. Jon Tester in the Big Sky State.
In a recent appearance on Breitbart News Daily, Rosendale blamed Tester for Obamacare's original passage. "We can start right off with repeal. We would not have this catastrophe of Obamacare if it were not for Jon Tester," Rosendale said.
Washington's establishment has yet to consolidate behind one candidate, as both Californian Big Sky transplant Troy Downing and judge Russell Fagg fail to gain momentum.
Patrick Morrisey – West Virginia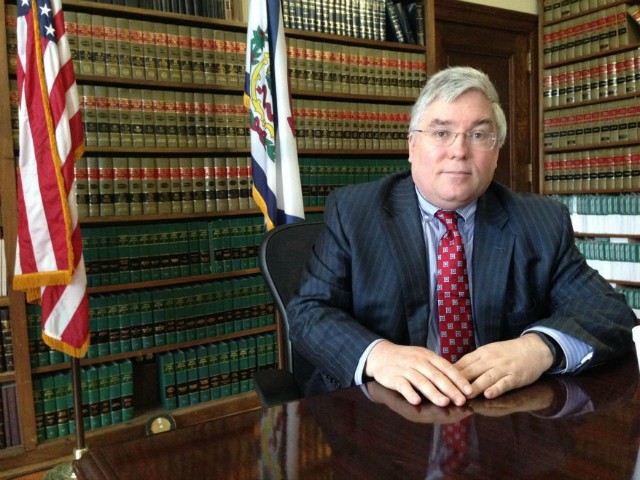 (Photo credit: AP Photo/John Raby)
Deep-red West Virginia's Attorney General Patrick Morrisey hopes to challenge Democrat Sen. Joe Manchin in November 2018. Great America gave him its endorsement for that role last week.
Despite Manchin's moderate reputation, Morrisey told Breitbart News Daily, "Joe Manchin is every bit a part of the problem in the Swamp of Washington, DC," adding, "He's very good at being able to say one thing and do another."
In his own appearance on Breitbart News Daily, David Bossie, Donald Trump's one-time  deputy campaign manager, called Morrisey "the tip of the spear" and told listeners "This is another fight for the ages."
Last week, Breitbart News reported Morrisey out-raising his establishment-supported Republican opponent Rep. Evan Jenkins by more than three-to-one in the last quarter.
Roy Moore – Alabama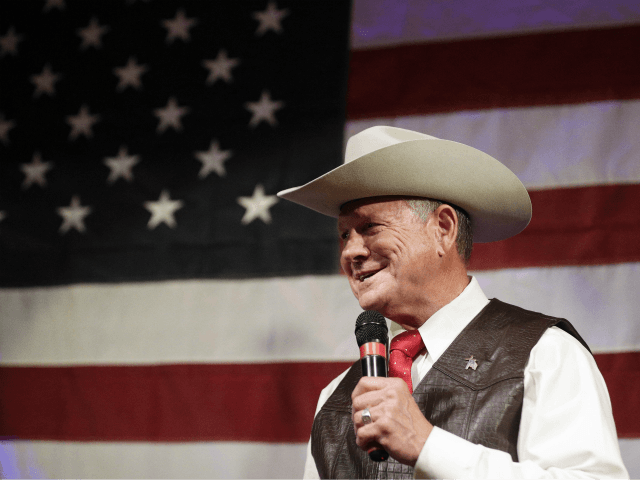 (Photo credit: AP Photo/Brynn Anderson)
Former Chief Justice of the Alabama Supreme Court Roy Moore has already captured the Republican nomination for U.S. Senate over appointed incumbent Luther Strange.
In addition to Great America PAC, Moore is rapidly racking up endorsements from GOP figures like Sen. Rand Paul (R-KY). More establishment Republican figures, however, appear willing to support Moore's longshot Democrat challenger Doug Jones over immigration issues.
Despite that support, polls show Moore sitting on a double-digit lead over Jones.
On Wednesday, Moore took the opportunity to chastise the NFL players refusing to stand for the American national anthem.
While Great America PAC has not weighed in on other races, sources close to the organization tell Breitbart News, other endorsements are expected soon.
Lead Photo credits from left to right: (top left) AP Photo/Ross D. Franklin, @KevinMNicholson/Twitter, Chip Somodevilla/Staff/Getty Images, AP Photo/Bobby Caina Calvan, @MorriseyWV/Twitter, (bottom right) AP Photo/Brynn Anderson, File.
Amanda House is Breitbart News' Deputy Political Editor. You can follow her on Twitter at @AmandaLeeHouse.