The "world's most persistent" illegal alien has been deported out of the United States a total of 44 times over a period of 15 years, according to a new report.
With data obtained by the Immigration and Customs Enforcement (ICE) agency, the Washington Times' Stephen Dinan reported how an illegal alien from Mexico has been deported from the U.S. more than any other illegal alien in the country.
The second-most deported illegal alien, according to Dinan's analysis, is a foreign national who has been removed from the U.S. a total of 40 times between 2001 and 2015. Others on the list of most deported illegal aliens included foreign nationals who were removed from the country between 31 to 35 times.
Dinan reported:
ICE provided the information about the five most deported illegal immigrants to The Times on the condition that it not name them specifically.

All five were Mexican, and among them they had amassed 14 criminal convictions for illegal entry, seven for illegal re-entry, three for vehicle theft and one count of "cruelty toward wife."
In Fiscal Year 2017, alone, ICE arrested 143,470 illegal aliens. This made for the most arrests of illegal aliens in the U.S. in the last three fiscal years. Of those arrested, about 92 percent had either a criminal conviction, pending criminal charges, had final orders for removal, or were fugitives.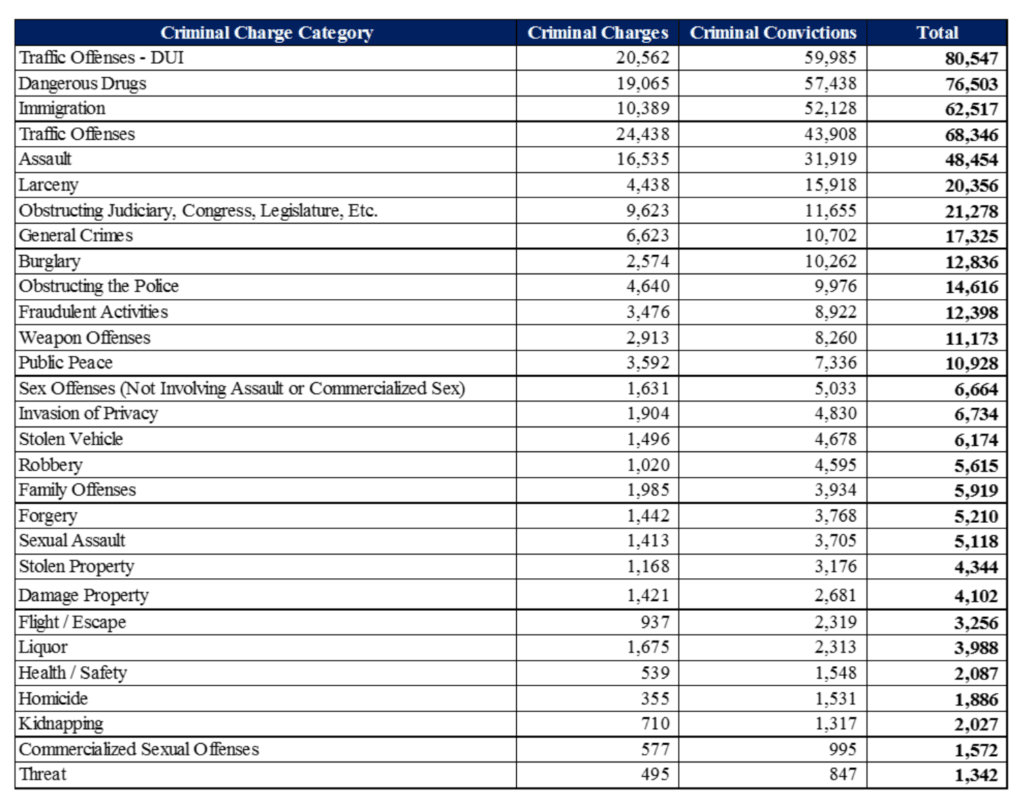 More than 62,500 of the illegal aliens arrested by ICE in Fiscal Year 2017 had immigration charges or convictions against them, which includes illegal aliens who re-entered the U.S. illegally, those who falsely claimed U.S. citizenship, and illegal aliens convicted or charged with smuggling fellow illegal aliens across the border.
As Breitbart News reported, deportations of illegal aliens living across the U.S. in the interior of the country increased 37 percent after President Trump signed his Enhancing Public Safety in the Interior of the United States Executive Order five days after being inaugurated.
Compare that figure to the number of illegal aliens living in the interior of the country who were deported in that same time frame under former President Obama, when less than 45,000 illegal aliens were deported.