A handful of protesters showed up on Monday at the U.S. Supreme Court to show support for 21 young people who in 2015 filed a lawsuit against the federal government. They claimed it was ignoring climate change allegedly caused by fossil fuels and denying youth their constitutional right to a stable environment.
The trial was supposed to start on Monday in a U.S. District Court in Eugene, Oregon, but on Friday Supreme Court Chief Justice John Roberts granted the Trump administration a stay in the case after years of litigation.
" In a nutshell, these young people are suing the executive branch of the federal government for not only failing to protect the central public trust resources — air and water — but also violating their constitutional rights to life, liberty, and property," Tom Wetterer, general counsel at the radical environmental group Greenpeace USA, said at the protest.
All photos Penny Starr/Breitbart News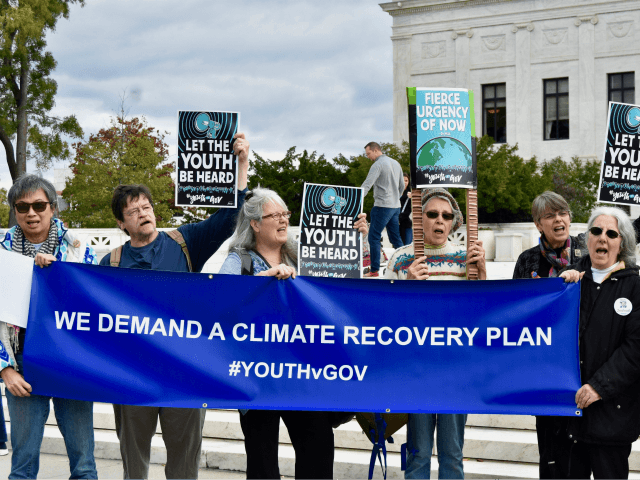 "Justice must be served," an unidentified woman said at the event hosted by Our Children's Trust, which is behind the Juliana v. U.S. case. "We need to let the youth have their day in court."
But the legal fix the plaintiffs hope for is a long shot.
"A writ of mandamus is an extraordinarily rare judicial remedy, usually where a court declares that a government official is violating a person's rights through failing to carry out his statutory or constitutional duties," Ken Klukowski, senior legal editor at Breitbart News explained. "It can also be used when a lower court commits what the Supreme Court calls a 'judicial usurpation of power,' or otherwise grossly abuses its discretion."
Although most of the protesters on Monday were elderly, several young people spoke at the event, including 14-year-old Kallan Benson of Maryland.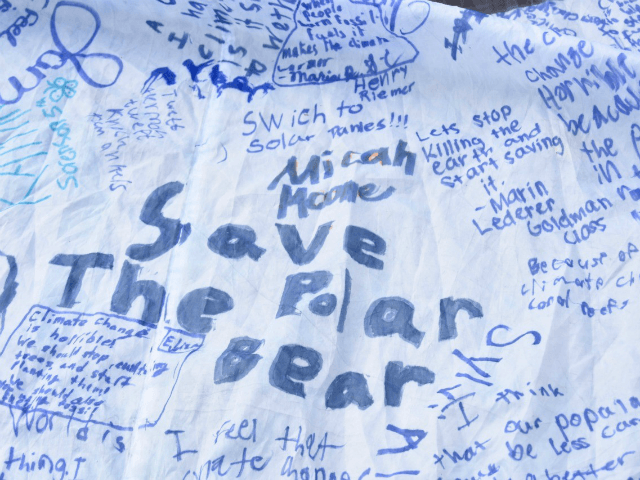 "We stand by the youth plaintiffs in Oregon who represent not only the youth in the country but the youth of the world," Benson said. "And we are demanding a livable future for all."
"The evidence is clear, and the data scientists concluded that we have for many years been carelessly and selfishly been killing our planet," Jerome Foster, 16, of D.C. said at the protest.
"And I can tell you now that we find that the government is guilty of knowing the destruction that they have caused from fossil fuels and polluting the air," Foster said. "They chose profit over life. They chose pollution over their children."
Supporters of the lawsuit think they will prevail in the end.
"We are confident once Chief Justice Roberts and the full court receive the youth plaintiffs' response to defendants' mischaracterization of their case, the trial will proceed," Julia Olson, executive director and chief legal counsel at Our Children's Trust said on Friday in a Bend Bulletin report.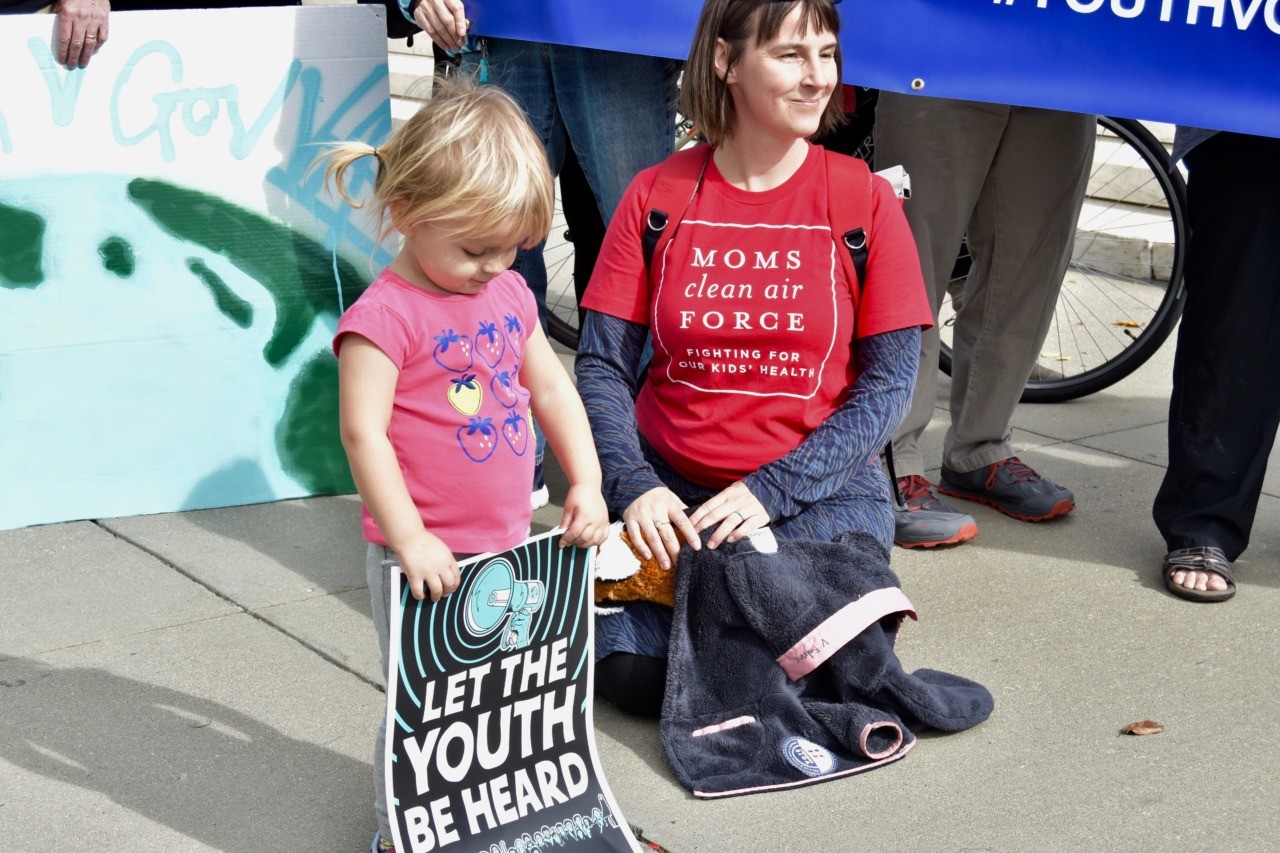 "As the Supreme Court has recognized in innumerable cases, review of constitutional questions is better done on a full record where the evidence is presented and weighed by the trier of fact," Olsen said. "This case is about already recognized fundamental rights and children's rights of equal protection under the law."
But opponents of the lawsuit see things differently.
"The Supreme Court is acknowledging what we have really known all along: this is a policy issue that belongs in the Halls of Congress, not the courts," Frank Maisano, a co-founder of the Policy Resolution Group, which opposes litigating climate change policy in the courts, said in a press statement to The Daily Caller News Foundation.
As Breitbart News reported in 2016, the constitution does not include so-called environmental rights.
"The Constitution says nothing about a fundamental right to any sort of environment— 'stable' or otherwise. Constitutional rights are given as a charter of 'negative liberties'—a series of "thou shalt nots," such as saying the government shall not take away free speech, or shall not infringe religious liberty, or shall not ban gun ownership," Klukowski wrote.
"The concept of 'affirmative rights' — that the government owes a person healthcare, or housing, or here, a particular type of environment—has been a wish list for political liberals that the courts have never embraced," Klukowski wrote.
Follow Penny Starr on Twitter