The Cal Poly State University administration still hasn't caved to left-wing demands to cancel or change the format of MILO's January 31 speaking event on campus, leaving progressive activists who hoped to interfere with the event foaming at the mouth.
In response, progressives at Cal Poly have opted for a new tactic — attacking the club's gay faculty advisor.
The Cal Poly Queer Student Union (QSU), another school-sponsored outlet for the progressive group SLO Solidarity, sent an email out to the Queer Studies Working Group, stating:
"Today in QSU activism, we target Brian Kennelly—advisor to the CP College Republicans and avid supporter of Breitbart news! Yay!!!!"
Below the message was this graphic: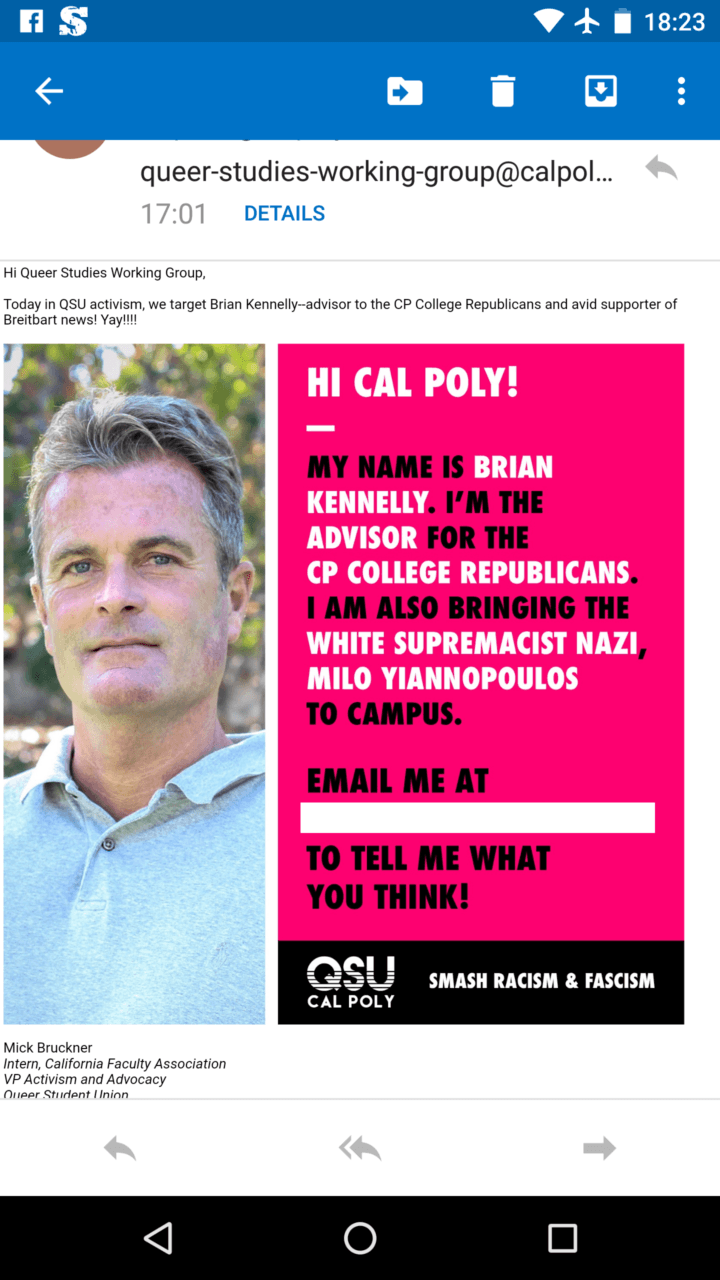 Dr. Kennelly, a Professor of French at Cal Poly who identifies as gay, was first included in the Queer Studies Working Group when the group was building its curriculum back in December of 2015, and his email address was never removed from their lists.
The working group is actually chaired by Cal Poly's own Associate Professor Jane Lehr of the Women & Gender Studies Department. Dr. Lehr did not respond with a rebuke or apology when the message was sent.
Aside from being the faculty advisor to the Cal Poly College Republicans, Kennelly has no connection to the event, which makes this malicious slandering even more ridiculous.
The student who sent the note is Mick Bruckner, an intern for the California Faculty Association and the VP of Activism and Advocacy for the Queer Student Union. Bruckner had previously targeted Dr. Kennelly back in the summer for his affiliation with the College Republicans, and actually responded to Kennelly's comments on a recent Breitbart article with the words "You are ugly, Brian."
Bruckner also took to Facebook with this urgent post on the Queer Student Union (QSU) Facebook page, falsely accusing MILO of being a "white supremacist."
ACTION NEEDED!! This man is responsible for inviting white supremacist nazi, Milo Yiannopoulos to Cal Poly's campus. Please email the advisor for the CP Republicans to put an end to this. #ReclaimCSU #ByeMilo #BKonBLAST #CPExclusion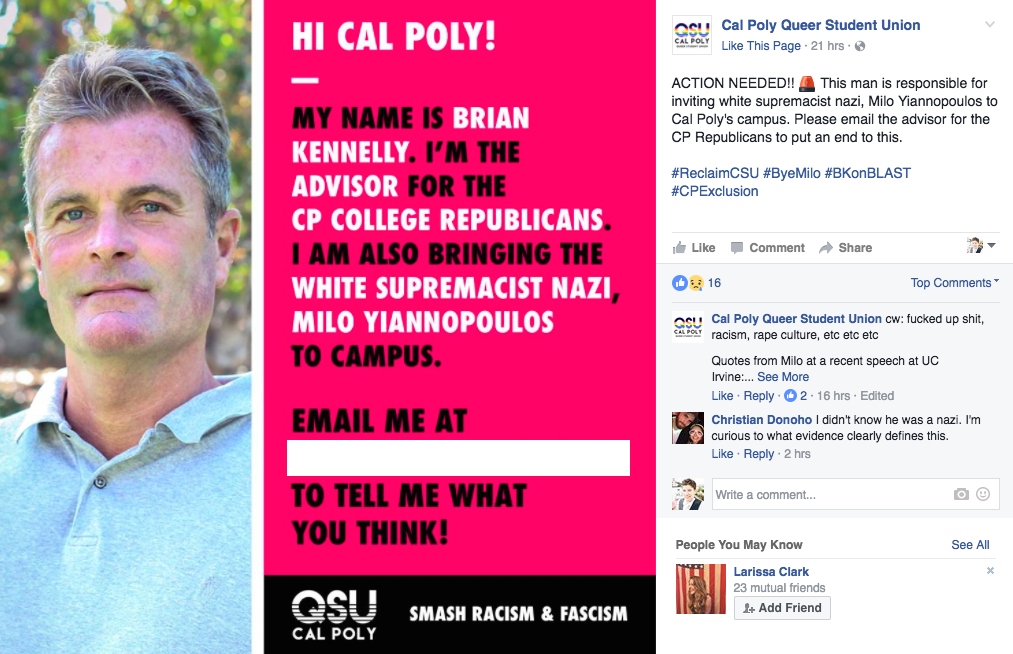 This post was preceded by one on December 2, urging students to petition Cal Poly's president to change the format to a panel discussion, and another on November 29, asking students to email Cal Poly's president about cancelling the event.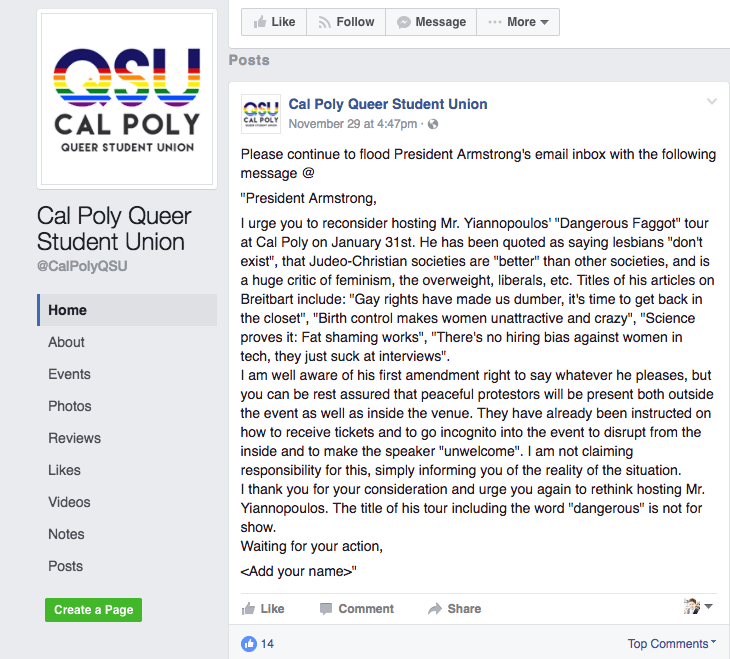 According to the group's Facebook page, "[t]he Queer Student Union actively improves Cal Poly's campus climate for queer identified students."
No such luck, it seems, for gay faculty members who advise College Republicans.