After an anonymous Twitter user leaked the location of MILO and the Dangerous Faggot Tour bus, vandals spray painted "not my president" on one of its sides.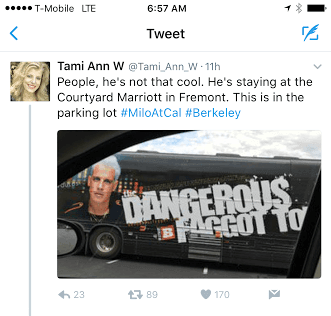 "People, he's not that cool," the tweet reads. "He's staying at the Courtyard Marriot in Fremont. This is in the parking lot." The tweet included a picture of MILO's tour bus.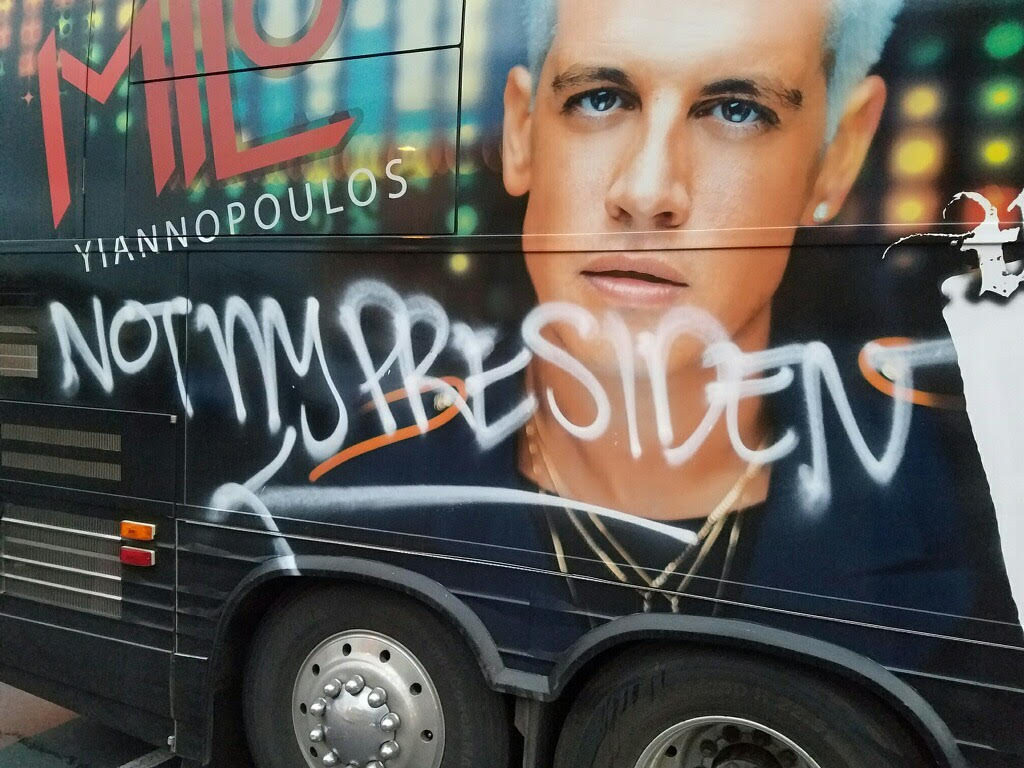 After the tweet was discovered, MILO and his crew were safely evacuated from the bus. A few moments later, a vandal was able to spray paint "not my president" on one of the bus' sides.
DANGEROUS by MILO is available to pre-order now via Amazon, in hardcover and Kindle editions. And yes, MILO is reading the audiobook version himself!