Top female Russian olympians from curling, hockey, figure skating, and speed skating who have won gold, bronze, and silver medals participated in risqué and racy photo shoots before the Sochi Games to combat the "manly" stereotype of Russian female athletes.
"Our Russian Olympic team defies stereotype that women in sport are just a heap of muscles and masculine shapes," the Russian site on which the pictures are hosted proudly declares. 
In so doing, though, the women have been blasted for perpetuating other–and perhaps more unpleasant–stereotypes associated with Russian women. Others, though, have said these Russian women are just "sex confident," and all the "controversy" is much ado about nothing. And Breitbart's Mary Chastain has noted that the women are plenty beautiful even in their Olympic uniforms. Some American Olympians, like Julia Mancuso, have engaged in saucy photo shoots for men's magazines, and there has been far less controversy. 
Russian curler Anna Sidorova: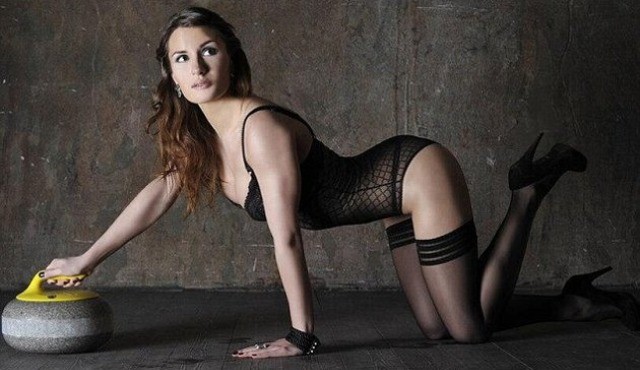 Russian ice hockey goalie Anna Prugova:
American skier Julia Mancuso also engaged in a racy photo shoot for GQ magazine, but she has not gotten the blowback that the Russian women have received.