McKayla Maroney gave the world a "not impressed" facial expression. Gabby Douglas follows up with a "not impressed" statement.
The owner of two Olympic gold medals says that the much-hyped Zika threats do not frighten her away from traveling to the Summer Games in Rio.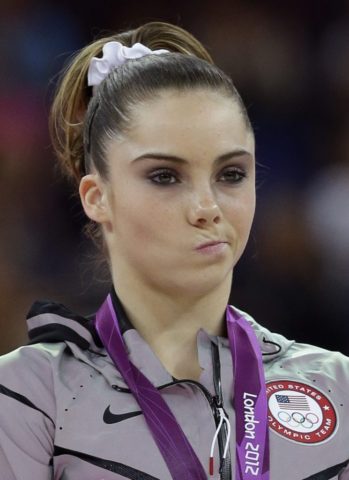 "It's the Olympics," a bemused Douglas told reporters at a meet in Hartford on Friday. "It's the Olympics. Mosquitoes? Like, whatever—I'm going. This is my shot. I don't care about no stupid bugs."
The Fierce Five gymnast's fierce approach contrasts with the caution of cyclist Tejay van Garderen, a fellow 2012 Olympian once widely expected to make the 2016 American team. He opted out of the Rio Games late last week out of fears he could transmit Zika to his pregnant wife Jessica and unborn child.
"If Jessica were not pregnant right now, assuming I was selected, I would go," van Garderen explained to CyclingTips.com. "But the fact is, she is pregnant. If we were just going to start trying, I'd say we could start trying six months after the Olympics. But when she has a baby in her belly, I don't want to take any chances."
The mosquito-borne illness can cause microcephaly in infants and prolonged flu-like symptoms and neurological issues in adults. Though a majority of healthy adults overcome the illness once diagnosed, Zika can kill people of any age group. But symptoms usually remain so mild that most people who get it don't even know they have it.
And given past scares over Ebola in 2014, SARS in 2003, and the swine flu in 1975 that resulted in 25 deaths from a vaccine pushed by an hysterical federal government but only one death from the spread of the actual disease, Giffords may rightly mock the possibility of contracting Zika let alone suffering serious consequences from it. She performs in an indoor, air-conditioned venue, after all.
Gymnastics hopeful Simone Biles, like her teammate, remains unimpressed by threats from the bug-borne illness.
"We're so young," she explained. "None of us are trying to get pregnant."