A salute in the presence of the commander-in-chief is a respectful and time-honored tradition, but not necessarily the kind of salute Cubs centerfielder Albert Almora Jr appeared to give.
Cubs centerfielder Albert Almora took part in the team's voluntary visit to the White House on Wednesday. But when it came time to have his picture taken with President Trump, it appeared that Almora Jr extended the middle finger on his left hand, appearing as though he was flipping the bird.
The Daily Mail ran a story claiming that Almora flipped "his middle finger while posing with Donald Trump." The story contained this picture which appeared to back up that headline: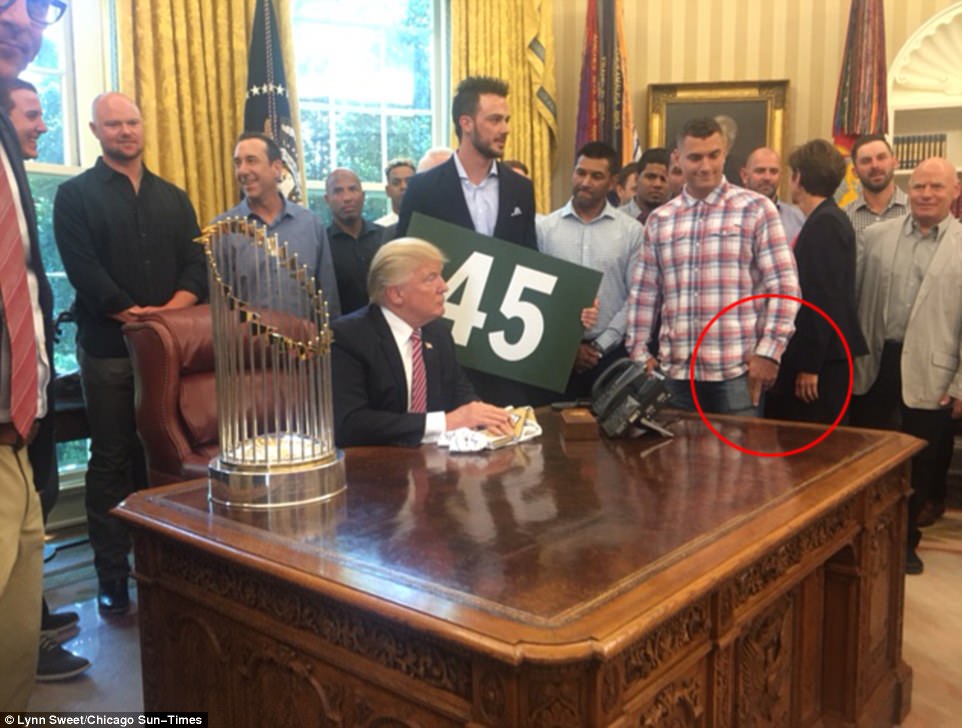 However, as Almora and several Cubs players pointed out, its clear that there's a second finger involved. According to CSN Chicago, the missing finger and the allegation of White House bird-flipping caused quite the stir when the Cubs returned to Nationals Park.
"There was two fingers! Look closely, there was two fingers!" a veteran player yelled across the room as reporters gathered around Almora's locker inside the visiting clubhouse at Nationals Park.
"Guys were giving me a hard time about it," Almora said, "but I pointed out the second finger. We're all good."
Almora made it clear that he's not the type to pull a stunt like making an obscene gesture at the White House, "Obviously, it's unfortunate. I'm getting ready to take a picture and I'm posing there. But you guys know that I would never do that to the president of the United States.
"I respect everybody. It is what it is. We laugh about it now, but there's definitely two fingers out there."
Follow Dylan Gwinn on Twitter: @themightygwinn