The NFL Network has recently been rocked by sexual misconduct allegations lodged against several prominent members of their on-air staff.
However, it appears the sex controversy at the league's television network is not necessarily limited to on-air staff.
NFL Media's Vice President and Executive Director David Eaton deleted "years worth" of salacious and suggestive Twitter exchanges with escorts and porn stars, before finally deleting his entire account.
Porn star Zoey Holloway and escort Olivia LaRoux, were two of the primary people Eaton interacted with on Twitter. Though, according to Deadspin, Eaton followed several hundred other accounts linked to prostitutes.
Deadspin captured several of Eaton's exchanges. Most are NSFW: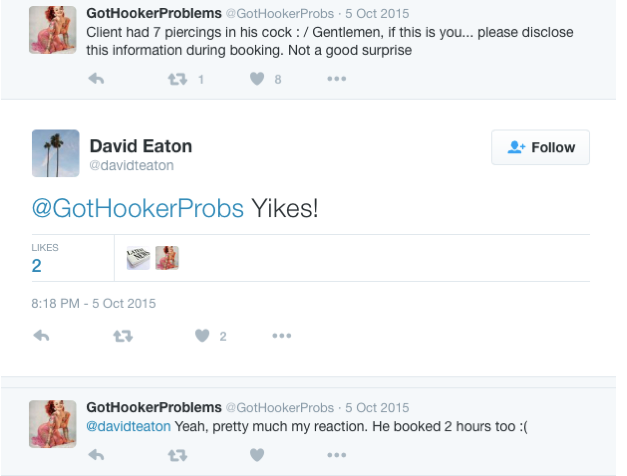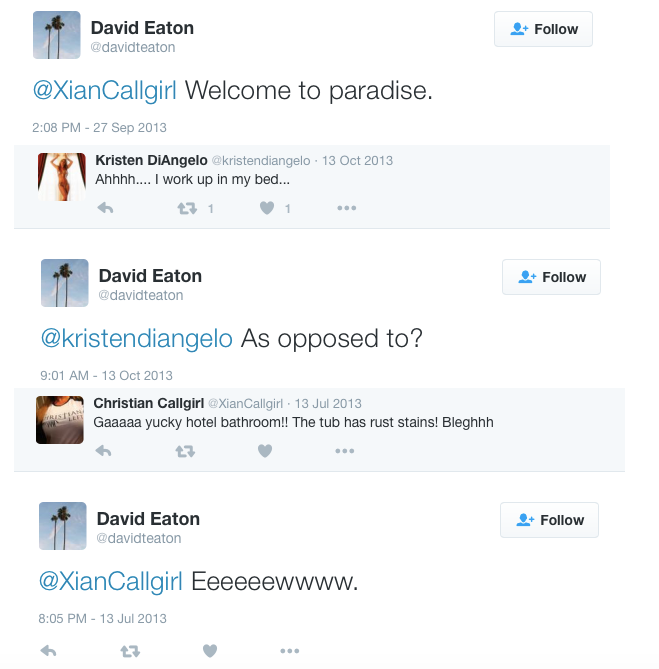 Here is an exchange with Zoey Holloway: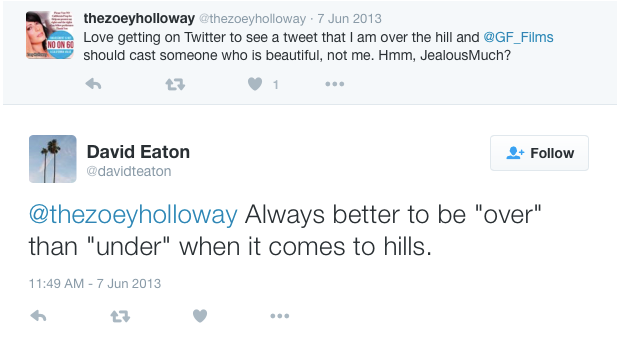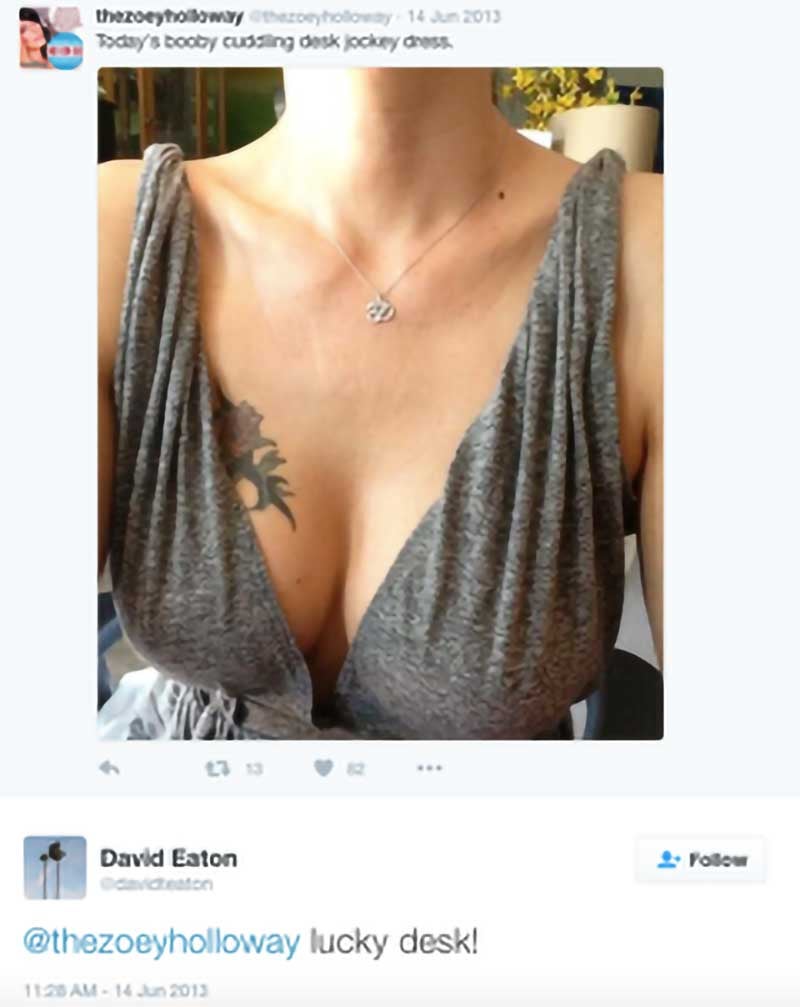 Eaton was also unafraid to speak on the subject of cooking:

Several former employees told Deadspin that Eaton's tweets had been an "ongoing subject of discussion" at the NFL Network. An NFL Media spokesman declined comment when contacted by the New York Post.
Eaton was hired by the network in 2011 after working as bureau chief for ABC News. Eaton is a married father of three, according to the Daily Mail.
"The report comes two days after Jami Cantor, who worked at the network from 2006 through October 2016, named former NFL standouts Marshall Faulk, Donovan McNabb, Heath Evans and Warren Sapp in an amended complaint in Los Angeles Superior Court."