Twitter has temporarily restricted the account of Wikileaks founder Julian Assange, citing "unusual activity" coming from the account.
Users navigating to Assange's page earlier today were met with a message forcing them to click through to his profile before being able to view his tweets.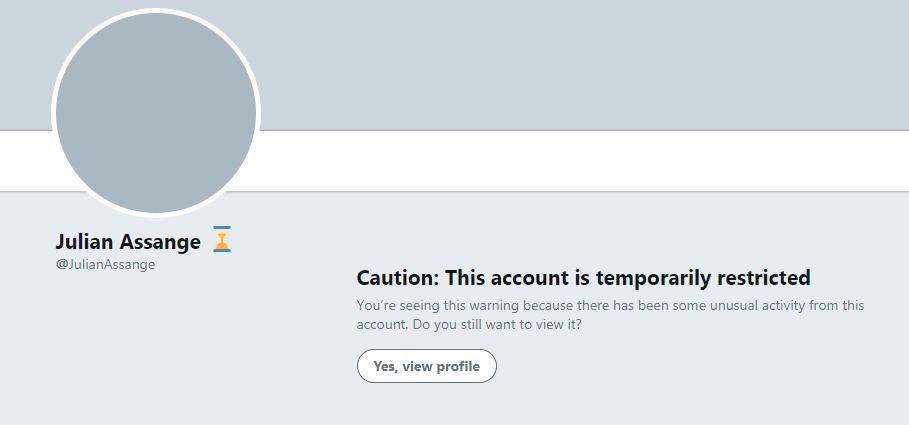 It is not clear what the "unusual activity" cited by Twitter consists of. Assange's last few tweets include a link to an article from a Spanish news site, and tweets on topics ranging from #ReleaseTheMemo to the FBI "losing" the Strzok-Page texts.
Twitter's refusal to verify Assange has been a question posed to the company on numerous occasions. James O'Keefe's recent undercover report on Twitter shows an engineer at the company, Pranay Singh, speculating that "U.S. government pressure" may be the reason for the platform's refusal to verify Assange.
Twitter has also publicly admitted to suppressing #DNCLeak during the election, a hashtag for Wikileaks' release of emails showing the Democratic National Committee had conspired with the Clinton campaign against the Sanders campaign.
Twitter did not immediately respond to a request for comment.