A flyer that circulated this week in Odessa, Texas, promoting an adult clothing-optional pajama party at a local Boys and Girls Club was originally claimed to be a mistake or a hoax. It was later revealed to be a miscommunication between the club and the event organizer.
The flyer, showing scantily clad women, circulated on social media and finally reached the attention of management of the local home for children, according to a NewsWest9 report by Julia Deng.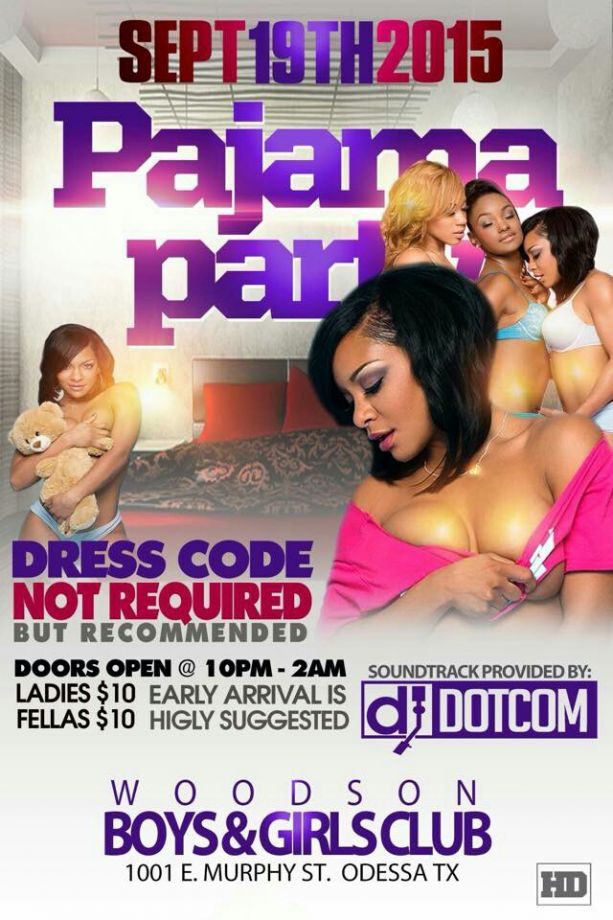 "I was like, 'You're crazy if you think that's going to happen at the [Boys & Girls] Club,'" David Chancellor, executive director for Odessa Boys & Girls Club, told Deng. "We don't know who really did it. It's got the wrong address on it… It's somewhere across the street from us."
While the flyer claimed the event would be hosted at the Woodson Boys & Girls Club, the address listed on the flyer was 1001 E. Murphy Street, a community pool located behind the Woodson club. Club officials originally said they weren't sure if the use of the club's name was a mistake or a hoax.
Chancellor said he received dozens of phone call, text messages and emails asking how the club could possibly be involved in such an activity.
"This is just disrespectful," club director Bill Baty originally told NewsWest 9. "I grew up in this Boys Club, so I know the values of this Boys & Girls Club. [Renting out the facility for an adult party] is something I would never, ever do. [That would] disrespect [our] values and disrespect these kids."
He expressed concerns that the false information could have a negative impact on the clubs fund raising efforts to help children.
"All day today, we've been putting out fires because people now think we're into [hosting] adult risqué pajama parties at the club," Chancellor explained. "Donors are calling too… and with the slow economy, donations are down 25 percent and we can't afford any more losses of donors."
A promoter of the event tells a different story about the party. DJ-Dot-Com told CBS7 the event organizer, Kris Miller, got permission from Baty to host the event at their location. He said they did not inform Baty that it would be a pajama party.
"The allotted time for the event and date was approved, as far as the type of event, as far as it being a pajama party, that's the part we failed [to communicate]," DJ-Dot-Com told CBS7.
After CBS7 told Baty the organizer's name, he said he said he remembered who that was. Baty told CBS7's DeAnn Lopez that he and Miller were involved in a summer youth basketball camp and that Miller had approached him about holding a back to school party for teens in August, but nothing was ever agreed upon.
The Boys & Girls Clubs of the Permian Basin has four locations in the Midland-Odessa area. The group serves about 4,000 children annually, according to its website. On an average day, each club serves between 400-2,000 children through its various programs. Children's ages range from 6-18. "Boys & Girls Club exists to help young people become productive, caring and responsible citizens by providing opportunities in a positive environment," the website states.
Bob Price serves as senior political news contributor for Breitbart Texas and a member of the original Breitbart Texas team. Follow him on Twitter @BobPriceBBTX.