Breitbart Texas traveled to the Mexican States of Tamaulipas and Coahuila to recruit citizen journalists willing to risk their lives and expose the cartels silencing their communities.  The writers would face certain death at the hands of the various cartels that operate in those areas including the Gulf Cartel and Los Zetas if a pseudonym were not used. Breitbart Texas' Cartel Chronicles are published in both English and in their original Spanish. This article was written by Coahuila's "JM Martinez".
PIEDRAS NEGRAS, Coahuila — Three young children were burned alive during a house fire in this border city. The fire turned out to be another reminder of the lawlessness and impunity that prevails in most of Mexico.
The tragic fire took place this weekend at a small wooden home in the Lazaro Cardenas neighborhood in Piedras Negras. Like many low income houses in Mexico, the house where the children lived was made up of dried wooden planks which ended up helping the fire spread even more rapidly.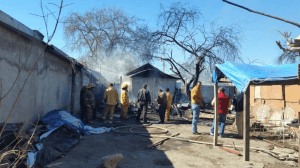 The children, identified by authorities only as two four-year-old twin boys and a three-year-old girl, had been sleeping in their bed inside the house when the fire started. A fourth small child continues to cling to life after barely surviving the fire. He has since been taken to a medical center in Galveston; his condition remains critical.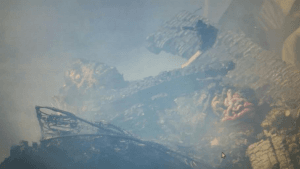 The fire began when in one of the room of the house where the family kept a propane gas tank. The poorly kept gas tank was kept inside of the house to keep it form getting stolen since it was their only source of fuel, relatives said. Petty crime in lower income areas in Mexico is an ongoing problem with little consequences since authorities in border cities are usually busy dealing with organized criminal activity cases instead of common thefts.
The adults inside the house ran out as the fire began to spread but left the children inside of the house. Local firefighters quickly arrived to fight the fire but the flames had already engulfed the entire house.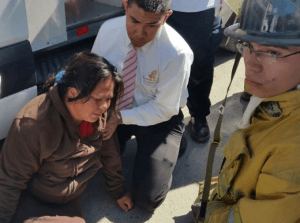 The flaming wooden structure collapsed on top of the children before firefighters were able to get inside and rescue them. By the time firefighters were able to put out the flames the children had already burned alive. Investigators with Coahuila's Attorney General's Office arrived to the house to interview witnesses and investigate the untimely death. Officials have ordered that the bodies of the children be taken to the state medical examiner's office for an autopsy as part of the investigation.