The troubled Dallas GOP has a new chairman just three months before the November general election. The twin brother of Texas State Senator Don Huffines, Phillip Huffines, has been elected as the Dallas County Republican Party chairman.
Huffines was sworn-in immediately after his election by Dallas County precinct chairs on Monday.
Dallas County's Republican Party chairman, Mark Montgomery, abruptly resigned two weeks ago after only two months in office. The Party's coffers had dwindled to $180, according to The Dallas Morning News.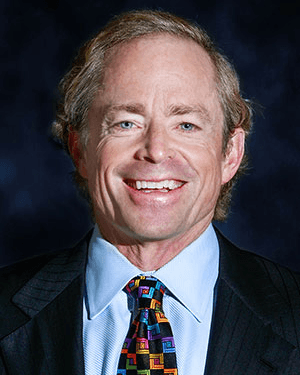 Montgomery's election was a surprise upset when he beat incumbent Wade Emmert. According to WFAA in Dallas, Montgomery only spent $30 in business cards for his campaign.
Montgomery took a shot at Dallas area Congressman Pete Sessions (R-TX) in a departing email blast as reported by D Magazine. He said that Sessions and Democrat Rep. Eddie Bernice Johnson (D-TX) "have an agreement to divide Dallas County, keeping Republicans in power in North Dallas and Democrats in power in southern Dallas." Montgomery said that Sessions accused him of supporting the Libertarian candidate against him. Montgomery accused Sessions of working against the county party.
NBCDFW reported after Montgomery's resignation that Texas State Rep. Jason Villalba (R-Dallas) accused Senator Don Huffines of having "engineered the resignation to get his brother installed as chief."
Dallas County Republican Party precinct chairs were assembled on Monday for a vote to replace Chairman Montgomery. Elizabeth Bingham who served the Dallas GOP Party as vice chair under Wade Emmert, and GOP activist Davin Bernstein, put their names in the hat for the nod. Bingham received 26 votes and Bernstein received 12 votes. Huffines won with 120 votes, reported The Dallas Morning News.
WFAA reported that Huffines said that he would work to get Republican presidential nominee Donald Trump elected in November. Bingham, a Marco Rubio and then a Ted Cruz supporter, urges others "to vote their conscience." She said if Republicans did not want to vote for Trump, "that's fine," but said she would be "happy to have" others who decided to vote for candidates in down-ballot races.
The newly-elected chairman celebrated his victory on Twitter.
As your @DallasGOP Chair, I will make sure we unite, fundraise, and defeat the Democrats! Let's do this #DCRP

— Phillip Huffines (@PhillipHuffines) August 16, 2016
Phillip Huffines is a co-owner of Huffines Communities a "multi-faceted real estate company" that creates "first-class communities." He owns the company with his brother, Sen. Don Huffines.
Lana Shadwick is a contributing writer and legal analyst for Breitbart Texas. She has served as a prosecutor and associate judge in Texas. Follow her on Twitter @LanaShadwick2.