REYNOSA, Tamaulipas — A regional leader for the Gulf Cartel and one of his top associates have been kidnapped, tortured and murdered by rival members from their own cartel. The cartel leader had spent a considerable amount of time hiding in Texas.
On Tuesday afternoon, Mexican authorities in the neighboring state of Nuevo León discovered the bodies of Gumercindo "El Aguila" Gamez Villarreal and Teofilo Saul Rodriguez, who is believed to be a cartel member part of the group known as Panteras or "Panthers". The discovery was made when authorities in Nuevo Leon responded to calls about an abandoned vehicle in the town of General Bravo.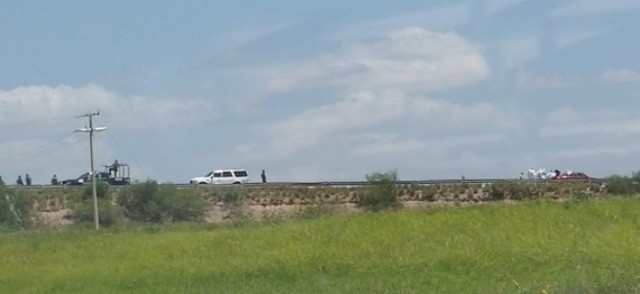 The vehicle was parked by the 1 kilometer marker on the highway that connects that area with the Mexican border city of Camargo.  At the scene, authorities discovered a red Ford Focus with Mexican license plates 124 TRJ4; the vehicle had the trunk open.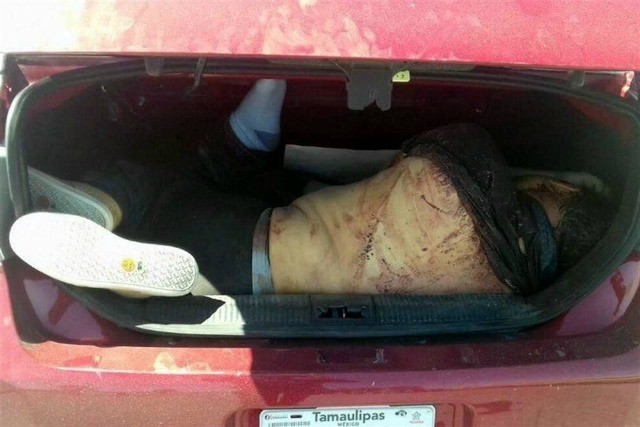 The bodies of the two men were discovered in the car's trunk. The two victims had been kidnapped, tortured and murdered before being placed in the vehicle. The man known as "El Aguila" had taken over the Gulf Cartel territory of Ciudad Mier in May after replacing Hector Javier "La Maquina" Garcia under order of Gulf Cartel boss Julian "Comandante Toro" Loisa Salinas. The murder of the Gamez Villarreal appears to have been also have been under order of Loisa Salinas. 
Prior to his stint in Ciudad Mier, Gamez Villarreal had previously been the regional leader for the city of Miguel Aleman and Diaz Ordaz. During a series of internal cartel infighting in 2012, Gamez Villarreal along with his close associate Miguel Angel "Compa Mike" Garcia Rodriguez fled to Texas. Both men had been accused by rival cartel members of having been behind stolen drug loads and been targeted for assassination. El Aguila was able to avoid capture and eventually return to Mexico, on the other hand, Garcia Rodriguez was captured by federal authorities and pleaded guilty to drug trafficking charges; he remains in prison awaiting sentencing.
As Breitbart Texas previously reported, tensions in the area immediately south of Starr County began in May when Loisa Salinas ordered the removal of his then regional boss Roberto "Chiricuas" Saavedra Santana.  Loisa Salinas (Toro) had been responding to perceived betrayals from his commanders and ordered those individuals removed. At the time, five cartel members from Chiricuas group illegally crossed the Rio Grande in an effort to hide. Initially, authorities arrested them but were released weeks later after only handing down immigration charges.
Editor's Note: Breitbart Texas traveled to the Mexican States of Tamaulipas, Coahuila and Nuevo León to recruit citizen journalists willing to risk their lives and expose the cartels silencing their communities.  The writers would face certain death at the hands of the various cartels that operate in those areas including the Gulf Cartel and Los Zetas if a pseudonym were not used. Breitbart Texas' Cartel Chronicles are published in both English and in their original Spanish. This article was written by "A.C. Del Angel" from Reynosa and Tony Aranda from Monterrey Nuevo León.