Former associate political director in the Reagan administration and now author of "What America Needs: The Case for Trump," Jeffrey Lord joined host Stephen K. Bannon today on Breitbart News Daily to  discuss his new book and the case for electing Donald Trump.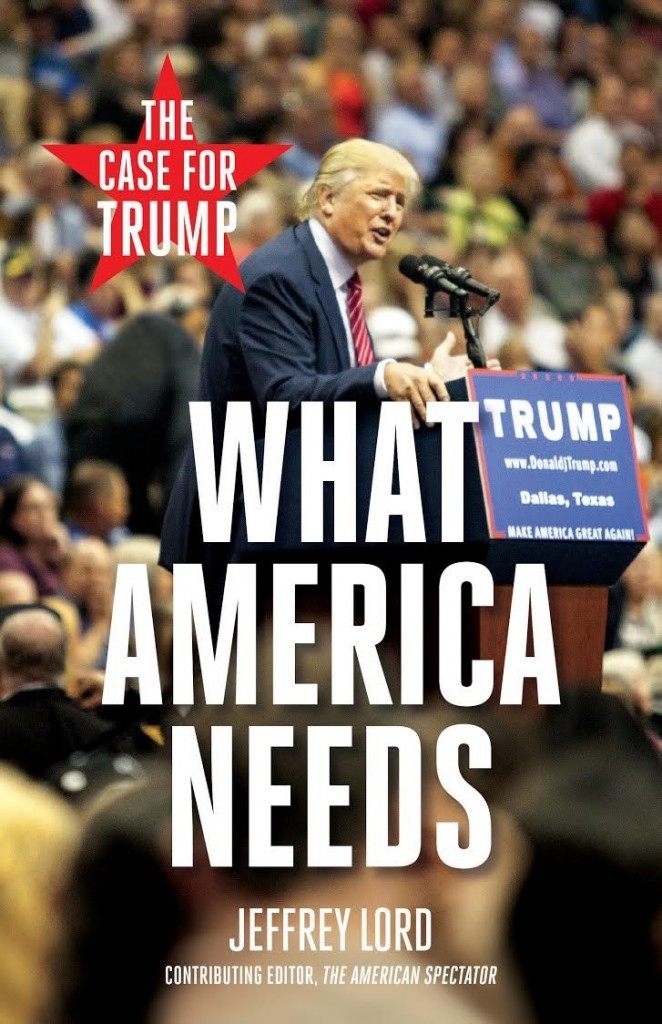 Lord said one big reason he felt compelled to write his book was that he thinks Trump supporters "were being slandered. They're being portrayed as a bunch of bigots and xenophobes and all this kind of thing. These are good people who are very concerned about the future of the country and they're responding to someone who is also very concerned," he said.
From fighting  back against PC culture, which Lord called a "cancer" on the country, one that even impacts the ability to fight domestic terrorism, Lord addresses both the appeal and rationale behind Trump's candidacy and popularity right now. Lord said Trump is perceived by him and others as someone who can stand up and stop what he called America's current cultural decay.
Said Lord: "After eight years of Barack Obama the country has been pushed Left relentlessly. We've got to have someone who has the political strength and, if you will, the emotional fortitude to stand up and bring it to a halt. I have talked to him at length over two years. He is seriously concerned over the direction of the country … he's a good-hearted soul."
The rest of the interview can be heard below.