OLMITO, Texas — Authorities in this border city have arrested a U.S. Border Patrol agent accused of working for Mexico's Gulf Cartel and having played a role in a cartel beheading in Texas.
On Friday morning, Cameron County Sheriff Omar Lucio confirmed to Breitbart Texas the arrest of Joel Luna near Hebronville, Texas.
Jail records obtained by Breitbart Texas revealed that he is being held on 15 separate drug charges and the man is expected to also face capital murder charges for his role in the torture and beheading of an illegal alien from Honduras that was tied to the drug operations.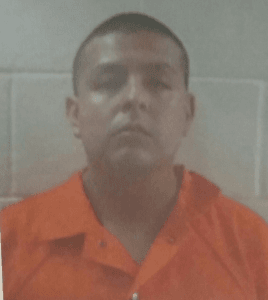 His exact role in the case about the beheading remains unclear, however as investigators looked into that case they were able to gather enough evidence to target Luna.
According to Lucio, Luna would use his position as an agent to have drug shipments go through the border patrol checkpoints in Jim Hogg County.  During the subsequent searches, agents were able to seize about $90,000 in cash, cocaine, heroin and a customized handgun. Luna has been described as the leader of a criminal cell linked to the Gulf Cartel in Mexico.
As Breitbart Texas initially reported this year, fishermen in South Padre Island found the nude headless body of Franklin Rodriguez Palacios Paz. Initially authorities claimed the man was Mexican but have since determined that the victim in the case was an illegal alien from Honduras who had been previously deported. The man's real name is Juan Francisco Palacios Paz.
Rodriguez worked at a tire shop in the border city of Edinburg. According to law enforcement officials who spoke with Breitbart Texas under condition of anonymity, the business was in fact a front for a drug packaging operation.
In that same business, Cameron County Sheriff's Deputies and Edinburg Police arrested Eduardo Luna Rodriguez, Fernando Luna Rodriguez, Nestor Manuel Leal and Aaron Rodriguez Medellin on capital murder warrants in connection to the case.
Eduardo Luna and Fernando Luna have been described by authorities as relatives of Jorge Luna.
Ildefonso Ortiz is an award winning journalist with Breitbart Texas you can follow him on Twitter and on Facebook.