MCALLEN, Texas — Federal agents arrested a Cuban immigrant accused of driving a truck with six illegal aliens. He was hiding the illegal aliens in a load of watermelons in an effort to get them past an immigration checkpoint.
Earlier this week, U.S. Border Patrol Agents arrested Yunier Perez Melis at the Falfurrias checkpoint after they found six illegal aliens in his tractor trailer. The Falfurrias checkpoint is located about 80 miles north of the Texas-Mexico border along U.S. Highway 281.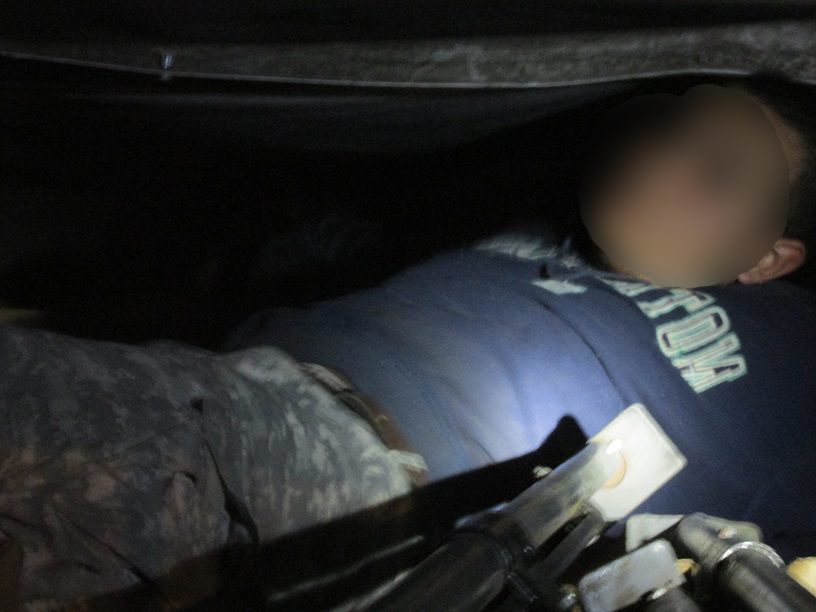 On Friday, Perez went before U.S. Magistrate Jason Libby in Corpus Christi who formally charged him with one count of human smuggling. During the hearing, Perez claimed that he did not wish to have the court contact consular officials from his country, the docket revealed. The judge ordered that Perez be held without bond pending a detention hearing next week. 
According to court records obtained by Breitbart Texas, the arrest took place when Perez drove his tractor trailer to the checkpoint and presented his work permit as a legal immigrant. He told the agents there that he was headed to Houston. A Border Patrol K9 alerted agents to contraband inside the trailer. The agents asked Perez for his log book which revealed that he had left two and a half hours earlier from the warehouse. The average time it takes to move from the Rio Grande Valley to Falfurrias is about one hour. 
One agent climbed into the trailer and saw that, in addition to a load of watermelons, there were six illegal aliens hiding in the vehicle. During questioning by authorities Perez claimed to not know how the individuals got into his vehicle. When authorities interviewed the six illegal aliens some of them said that Yunier Perez had hidden them in the truck. They said he did not have to ride in the front because they were in the country illegally.
Authorities are holding the six illegal aliens as material witnesses in the case.
Cuban Human Smuggler by ildefonso ortiz
Ildefonso Ortiz is an award winning journalist with Breitbart Texas you can follow him on Twitter and on Facebook.