Authorities have found the body of an Army veteran who posted a picture and a harrowing message from inside his submerging truck. As his truck was sinking in the raging floodwaters near Brenham, Texas, he posted on Facebook, "And all I wanted to do was go home."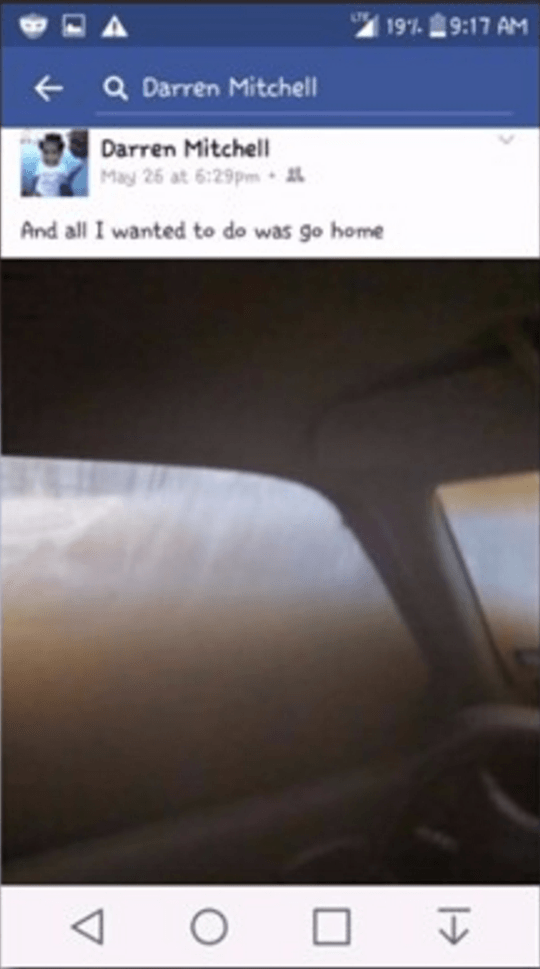 Darren Mitchell, 21, an Army veteran and brand new father, also telephoned his family to say he was trapped inside the truck. Mitchell called his sister to say he was okay.
The CBS affiliate in Houston reported, "[My brother] just said he was all right and he made it out of the truck," Ro Mitchell said.
His vehicle was later found upside down in subsiding waters but he was not in it. His body was found on Saturday, about a mile away from where his truck was located.
Mitchell got caught up in flood waters on a highway just outside of Brenham, Texas, on Thursday. Three people have died in Washington County, known as the birthplace of Texas because delegates met there to declare its independence from Mexico and start the Republic of Texas. Brenham is located between Houston and Austin.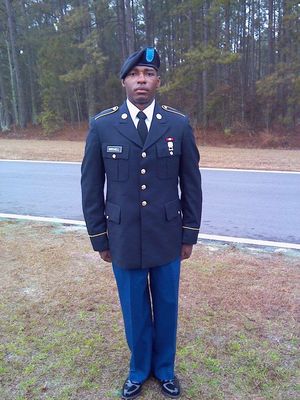 Lashandoe Smith had the frightening experience of watching Mitchell and his truck be swept into the water. She told KHOU Houston,  "And he got out of his truck, he got in the bed of his truck, he got back out, on top of his truck, and then all of the sudden he got back in his truck. And like maybe 10 15 minutes after he was in his truck, it just flipped and he topsided into the water."
Smith was reported to try to suppress crying as she said, "It just disappeared. Once it flipped, you didn't see tires, his truck, nothing. It just tumbled over."
Rescue units searched for Mitchell using boats and a helicopter but had to call the search off Friday when more threatening storms came in.
Brenham received the highest daily rainfall in the city's record on Thursday, 16.62 inches of rain, CBS News reported.
The media outlet reported that two people were missing in their vehicle in Austin. Mobile homes were also washed away in the Texas floodwaters. Officials were reported to say that nine boat teams were out trying to rescue people caught up in the storm waters.
"We had one guy that got out of his vehicle and managed to hang on to a tree while the vehicle washed away," Washington County Judge John Brieden told CBS News. The man was in a tree for a couple of hours until he was rescued by a team in a boat. Some of those trapped in homes were rescued through windows.
Lana Shadwick is a writer and legal analyst for Breitbart Texas. She has served as a prosecutor and associate judge in Texas. Follow her on Twitter @LanaShadwick2