A U.S. Border Patrol police dog (K-9) died from extreme heat complications, while looking for illegal immigrants in distress. The K-9 and his partner had been at a ranch in the remote area known as Falfurrias which is located about 80 miles north of the Texas/Mexico border.
Agents assigned to the area located in Brooks County were tracking down a group of illegal immigrants that needed help on Monday. K-9 Lazer and his handler had been part of the group searching for the illegal immigrants in the remote area when the dog began to show signs of heat exhaustion, information provided to Breitbart Texas by U.S. Border Patrol revealed.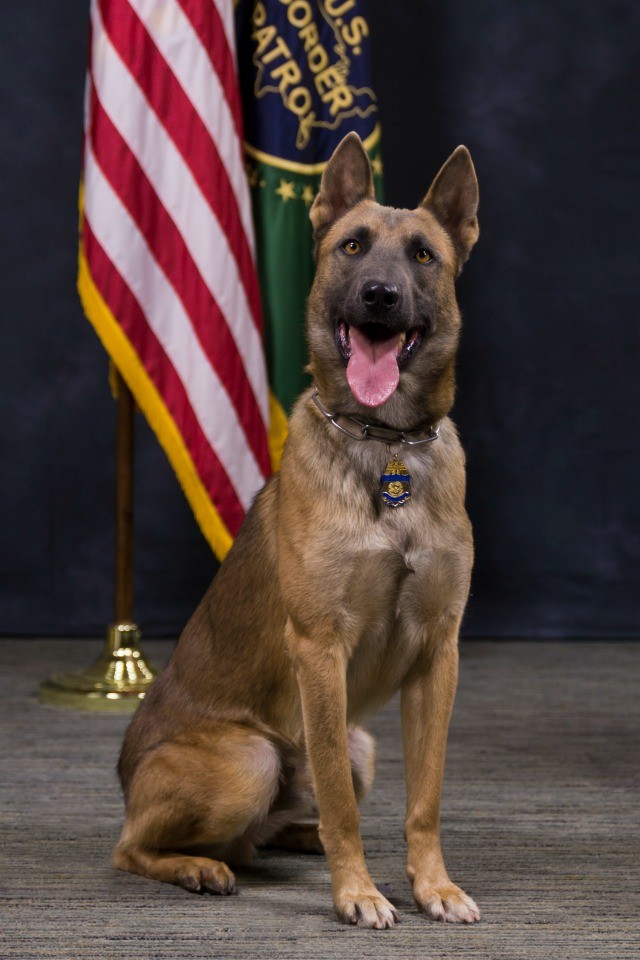 The agent tried to cool down his partner and rushed him to a veterinary clinic. The efforts to save the dog at the clinic proved unsuccessful, as Lazer eventually died from heat related complications. According to Border Patrol, Lazer had been behind 93 apprehensions during his time with the agency.
The U.S. Border Patrol has an immigration checkpoint near the ranching city of Falfurrias. While the checkpoint is approximately 80 miles north of the Texas border, the area continues to see very large numbers of drug and human smugglers traversing the area.
In an effort to get around the checkpoint, human smugglers force illegal immigrants to take long hikes across the harsh brush terrain of the ranches near Falfurrias. As the summer temperatures reach over the 100 degree mark, additional dangers are faced not only by the immigrants but also by the agents and the K-9s that work in the area. 
"K-9 Lazer was an asset to the Rio Grande Valley Sector Border Search Trauma and Rescue (BORSTAR) team. He was used in numerous trainings, events and apprehensions," said Border Patrol RGV Sector Chief Manuel Padilla. "Our sector suffered a great loss as these loyal companions have given their lives to ensure their handlers, fellow agents and out community members stay safe."
Ildefonso Ortiz is an award winning journalist with Breitbart Texas you can follow him on Twitter and on Facebook.