CIUDAD VICTORIA, Tamaulipas — The Mexican government has remained silent in the days after a group of cartel gunmen shot and incinerated three of their rivals.
The execution and incineration took place near a rural community just north of Ciudad Victoria. By the time authorities responded to the crime scene, they found a burned white SUV with the body of one man sprawled on the ground just a few yards away. The victim's legs were partially burned by the flames.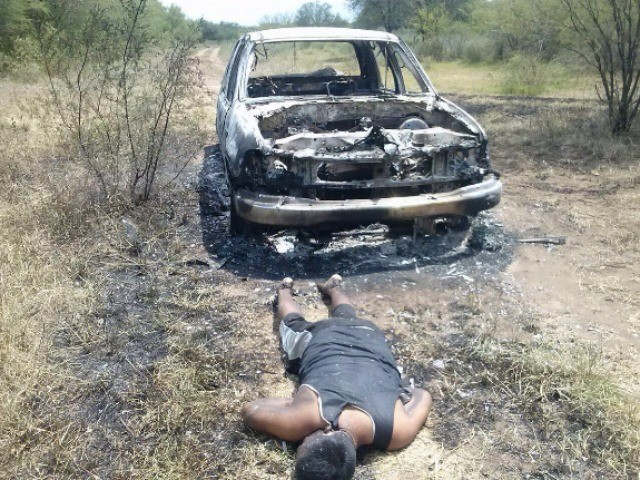 Inside the vehicle, authorities found the remains of two other men who had been badly burned. The SUV had been consumed by the fire. Law enforcement sources who spoke with Breitbart Texas confirmed some of the details of the scene revealing that the three victims had been shot in the head.
Despite the photographs and the information provided by law enforcement, the Tamaulipas government has not issued any news releases about the latest murders. As Breitbart Texas previously reported, the state government has been suppressing information on the ongoing cartel violence that continues to spread throughout the state.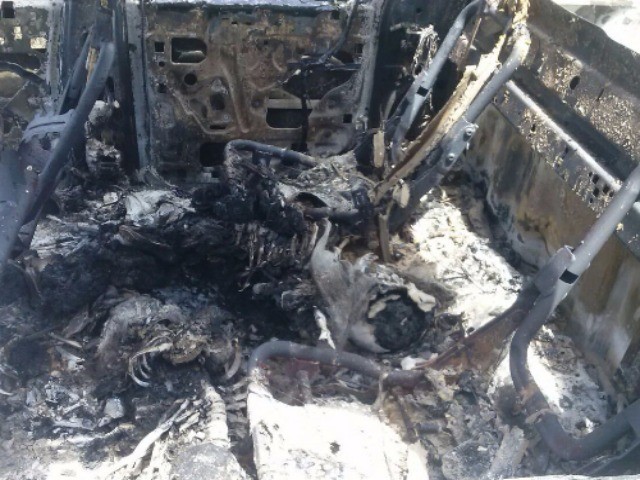 As Breitbart Texas has been reporting for nearly a year, Tamaulipas has become the battleground for two rival factions of the Los Zetas drug cartel. The faction known as Cartel Del Noreste has been trying to hold on to its drug territories as their rivals in Grupo Bravo, Vieja Escuela Z and most recently "Los Renegados" have been trying to wrest control. The raging violence has resulted in a sharp escalation of violence with almost daily kidnappings, shootouts, beheadings, dismemberments and other gory executions. As of the publishing of this article, neither faction of the Los Zetas cartel that operates in Ciudad Victoria had taken responsibility for the murder.
Editor's Note: Breitbart Texas traveled to the Mexican States of Tamaulipas, Coahuila and Nuevo León to recruit citizen journalists willing to risk their lives and expose the cartels silencing their communities.  The writers would face certain death at the hands of the various cartels that operate in those areas including the Gulf Cartel and Los Zetas if a pseudonym were not used. Breitbart Texas' Cartel Chronicles are published in both English and in their original Spanish. This article was written by "M.A. Navarro" from Ciudad Victoria.