Despite claims made by elected officials and federal authorities in Washington about a secure border, human smugglers continue to move thousands of illegal immigrants into Texas with minimal difficulties, according to leaked images.
A series of photographs obtained by Breitbart Texas from Mexican authorities and some taken from the U.S. side of the border revealed that human smugglers with the Los Zetas cartel are able to move to the U.S. without any apparent difficulties.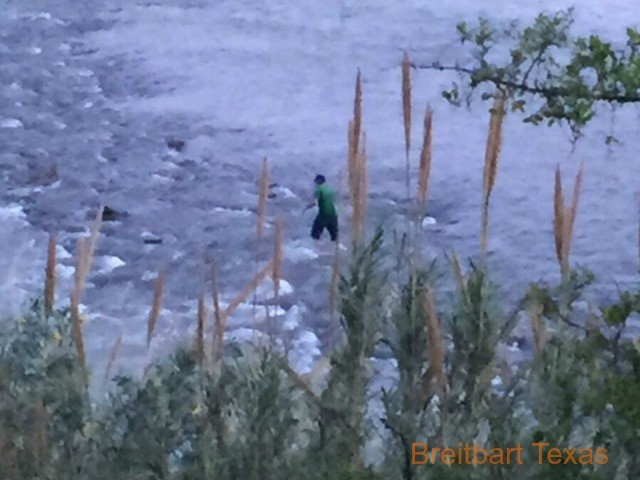 The images depict how groups of men are able to arrive from the Mexican side of the border by simply walking across the shallow waters of the Rio Grande. According to Mexican law enforcement sources consulted by Breitbart Texas, the illegal immigrants were able to avoid capture on the U.S. side of the border.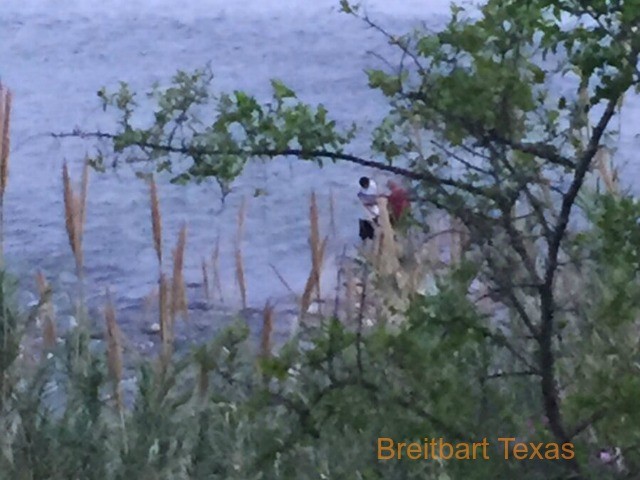 The images of the porous border come at a time when as Breitbart Texas previously reported that members of the National Border Patrol Council have accused the agency's leadership of covering up the record breaking apprehensions that are taking place in South Texas.
According to statements made by NBPC president Brandon Judd to Breitbart Texas, Border patrol agents in the Rio Grande Valley are at a breaking point.
"We have the highest number of illegal aliens in custody in history in Border Patrol's RGV Sector and this information has been kept from the American public," said Agent Judd. "The talk of amnesty has once again created pull factors and encouraged people from all over the world to cross Mexico and then cross our porous southern border to illegally enter the U.S. We are simply overwhelmed."
In response to the claims by Judd, spokesmen with U.S. Customs and Border Protection, have denied the information and stated that the number of people in custody is less than half of the individuals in custody in June 2014.
Ildefonso Ortiz is an award winning journalist with Breitbart Texas. He co-founded the Cartel Chronicles project and you can follow him on Twitter and on Facebook.
"J.M. Martinez" from the Cartel Chronicles project contributed to this report.