MONTERREY, Nuevo León — Thousands of art pieces are shipped out of Mexico each year to buyers worldwide who seek their unique designs and colors. This art niche is now being used by Mexican cartels to hide drug packages in quartz and ceramic skulls or other sculptures to avoid customs inspections.
A recent inspection at a local DHL shipping office in this city revealed a package containing 32 grams of synthetic drugs hidden inside a ceramic skull. The statue was labeled as a Mexican art piece and had been shipped out of the state of Durango. The skull was being sent to London, but was discovered during the airport inspection in Nuevo León.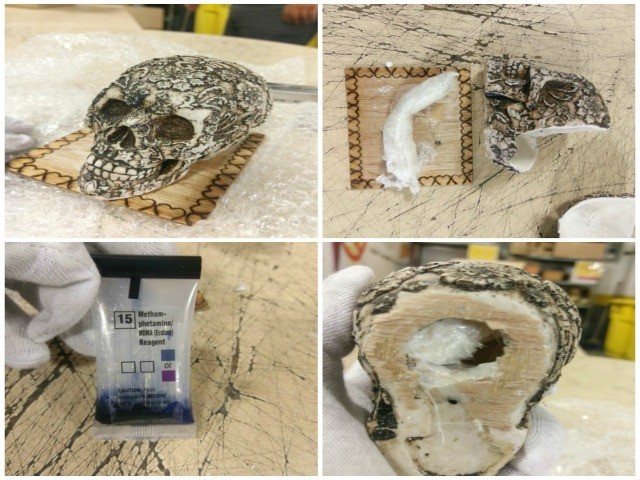 A Mexican federal agent tasked with airport security revealed exclusively to Breitbart Texas that at the start of 2016, they were instructed to redouble inspections of arts and crafts from Mexico, due to the suspicion of the new smuggling tactic.
In August, Mexican authorities seized more than five kilograms of cocaine in purple skull made of quartz. The seizure was made after authorities passed the art piece through an x-ray machine.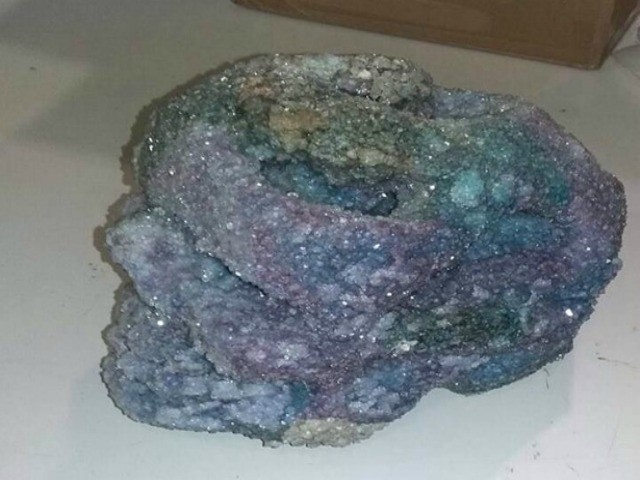 That particular piece had been shipped from the central Mexican state of Queretaro and was destined for Germany. The seizures reveal new innovations by Mexican cartels to evade authorities worldwide. The seizures also illustrate the reach of Mexican cartels beyond the U.S.-Mexico Border.
Editor's Note: Breitbart Texas traveled to the Mexican States of Tamaulipas, Coahuila and Nuevo León to recruit citizen journalists willing to risk their lives and expose the cartels silencing their communities.  The writers would face certain death at the hands of the various cartels that operate in those areas including the Gulf Cartel and Los Zetas if a pseudonym were not used. Breitbart Texas' Cartel Chronicles are published in both English and in their original Spanish. This article was written by Tony Aranda from Monterrey, Nuevo León and J.M. Martinez from Piedras Negras, Coahuila.