PIEDRAS NEGRAS, Coahuila — State police officers are currently hunting for a Catholic priest from this border city who has been named in court documents for sexually abusing at least one teenager in seminary.
Breitbart Texas was able to confirm that after several weeks of investigation, the Coahuila Attorney General's Office has obtained a warrant for Father Juan Manuel "Padre Meño" Riojas Martinez on the charge of sexual abuse. State police officers are expected to detain Riojas Martinez in the very near future and take him before state judicial authorities as part of the ongoing case.
The charges against the priest come after a now 18-year-old seminary student reached out to Coahuila State Prosecutors earlier this year claiming he had been sexually assaulted multiple times during his time at the church institute in Piedras Negras. In recent weeks, reported about the ongoing investigation and the mounting scandal for the church. It wasn't until this week when authorities were able to officially obtain the warrant targeting Riojas. The priest has reportedly been in hiding for several weeks since the scandal began.
It is the policy of Breitbart Texas to not reveal the name of sexual assault victims even when their names are said in court hearings or court records. The teen has since moved to another state to continue his seminary education with additional counseling.
During an impromptu news conference, the teen said that in December, he spoke with Alfonso Gerardo Garza, the bishop in Piedras Negras. According to the teenager, rather than offer help or protection, the bishop asked the teen to be discreet and to not share his ordeal with anyone. The teenager has asked other seminary students to come forward. Local news outlets have spoken with another male claiming previous abuse by the priest, but did not press charges.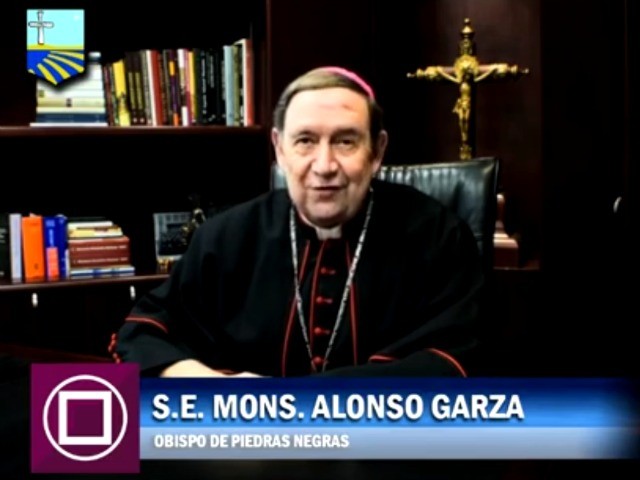 Bishop Garza posted a video on the diocese's website and on Facebook in response to the state case, offering the church's version of events.
"We are facing a difficult time," Garza said. "They have published false information and with bad intentions about persons and institutions of our church."
According to Garza, he received a complaint about "an incident of misconduct dealing with a priest." He claims that he sent notice to the Vatican and notified local authorities.
Ildefonso Ortiz is an award-winning journalist with Breitbart Texas. He co-founded the Cartel Chronicles project with Brandon Darby and Stephen K. Bannon.  You can follow him on Twitter and on Facebook.
Brandon Darby is managing director and editor-in-chief of Breitbart Texas. Follow him on Twitter and Facebook.