A Democrat Texas State Senator has pleaded not guilty to various federal charges tied to two separate fraud cases filed against him. 
On Tuesday afternoon, Texas Senator Carlos Uresti entered a plea of not guilty in a motion where he waived his appearance at arraignment, court docket information revealed.The motions filed by Uresti and his legal team were accepted by U.S. District Judge Henry J. Bemporad. Uresti remains free on a $50,000 bond set earlier this month. The case remains in its early stages.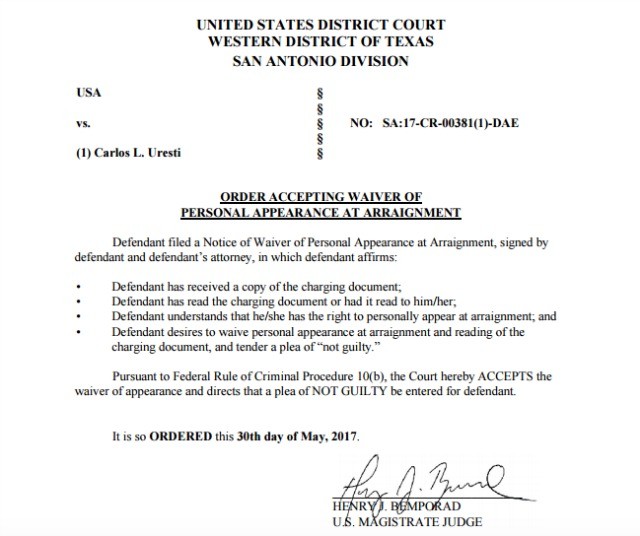 As Breitbart Texas reported, on May 16, a federal grand jury handed down two separate indictments against Uresti with multiple charges in connection with two separate fraud cases. One of the cases dealt with a pyramid-like scheme where prosecutors allege Uresti and co-conspirators used a company called Four Winds to market sand for hydraulic oil production. The businessmen allegedly spent investors' funds on personal expenses and used new monies from follow-on investors to pay back the older stakeholders.
The second indictment alleges that for almost 10 years, Uresti received $10,000 a month to work as a marketing consultant for a company that serviced a Reeves County Detention Center. Uresti has been accused of having paid half of those sums of money as a bribe to a  county official to secure future contracts.
Ildefonso Ortiz is an award-winning journalist with Breitbart Texas. He co-founded the Cartel Chronicles project with Brandon Darby and Stephen K. Bannon.  You can follow him on Twitter and on Facebook.