NUEVO LAREDO, Tamaulipas– A regional commander for Los Zetas Cartel was shanked to death inside a local state prison. The commander was aligned with the Vieja Escuela Z faction and was recently transferred to Nuevo Laredo from Ciudad Victoria.
The drug lord was identified as 29-year-old Francisco Javier  "Tom Cabezon or Big Head Tom" Garcia. According to Tamaulipas law enforcement sources, Garcia was the regional leader of Los Zetas in the rural cities of Mante, Xicotencatl, Llera, Ocampo, Antiguo Morelos, and some areas in the Mexican State of San Luis Potosi.
Garcia recently took over the cartel faction, overseeing the collection of extortion money, kidnappings, and keeping up relations with corrupt law enforcement officials.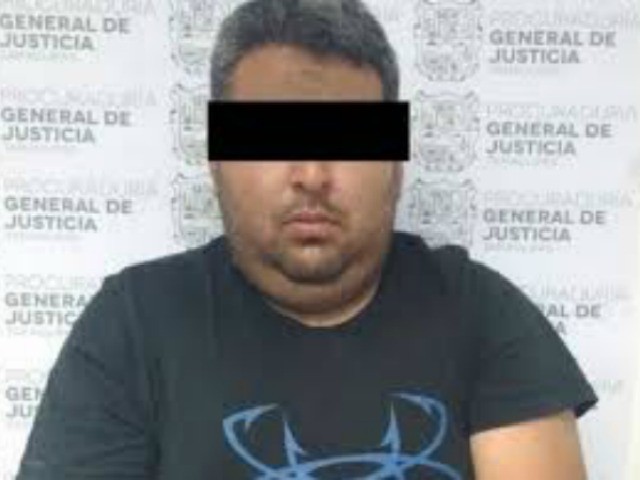 His murder took place on Sunday night in what authorities are calling and apparent prison fight that the cartel commander had with three rival inmates. A police report provided to Breitbart Texas revealed that the attack occurred in Pod 2–in the bathroom area by a woodworking shop.
The report revealed that the victim sustained multiple stab wounds, resulting in his death almost immediately. Authorities found the victim after as they carried out a nightly head count.
Authorities identified the murder suspects as Ismael "N", Jorge "N" and Ricardo "N". The suspects turned their weapons in without causing a scene. These types of crimes are common inside Mexican prisons–primarily when the victim belongs to a rival cartel.
Garcia inherited the command of his cartel faction from Francisco "Pancho" Carreon, the former leader of the Vieja Escuela Z. As Breitbart Texas reported, Carreon was gunned down in April when authorities found his body approximately 25 minutes south of Ciudad Victoria.
After the fall of his boss, Garcia took the lead of the criminal organization, but he was arrested in early June and taken to the Ciudad Victoria state prison. On June 29, Garcia was transferred to the state prison in Nuevo Laredo, a facility controlled by a rival Los Zetas faction called Cartel Del Noreste (CDN).
Editor's Note: Breitbart Texas traveled to the Mexican States of Tamaulipas, Coahuila, and Nuevo León to recruit citizen journalists willing to risk their lives and expose the cartels silencing their communities.  The writers would face certain death at the hands of the various cartels that operate in those areas including the Gulf Cartel and Los Zetas if a pseudonym were not used. Breitbart Texas' Cartel Chronicles are published in both English and in their original Spanish. This article was written by "Francisco Morales" from Ciudad Victoria, Tamaulipas.