NUEVO LAREDO, Tamaulipas — Suspected smugglers with the Cartel Del Noreste, the main faction of Los Zetas, were caught by Mexican soldiers as they were in the process of unloading a new shipment of more than 1,400 pounds of marijuana that they had just received.
The arrest took place along the federal highway that connects with the city's International Bridge #3 and is only used for moving cargo. Nuevo Laredo is immediately south of Laredo, Texas.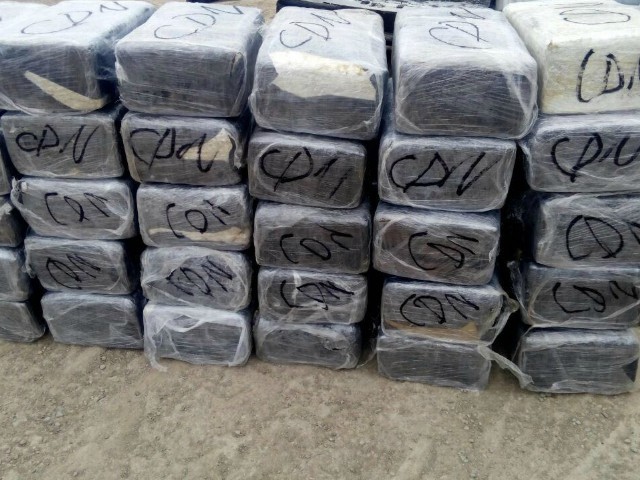 Military personnel noticed that the drug bundles had been marked with the letters CDN (Cartel Del Noreste); a splinter of Los Zetas Cartel that controls Nuevo Laredo. The drugs had been moved large wooden boxes that had been on top of a platform type tractor-trailer.
According to information released by the military, the soldiers were patrolling the highway when they spotted a large group of people in a property lot. When the group spotted the soldiers they tried to run away leading to the military personnel to go into the property and realize that the group of people had been unloading a drug shipment. Despite their efforts to run away, authorities caught nine of the suspected smugglers and seized more than 1,400  pounds of marijuana.
The suspicion that the cartel smugglers had just received the drugs is based on the fact that they had been using a forklift to unload the drugs as well as the fact that a large portion of the drugs were found in a van that was about to leave the area.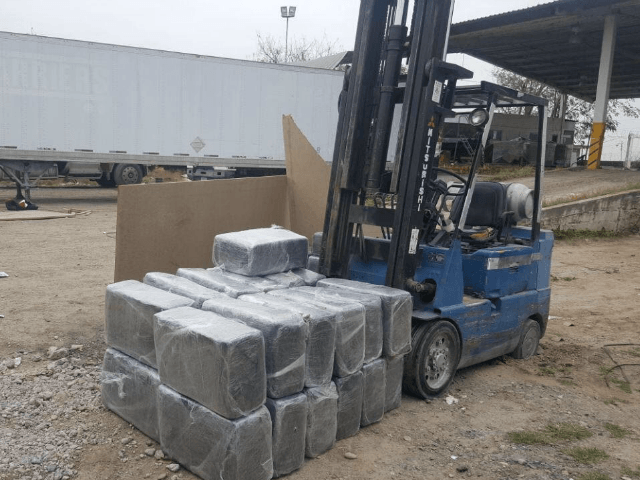 Editor's Note: Breitbart Texas traveled to the Mexican States of Tamaulipas, Coahuila, and Nuevo León to recruit citizen journalists willing to risk their lives and expose the cartels silencing their communities.  The writers would face certain death at the hands of the various cartels that operate in those areas including the Gulf Cartel and Los Zetas if a pseudonym were not used. Breitbart Texas' Cartel Chronicles are published in both English and in their original Spanish. This article was written by "Francisco Morales" from Tamaulipas.