McALLEN, Texas — For almost 10 years, a Democrat Texas judge took bribes from at least one attorney in exchange for favorable rulings, federal prosecutors claim.
Rodolfo "Rudy" Delgado of the 93rd Texas State District has been formally charged in federal court on bribery charges and was in custody since Friday when agents with the Federal Bureau of Investigation raided his chambers and home. Delgado is currently a Democratic candidate for Justice in the 13th Court of Appeals. 
The charges against Delgado stem from a year-long FBI investigation where authorities used wires, recording devices, and confidential informants to document the bribes that Delgado would take from local attorneys, court records obtained by Breitbart Texas revealed. 
As part of the ongoing investigation, a South Texas attorney who claimed to be friends with Delgado since 1999 confessed to authorities that beginning in 2008, he paid the judge cash bribes in exchange for favorable treatment. 
For more than one year, that attorney wore a wire as he paid Delgado various bribes in exchange for court favors. In two cases, as soon as the attorney paid a bribe, the judge released the two defendants on bond, court documents claim.
In one particular sting, the attorney worked with agents to set up a meeting with Delgado at a local restaurant for a payoff. The attorney gave Delgado $5,200 in order to have another client released on bond. The client was released the following day. Weeks after the recorded sting, Delgado contacted the attorney and asked him to take the money back and make the "campaign contribution" by check, in what federal investigators claim was an attempt to cover his tracks.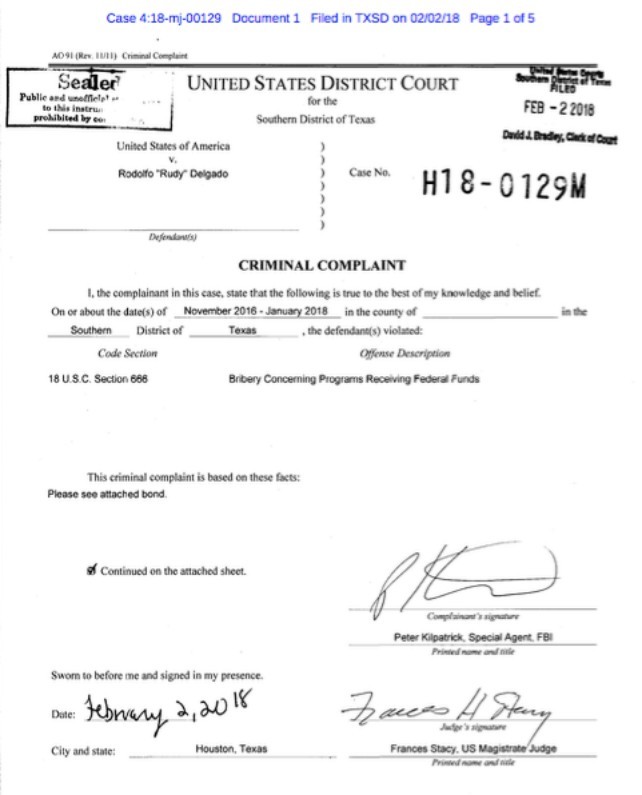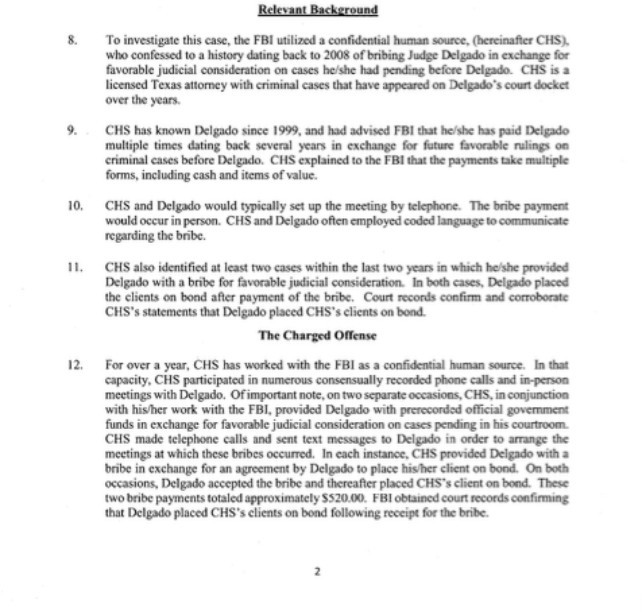 Ildefonso Ortiz is an award-winning journalist with Breitbart Texas. He co-founded the Cartel Chronicles project with Brandon Darby and Stephen K. Bannon.  You can follow him on Twitter and on Facebook. He can be contacted at Iortiz@breitbart.com.
Brandon Darby is managing director and editor-in-chief of Breitbart Texas. He co-founded the Cartel Chronicles project with Ildefonso Ortiz and Stephen K. Bannon. Follow him on Twitter and Facebook. He can be contacted at bdarby@breitbart.com.