MATAMOROS, Tamaulipas — Local news outlets in Matamoros, Tamaulipas, are completely silenced by the Gulf Cartel with respect to reporting on the criminal organization's activities, particularly the theft of fuel. Despite a series of high-profile events and murders, journalists remain silent to avoid violent reprisals.
For years, the Gulf Cartel diversified operations beyond moving illegal drugs and immigrants into the U.S. Kidnapping, extortion and large-scale theft from Mexico's state-owned oil company Pemex (Petroleos Mexicanos) generated new revenue streams. The fuel theft is done directly from pipelines to and from the northern cities. Cartel operators tap the lines to fill tractor trailers for black market sales with complete impunity.
The large-scale theft of fuel is usually done with the help of corrupt Mexican law enforcement officials. Breitbart Texas reported on various federal police officers, including an intelligence unit, that worked for the Gulf Cartel in helping the fuel theft operation.
Recently, two Pemex security employees were carrying out a search for clandestine fuel taps in Matamoros when a team of Gulf Cartel gunmen ambushed them. They fired more than 60 rounds into the Pemex truck where Jaime Juarez Hernandez and his partner, Fernando Gutierrez, were struck multiple times. Hernandez, who had been a Pemex employee for more than 20 years, died in the attack while Gutierrez was critically injured. Soon after, Pemex Director Carlos Treviño issued a short statement and also took to social media to demand that Mexico's justice system investigate the case and go after those responsible.
A nombre de @Pemex, condeno el brutal ataque que sufrió nuestro personal de Seguridad Física en Matamoros, Tamaulipas. Derivado de dicho ataque lamentablemente perdió la vida Jaime Juárez Hernández. Mis mas sentidas condolencias a sus familiares y amigos.

— CarlosATrevinoM (@CarlosATrevinoM) April 29, 2018
Moments after the attack, journalists in Matamoros were contacted by a man known as the "link" or "enlace," who on behalf of the Gulf Cartel, ordered the local journalists to not cover the story. The link also told journalists to not take photographs of the bullet-riddled Pemex truck that remains in the parking lot of Mexico's Attorney General's Office in Matamoros. The instructions were followed.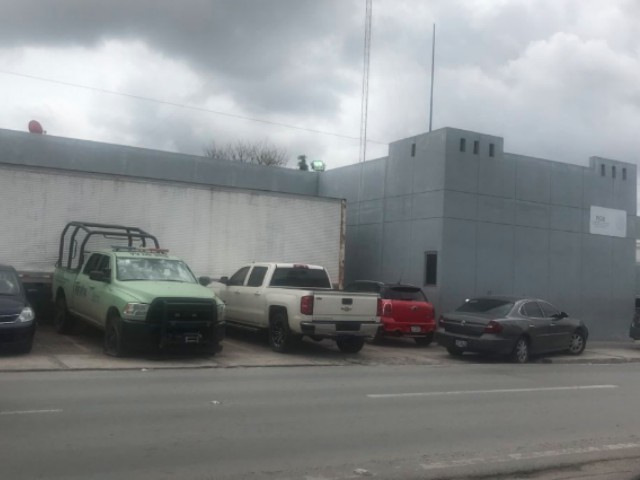 Less than a week after the cartel attack, a Gulf tractor-trailer moving stolen fuel along the highway that connects Reynosa and Matamoros lost its brakes and rolled over before going up in flames. Despite the large explosion and fire that shut down the highway, the story was not reported by local news outlets in Matamoros.
Ildefonso Ortiz is an award-winning journalist with Breitbart Texas. He co-founded the Cartel Chronicles project with Brandon Darby and Stephen K. Bannon.  You can follow him on Twitter and on Facebook. He can be contacted at Iortiz@breitbart.com.
Brandon Darby is managing director and editor-in-chief of Breitbart Texas. He co-founded the Cartel Chronicles project with Ildefonso Ortiz and Stephen K. Bannon. Follow him on Twitter and Facebook. He can be contacted at bdarby@breitbart.com.
A.C. Del Angel from the Cartel Chronicles project contributed to this report.