PIEDRAS NEGRAS, Coahuila — Authorities in the Mexican border state of Coahuila are working to identify a team of four cartel gunmen who recently shot and killed a local drug smuggler.
The murder took place this month in the rural Nava, about 30 miles away from the border city of Piedras Negras, when 23-year-old Alan Napoleon Peña Rodriguez was sitting outside of a home drinking beers with other individuals. According to information revealed to Breitbart Texas by Coahuila authorities, a team of four gunmen riding in a Chevrolet sedan pulled up and shot Peña at point blank range.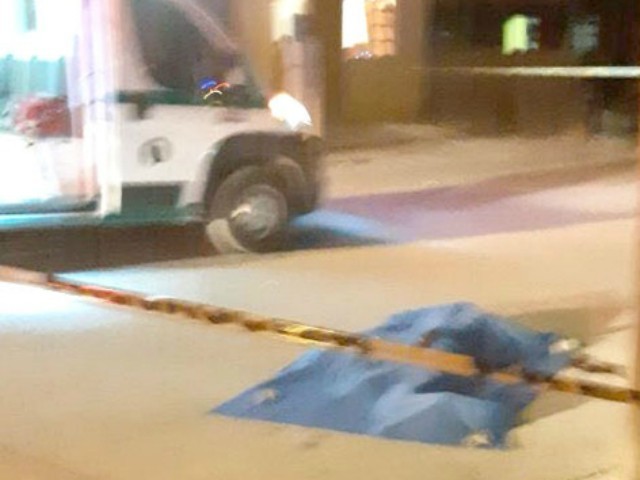 The working theory for investigators is that the murder is tied to a drug trafficking dispute. According to authorities, the victim was known to law enforcement and was previously linked to drug smuggling operations in the area.
The gunmen were carrying AK-47s and various handguns at the time of the execution and fled toward Piedras Negras in the vehicle that investigators believe was previously stolen. According to police, the victim was shot four times with a 9mm pistol.
Soon after the execution, authorities detained two individuals who matched the description of the gunmen provided by witnesses, however, gunshot residue testing returned negative and the suspects were released. Authorities are not able to identify any suspects in the case. The investigation remains active.
Editor's Note: Breitbart Texas traveled to the Mexican States of Tamaulipas, Coahuila, and Nuevo León to recruit citizen journalists willing to risk their lives and expose the cartels silencing their communities.  The writers would face certain death at the hands of the various cartels that operate in those areas including the Gulf Cartel and Los Zetas if a pseudonym were not used. Breitbart Texas' Cartel Chronicles are published in both English and in their original Spanish. This article was written by "J.M. Martinez" from Coahuila.