A milk distribution company in the southern part of Tamaulipas closed its doors after constant threats and extortion at the hand of drug cartels. Several businesses including soda bottling companies, pizza restaurants, milk companies, and beer companies are reporting the same type of circumstances where they are being threatened to pay a "tax" to drug cartels.
The issue came to light in Ciudad Mante, Tamaulipas. It is a city that has seen large-scale violence as rival factions of Los Zetas cartel continue a fight for territorial control. Citizen journalists began reporting the lack of common food items in the area as major companies pulled back on their deliveries. The companies also ceased going to some areas amid the growing threat. In that city, most businesses are forced to pay a "tax" of sorts to the ruling cartel in order to operate peacefully. The criminal organization has been increasing their fees to the point that some opted not to pay.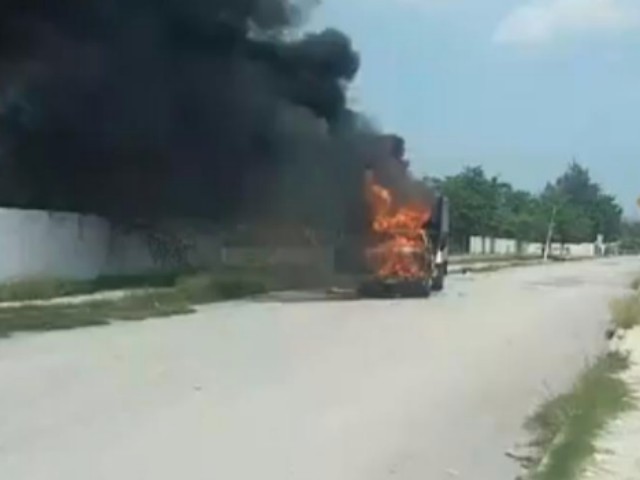 Earlier this month, a team of cartel gunmen torched a delivery truck for the milk distribution company Lala in an apparent effort to pressure the company to pay their new rate. The arson took place near the Tamaulipas neighborhood where the driver managed to run away and call 911 so local firefighters could put out the blaze. Just weeks later, a caravan of Lala trucks escorted by police was seen leaving Ciudad Mante headed towards the Tamaulipas capital of Ciudad Victoria.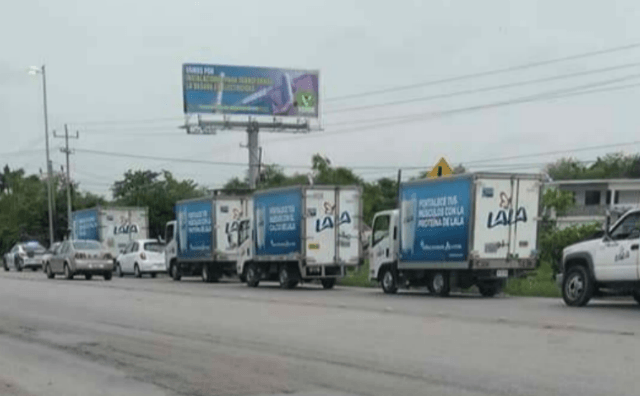 Breitbart Texas has learned that the National Chamber of Commerce (FECANACO) requested federal help on behalf of the businesses who have been affected by the cartel. Well-known companies such as Lala, Sello Rojo, Pepsi and Domino's Pizza have reported to the business community receiving pressure from drug cartels in Tamaulipas. Beer distribution companies have also been targeted, but those companies are silently working out a deal to be able to continue their operations.
Officially, the Tamaulipas government not the individual companies have issued any public statement on the matter.
Editor's Note: Breitbart Texas traveled to the Mexican States of Tamaulipas, Coahuila, and Nuevo León to recruit citizen journalists willing to risk their lives and expose the cartels silencing their communities.  The writers would face certain death at the hands of the various cartels that operate in those areas including the Gulf Cartel and Los Zetas if a pseudonym were not used. Breitbart Texas' Cartel Chronicles are published in both English and in their original Spanish. This article was written by "M.A. Navarro" from Tamaulipas.