Mexican authorities are investigating why a team of at least 10 cartel gunmen murdered U.S. and Canadian businessmen at a popular shopping center in Jalisco. 
The attack took place in the main financial district of Guadalajara, Jalisco, outside of the Punta Sao Paulo shopping center when a team of 10 gunmen riding in three SUVs pulled up and opened fire. Roughly 142 shots were fired at victims before the attackers left the scene unchallenged, information released by the Jalisco government revealed last week.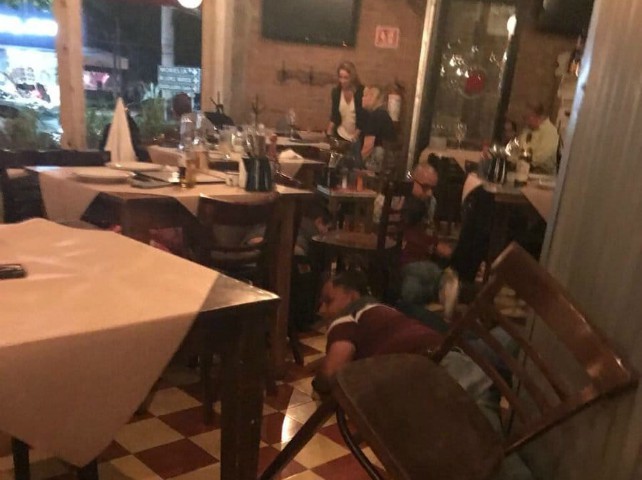 The Canadian businessman, Bugge Giuseppe Benny, died at the scene. U.S. citizen Alfredo Mayorga Gudiño was rushed to a private hospital where he later died. A mall security guard and an innocent bystander were also hit by stray gunfire. A woman with the two businessmen was unscathed and later detained for her potential connection with the shooting.
Mexican federal law enforcement sources revealed to Breitbart Texas the two foreign businessmen were "set-up" and killed as they were leaving a meeting. Authorities continue to look for another man at the meeting and remains at large. One of the sources revealed investigators are looking into the frequent trips the pair had between Jalisco and Quintana Roo, home to Cancún. The two areas are known for a strong presence of Cartel Jalisco Nueva Generación (CJNG), the criminal organization that maintains control over Jalisco. 
The law enforcement source revealed the two murder victims are believed tied to money laundering activities and were potentially targeted due to a betrayal within the criminal organization or a move by a rival cartel. 
Editor's Note: Breitbart Texas traveled to the Mexican States of Tamaulipas, Coahuila, and Nuevo León to recruit citizen journalists willing to risk their lives and expose the cartels silencing their communities.  The writers would face certain death at the hands of the various cartels that operate in those areas including the Gulf Cartel and Los Zetas if a pseudonym were not used. Breitbart Texas' Cartel Chronicles are published in both English and in their original Spanish. This article was written by Tony Aranda from Nuevo León and  "J.M. Martinez" from Coahuila.