Cartel violence in the Mexican border state of Sonora continues to escalate. Officials report 31 homicides in the capital city of Hermosillo in September — 52 more in Ciudad Obregón. The killings make the month the state's most violent of 2018.
Law enforcement authorities fear more cartel violence will continue in Sonora which shares a border with Arizona and a small section of New Mexico. The state has not previously seen the levels of violence experienced in other regions of the country.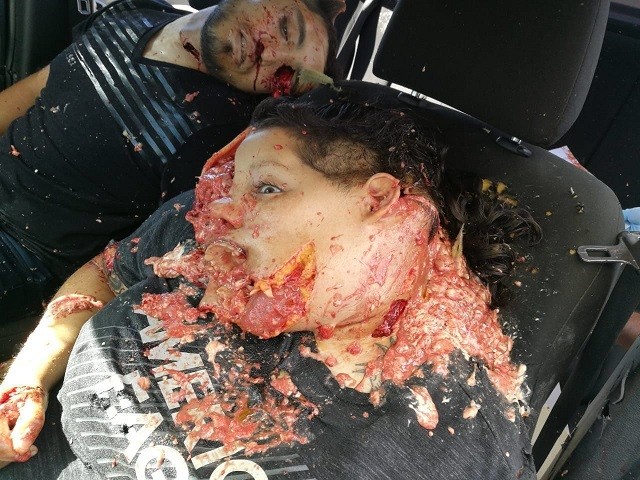 The 32 killings registered in the month of July and August in the municipality of Cajeme had been the most violent on record. September's killings surpassed those numbers, according to local media. The month of September turned up numerous victims displaying the characteristic signs of cartel killings, such as the use of multiple rounds of military grade rifle fire, victims being wrapped in sheets, or bagged and dumped to the side of the road with obvious signs of torture. Many bodies were also dumped into waterways.
The month of October opened with more violence as a triple murder registered on Monday, October 1, in Colonia Hidalgo in Ciudad Obregón. Gunmen shot and killed three victims at approximately 2:40 pm. Two of the victims were gunned with multiple rifle rounds while sitting inside a vehicle which was parked in front of an auto shop. The third victim was gunned down outside on the sidewalk. Investigators recovered at least 50 shell casings of 7.62 x 39 millimeters rifle rounds, or as known in Mexico as cuerno de chivo (goats' horn).
Local law enforcement contacts in Ciudad Obregon reported that the current cartel war in Sonora is primarily caused on a turf war between the Sinaloa Cartel's "Los Chapitos" (sons of "El Chapo" Guzman with Los Salazar/La Gente Nueva) against Fausto Isidro Meza Flores, Aka Chapo Isidro. The latter is a former Sinaloa cartel ally now aligned with remnants of the Beltran Leyva Cartel.
The municipality of Cajeme has seen a 67.7% spike in murder during the just completed months of July-September, bring the total of killings for the municipality to 204 as of the end of September. The previous record for a year was in 2017 when 228 were registered—with Monday's triple execution, Cajeme is now 21 from their all-time record for murder in with practically three months left in the year.
According to Medios Obison, during the three-month period from July to September, there were a total of 63 attacks utilizing a firearm with 40 murder victims in Cajeme. Thirty-one of those victims were at crime scenes where shell casing for 7.62 x 39 millimeters rifle (AK-47 and SKS) rounds were recovered. Many of the victims were riddled with gunfire.
A recent shooting that occurred over the weekend in the city of Esperanza resulted in the murder of two males who were riddled with over 160 rounds of AK/SKS rifle fire. Esperanza is a city within the municipality of Cajeme according to Medios Obson.
Robert Arce is a retired Phoenix Police detective with extensive experience working Mexican organized crime and street gangs. Arce has worked in the Balkans, Iraq, Haiti, and recently completed a three-year assignment in Monterrey, Mexico, working out of the Consulate for the United States Department of State, International Narcotics and Law Enforcement Program, where he was the Regional Program Manager for Northeast Mexico (Coahuila, Tamaulipas, Nuevo Leon, Durango, San Luis Potosi, Zacatecas.)